10 Best Courier Service in Singapore for your Parcel [2023]
With a myriad of courier services in Singapore, how do you pick one that bests suits your needs yet can get your parcel delivered safely and efficiently?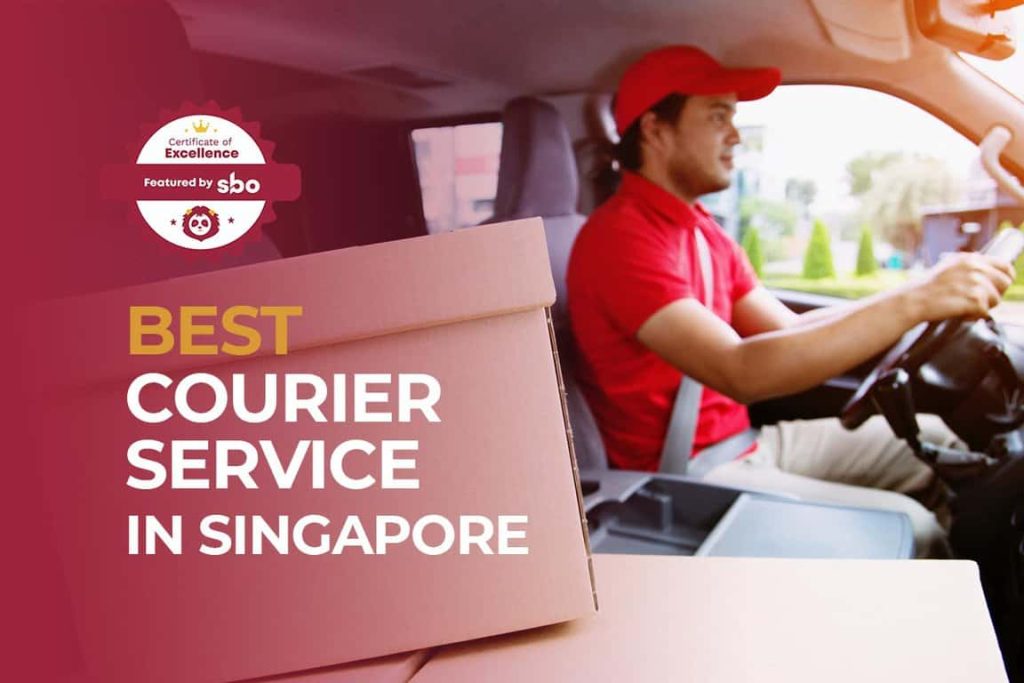 When looking for a courier service in Singapore, speed, ease of process, reliability and affordability are of paramount importance.
These days, most of these courier service in Singapore can be booked and have arrangements made online. All you'll have to do is just to wait for your parcel with a peace of mind!
1. SpeedPost Express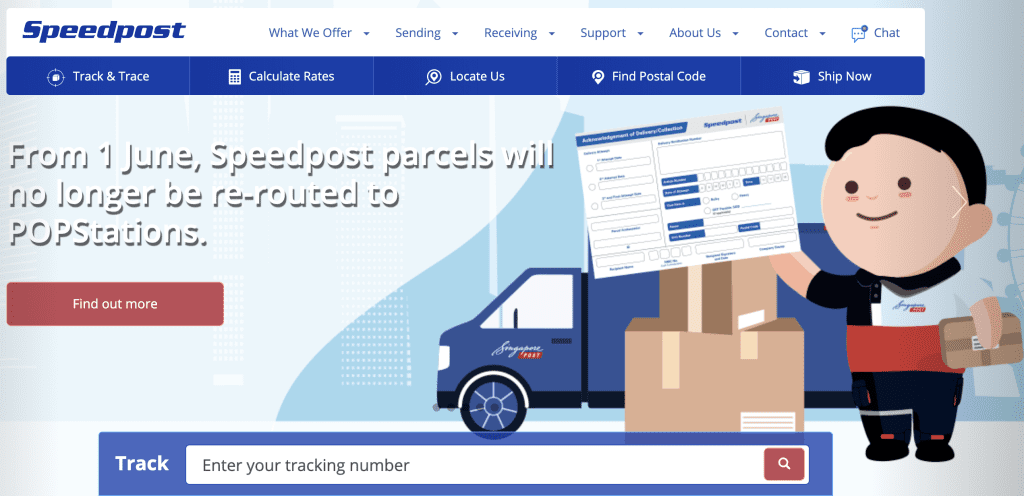 Smarter shipping starts today – Talk about market leader, most would have heard about Speed Post which is an express delivery service by SP Parcels, a subsidiary of Singapore Post.
With a longstanding history of over 150 years, Speed Post has been offering a whole suite of services from last-mile door to door delivery services to e-commerce logistic solutions such as front-end web management to warehousing and fulfilment.
We also like them for the convenient and accessible POP Stations locations islandwide, making it our top courier service Singapore list.
2. GrabExpress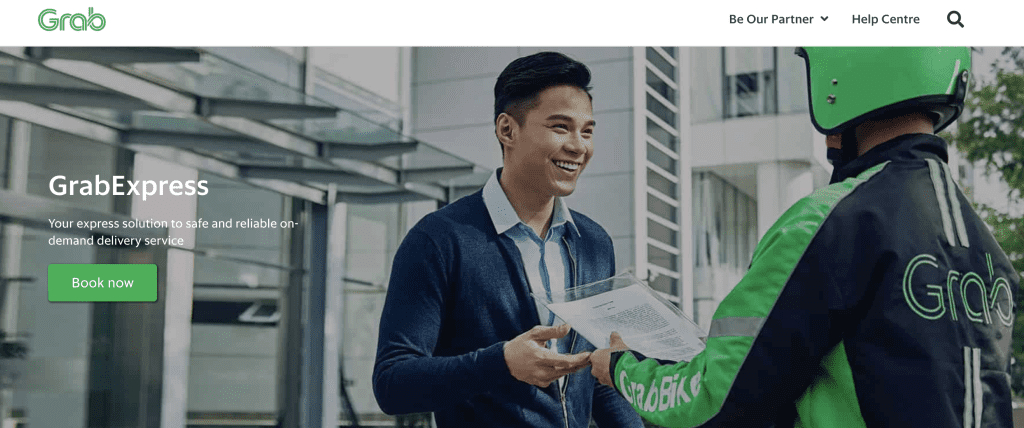 GrabExpress is an on-demand courier service in Singapore with live GPS tracking that helps you to send documents and goods. Over the years, Grab Express has attempted to differentiate itself from competitors.
With various options for your needs – from bikes for urgent documents and small items, to regular cars for fragile items like cakes and flowers, to large cars for appliances and bulky items.
Did you also know that you can schedule up to 10 concurrent GrabExpress bookings? All these are made more convenient and complete the user experience by easily making your booking on the Grab app!
3. Ninja Pack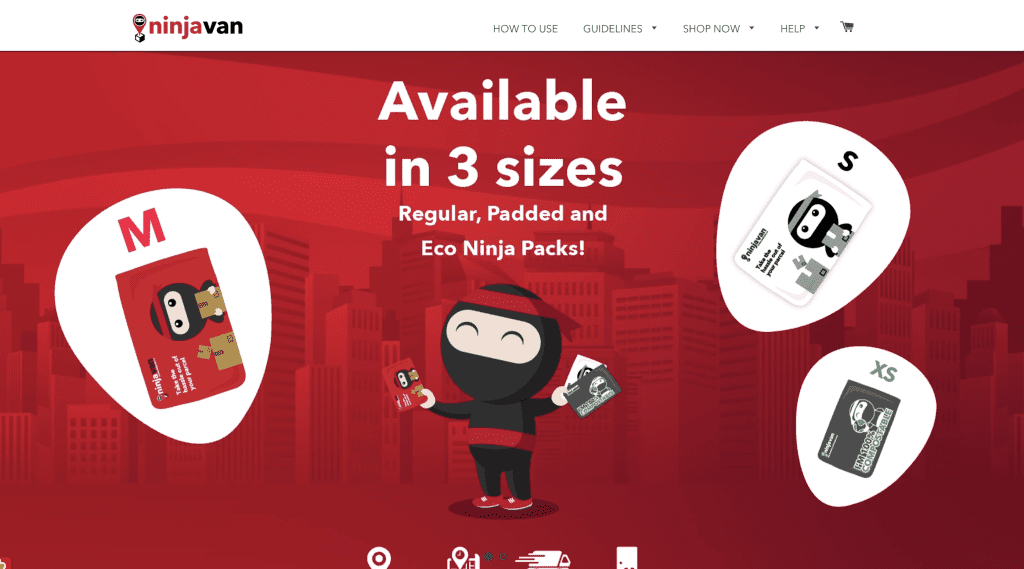 Ninja Pack is a postage-paid courier service Singapore by Ninjavan. Like many courier services in Singapore, they offer packages of different sizes for you to find the right package size – choose between their regular packages and padded packages if you need to send more fragile goods.
Also knowing that consumers may only need a package for a one-off occasion, they now have Ninja packs sold individually for sale, conveniently located at partner's stores across the island.
For the environmentally conscious, their newly launched Eco Ninja Packs which are plant-based and 100% compostable, indeed our favourite courier service Singapore
4. TaQbin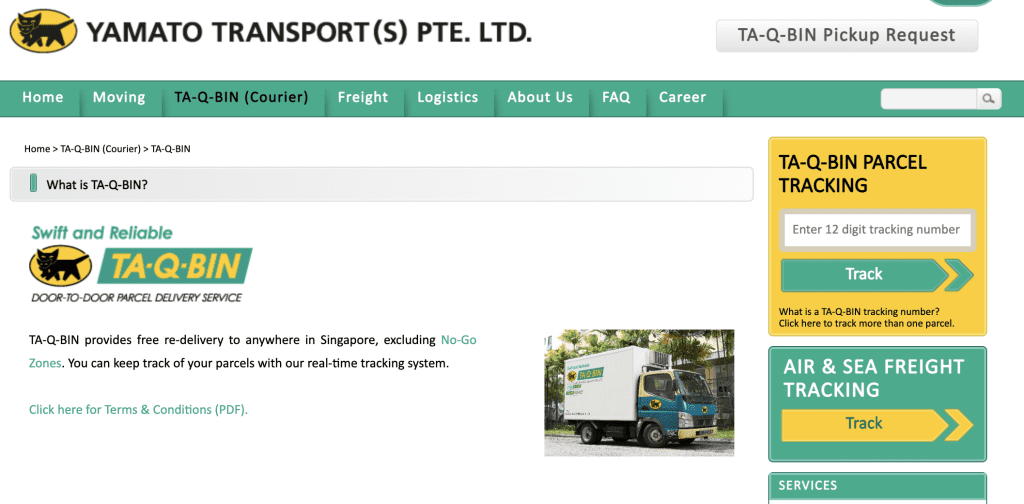 Another courier service in Singapore that is hard to miss because of its striking yellow and greenish colour combination is TaQbin which allows you to keep track of your parcel with their real time tracking system.
One thing we like about TaQbin is their free re-delivery to any location across the island. They are a Japanese logistics company that has served countless clients locally, lending credibility to their services.
5. Lalamove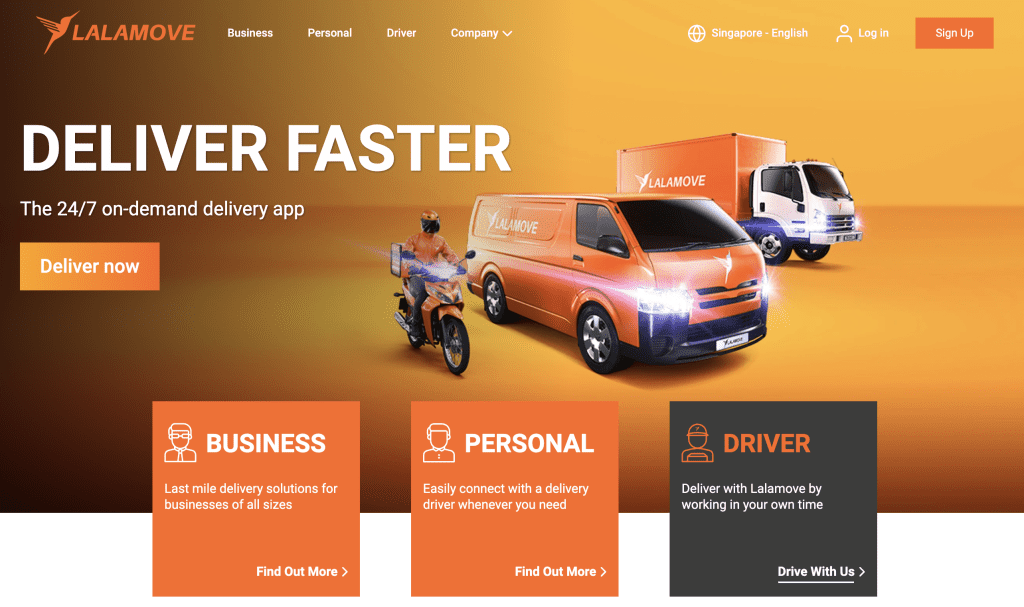 If I had to pick a courier service in Singapore whose advertisements left a deep imprint in my mind has got to be Lalamove. Remember that advertisement where this guy forgot to buy the ring for his girlfriend and Lalamove saved the day (and the man)? Lalamove offers vehicle options of different sizes such as motorcycles, cars, MPVs and also vans.
Lalamove provides courier services for businesses of all sizes – From independent brick and mortar stores to restaurants, retail outlets and e-commerce companies, they help enterprises across all industries to scale their deliveries according to their needs.
6. GogoX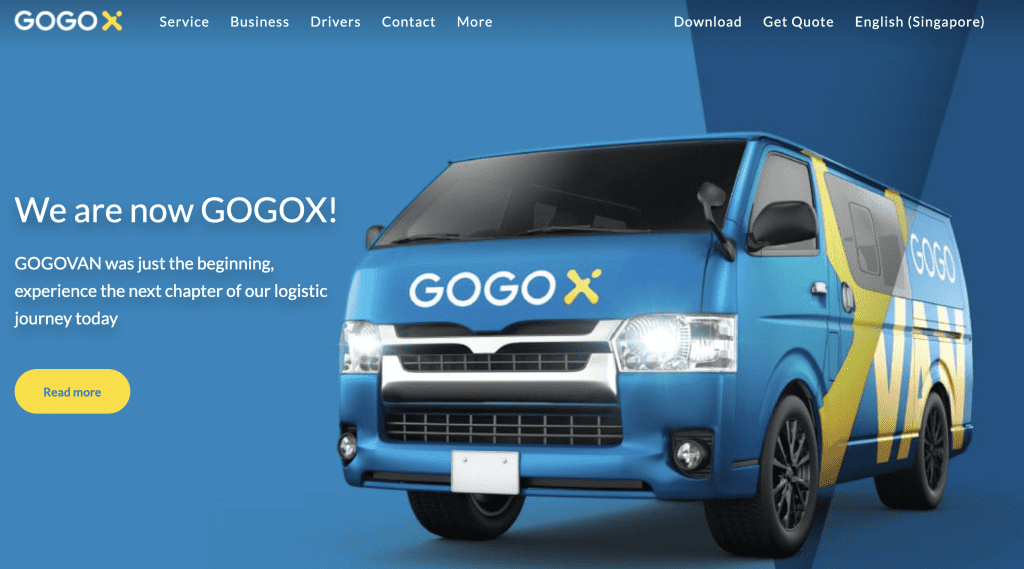 GogoX is determined to support your logistics needs, presenting you with low transport costs starting from S$9, instant matching to a driver to support your delivery.
Their services have also gained the support of customers who like them for their speedy and reliable service. GogoX is also dedicated to supporting local businesses with GOGOBusiness, providing customisation for deliveries to enhance business efficiency and lower costs.
For fragile or delicate items of around the size of 'two shoe boxes' (like cakes and other F&B items) and up to 20kg in weight, you could consider their 'Sedan' option as seen here.
7. uParcel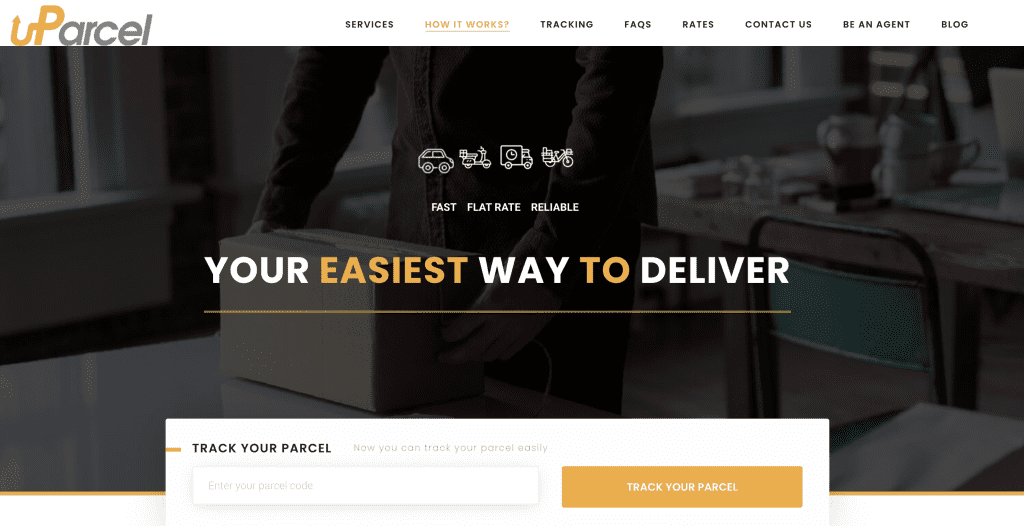 uParcel is an on demand 24/7 courier service in Singapore. As a testament to their quality service offerings, this Singapore company has now expanded regionally to Malaysia and is operating in Johor Bahru and Klang Valley. Customers have provided feedback that the services are speedy and the agents (the people who do the delivery) are friendly.
They provide coverage for lost parcels – Each lost parcel is insured up to $100 and one can also easily track their parcel through uParcel website or mobile app. The affordable and fixed prices indeed also earns them a spot in top courier service Singapore.
8. Pickupp
Pickupp offers express deliveries from S$9 per order and same day delivery (within 4 hours) from S$8 per order. We like them for their range of core features which differentiates them from competitors. Insurance of up to S$20 and the cash on delivery options are plus points for us.
They also boast of their technology that supports delivery optimisation in a way that increases efficiency and saves cost, matching your order with the best-suited delivery agent. They also have an e-commerce platform for users to sell their products, generating an additional source of income for whoever wants to earn those extra bucks!
9. Park N Parcel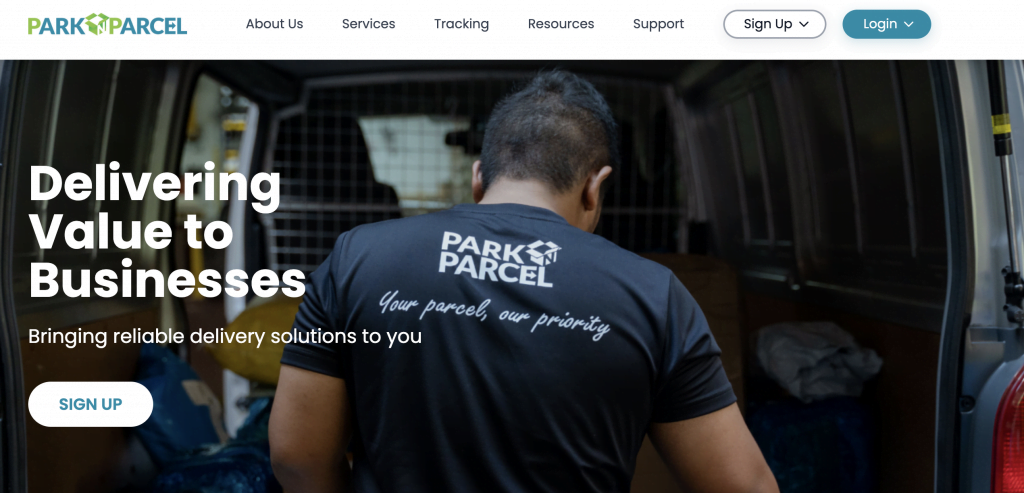 For anyone looking for a reliable and efficient last-mile delivery, Park N Parcel might just be what you are looking for. Customers love them for their customer support where the team gets back in a timely fashion to customer's parcel requests. Park N Parcel is a tech-enabled logistics company that specialises in last-mile eCommerce fulfilment that has won multiple accolades.
Even during the COVID-19 period, they still managed to keep up with the delivery volumes, ensuring that quality of service provided to customers does not wane simply due to the increase in delivery volumes. Indeed deserving of a spot in the top courier service Singapore!
10. GetVan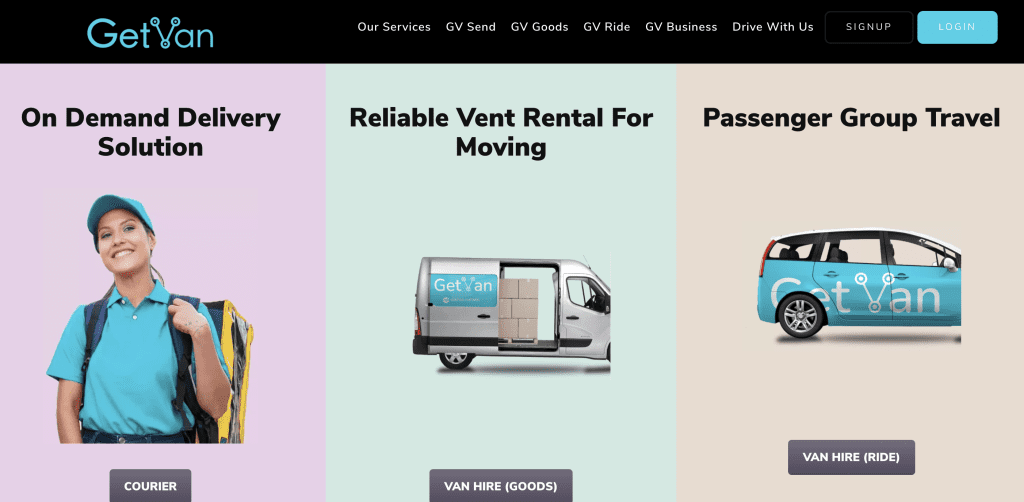 GetVan is a transport – logistics platform which offers an array of services – GetVan Send, GetVan Goods, GetVan Business and GetVan Ride.
These customisable delivery solutions helps a variety of customers – from customers who are looking to efficiently deliver their goods to businesses that need to fulfil their business needs. Send your parcels and book a delivery service with an ease of mind today!
Customers have provided feedback that GetVan's punctuality and professionalism is what would make them want to return to engage GetVan's services again!
Conclusion
Do you have any reviews and comments to share regarding our choices for the best courier service in Singapore to get your parcels delivered while having a peace of mind?
While SBO is committed to supporting our local businesses, we welcome any feedback and anonymous sharing regarding your experience with the above-listed best courier service in Singapore.
We hope that this guide will be useful in helping you to make a better decision when it comes to finding the best courier service in Singapore.
Explore More Content