10 Best Photo Studio Rental in Singapore for Your Next Big Creative Project [2023]
Let your creativity flow when you go with these 10 best studio space for rent in Singapore!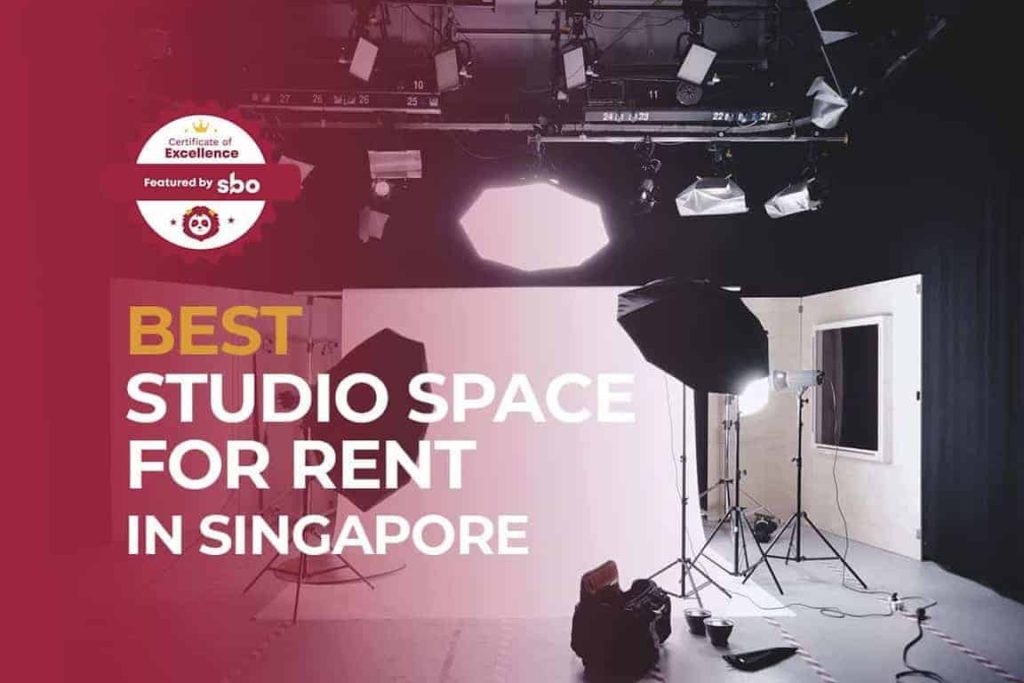 Beside owning the latest cameras and lens, it is often a photographer dream to own his/her photo studio space where all forms of creative photography can be explored. However, due to the high property cost in Singpaore, it just doesn't make financial sense to do that.

That is where finding and renting the best photo studio comes in!
Not only renting photo studios are convenient and cost-effective, they usually come with a full suite of equipment and props as well – so there's no need for you to lug your own camera and lighting equipment around. Some popular choices of use include renting a space for family photography, corporate photography, e-commerce photography, conducting zoom fitness classes, and many more.
No matter what you're using it for, these are some of the best photo studio rental in Singapore, guaranteed to satisfy your needs at a wallet-friendly cost!
1. TNC Studios

TNC serves a specialised segment of people with its professionally designed video/audio recording suite.
Thanks to the exceptional sound isolation achieved through careful planning and testing, you'll be assured of a space that deals with exterior noise well, it makes an ideal location for close-miking setups.
The Green Screen Studio and Podcast Studio selections have both been acoustically treated and come with their own dedicated sets of equipment! An admin area is situated right outside the studios for your convenience. Book your slot at an affordable rate from just $50 per hour, or get the credits package for an even better deal!
2. Raw.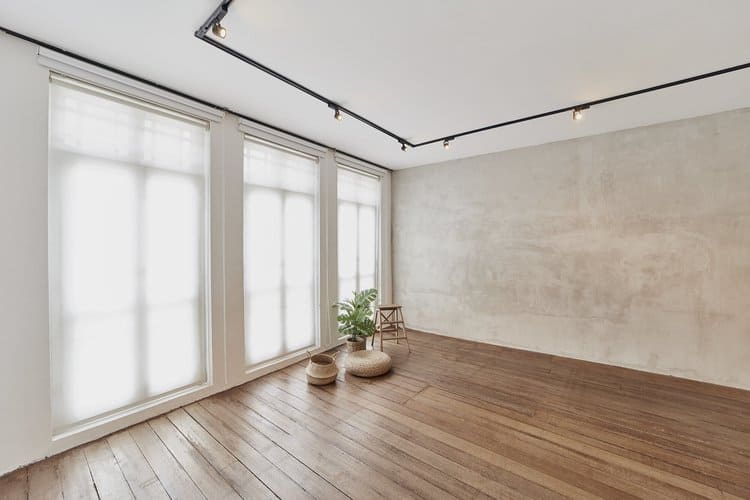 Raw. believes in encouraging a community of sharing and learning while nurturing photography as a craft and interest. You can rent the Main Studio, Hair & Makeup Studio, or Lifestyle Studio for $80 per hour with Studio and Profoto equipment. The studios are elegantly designed and ideal for different types of photography.
Practical amenities that come with your studio booking include the restroom and shower, clothes rack, pantry, Nespresso machine, and many more. If you need photo assistants, you can also get its skilled assistants to help you at a daily rate of $180 per assistant for 8 hours.
The studio is also located 5 minutes away from Dhoby Ghaut MRT, making it highly convenient and accessible!
3. Mount Studio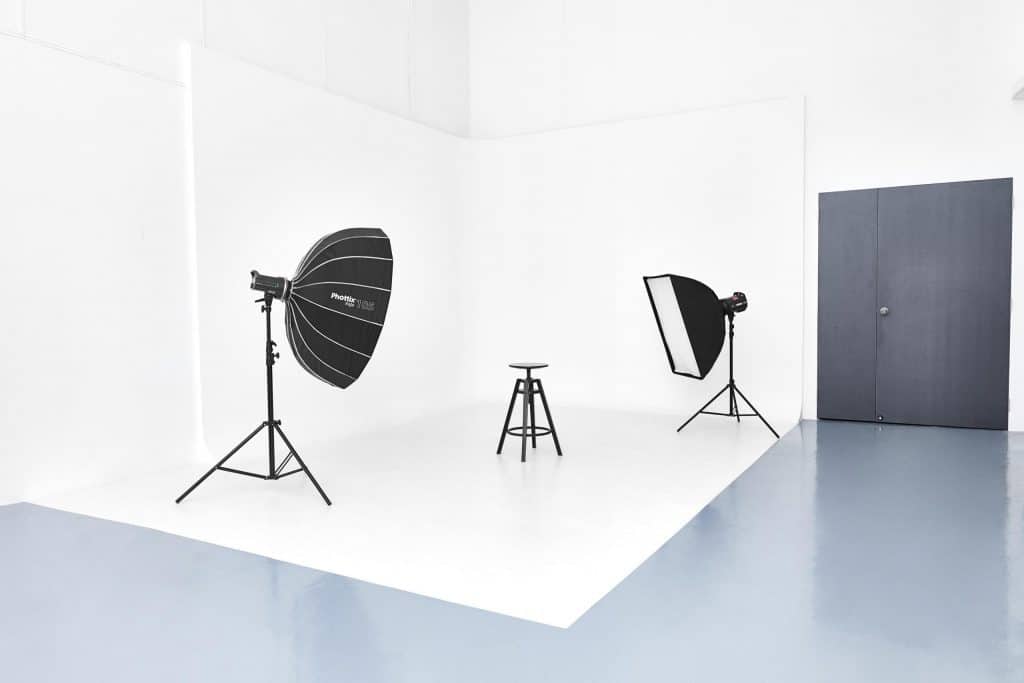 Mount Studio offers an immense space for photography and videography requirements.
Its large 2,400sqft space includes 3 photo and video studios. Mount Studio Cyclo, which is the largest of the 3, comes fully supplied with Elinchrom lights, garment steamer, makeup area, c-stands and full-length mirror, making it particularly fitting for commercial shoots and shoots that require accommodating up to 30 people.
The shared common area outside the studios comes with a pantry that has necessities like a water dispenser and fridge. You can also lounge around the dining table with a sofa.
4. Basic Studio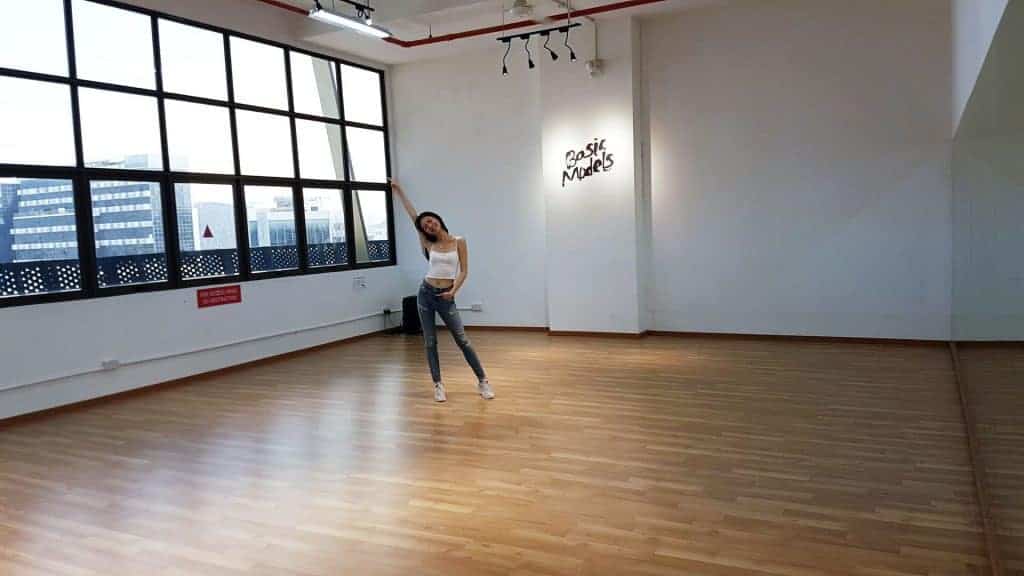 Basic Studio is as no-frills as it sounds, but it comes with everything you'll need.
Its affordably priced booking rates start from $25 per hour with additional discounts when you book in bulk. You can book it for your needs whenever you want since it's open 24 hours, 7 days a week. The studio is wide and comes equipped with full-length mirrors, music speakers, and high-speed Wi-Fi.
Choose between Studio A and B, the latter of which comes furnished with cosy furniture for your shoot! Photography, dance videos, or even a live sale – these are all possible options you can explore with their studio rental.
5. JustRentLah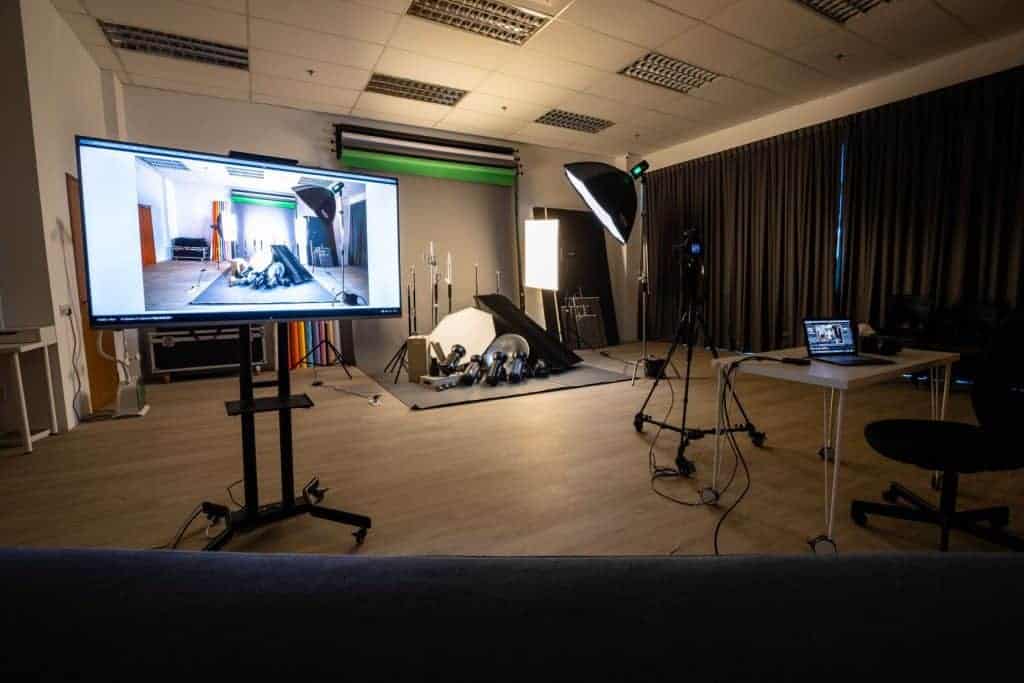 Despite being relatively new, JustRentLah has racked up a solid customer base, having served thousands of customers during its short stint. Why buy when you can rent the studio and equipment you need for an affordable fee?
When you rent their studio, you gain access to its equipment and amenities, including a snack bar, bar fridge, clothing steamer, ladder, and more. You can get equipment add-ons at a discounted rate, or manpower add-ons from $20 per hour for a studio assistant!
Studio rates are charged from $40 per hour with a minimum of 2 hours of booking.
6. H2 Photography Studio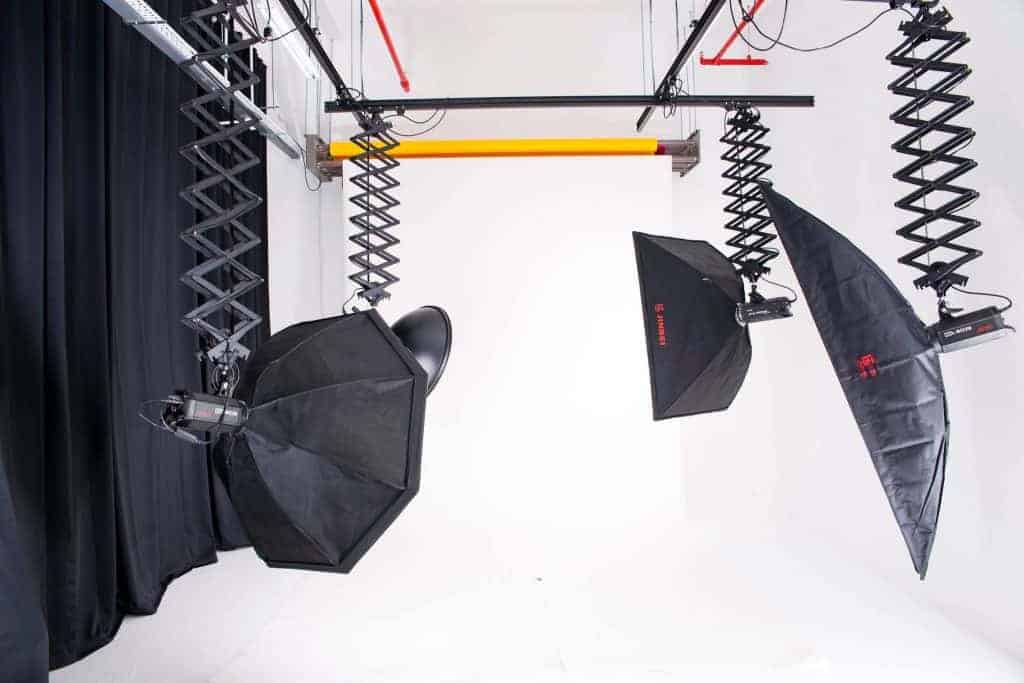 Looking for a photo and video studio to rent?
At H2, you get to enjoy 400sqft of dedicated shooting space as well as a broad range of professional-grade studio lighting, services, and accessories. Apart from delivering top-notch services, it also offers competitive prices that give you the best value for money.
Some amenities and benefits you can expect are the resting areas with sofa, garment rack and steamer, pantry with refrigerator, changing room, and complimentary studio assistant at no extra cost. If this is your first time and you're not sure how to go about things, they're also willing to guide you with the setup!
Prices begin from $27 per hour on a normal weekday basis and $17.50 per hour when you sign up for the packages in advance.
7. TVC Studio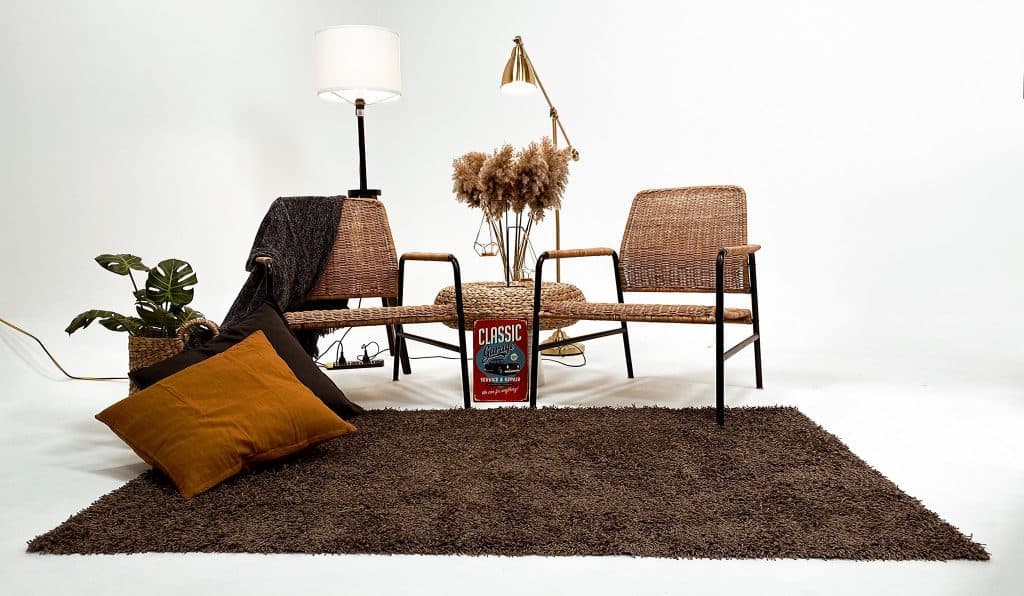 At TVC Studio, it's a filming-friendly studio that's comfortable and hassle-free.
Not only is there minimal external noise, but they also have a Cyclorama and Kitchen set that comes with ceiling panels and drapes. Its flexible setup gives you plenty of options, like hosting a talk show, live stream, virtual fitness session, music video filming, cooking and baking, and more.
You can choose from the Cyclorama Studio, Living Room Set, Social Kitchen Set, and Lifestyle Set, each equipped with its own practical amenities. If you need to, you can also add on services and equipment like a tech crew, stylist, and transportation.
8. MacPherson Studio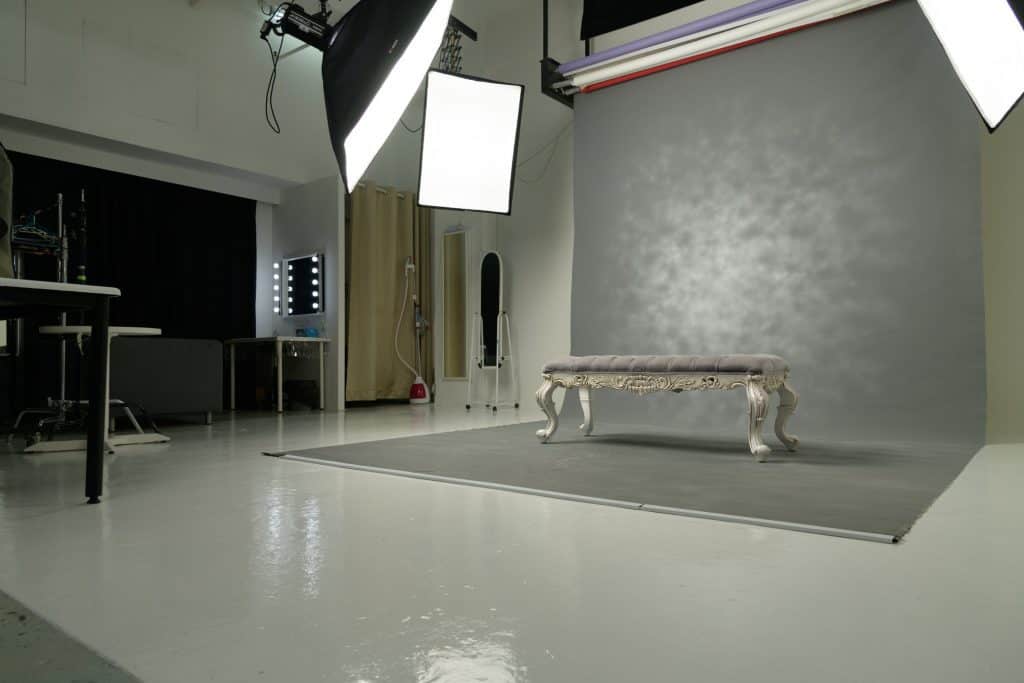 MacPherson Studio offers premium family studio photography and is conveniently situated in a central area of Singapore. Whether you're a professional photographer or avid hobbyist, you can rent its vast and fully equipped photo studio for your photography needs.
You can even do videography without an audio recording here! Prices start from $40 on weekdays per hour with a minimum booking period of two hours. If you're looking at renting it for longer hours, consider signing up for the bulk hours promotional packages.
Its spacious shooting area accommodates up to 15 people at a time, together with the latest lighting systems and two cyclorama walls for that infinity effect!
9. Studio Saru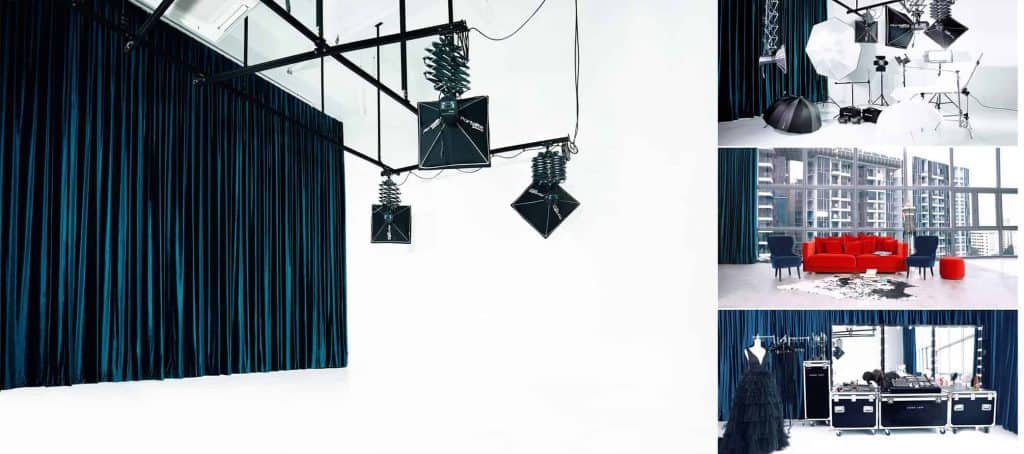 Established by a fashion enthusiast and multifaceted artist, Studio Saru is a boutique photography studio with a focus on fashion. Its dedicated studio space is designed to convey creativity in fashion, social media, and lifestyle.
Armed with the expertise of setting up the ideal fashion shoot, it's able to deliver a dynamic experience to clients. The 1000sqft production studio is fully equipped with the newest technology in photography, set in a novel space styled for lifestyle and fashion.
You get a dressing room, pantry, indoor bathroom, discussion area, and powerful air conditioners. Prices begin from $55 an hour.
10. Colight Co. Studio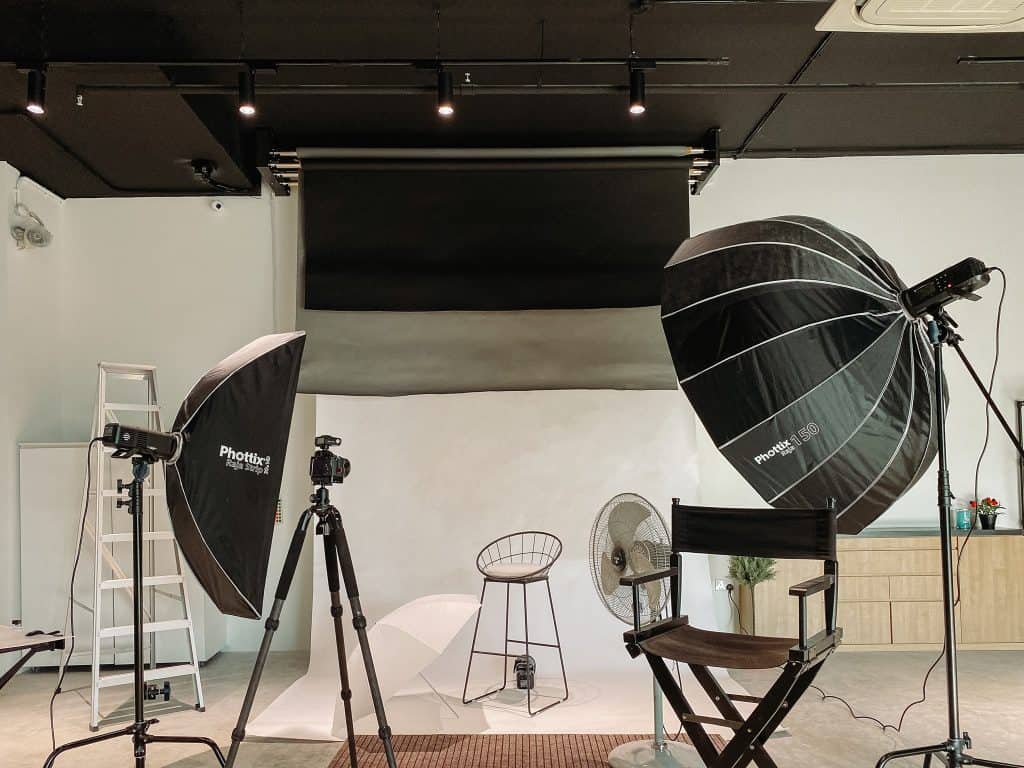 Colight is a creative space for creative minds. This photography studio and multiple studio facilities consist of an open-plan space of 1617sqm. It also has 3 separate areas with a 5m-wide wall that is transformable to mimic the background you desire. It's incredibly adaptable where you can let your creativity flow and where you can partner with others across the industry.
Get the Studio Rental Package that covers 3 areas with a 15% discount for value-for-money rates! It's ideal for workshops, events, and occasions, and if you're thinking of holding a photography session, the natural sunlight that flows in gives it an ethereal glow that's definitely a plus in any photo.
The fully-equipped Professional Studio Space also consists of a Sunlike feature wall that weathers through any time of the day.
Found the best photo studio rental?
Do you have any reviews and comments to share regarding our choices as to where you can get the best photo studio rental in Singapore?
While SBO is committed to supporting our local businesses, please feel free to share any experience or thoughts you have. We welcome any opinion regarding the listed studio space for rent in Singapore.
We hope that this guide will be useful in helping you when it comes to finding the best studio space for rent in Singapore.
Explore More Content