Keep Your Ass Moving While Seated with Kokuyo ing 360° Chair
It's like a fidget spinner for your bum that also burns calories.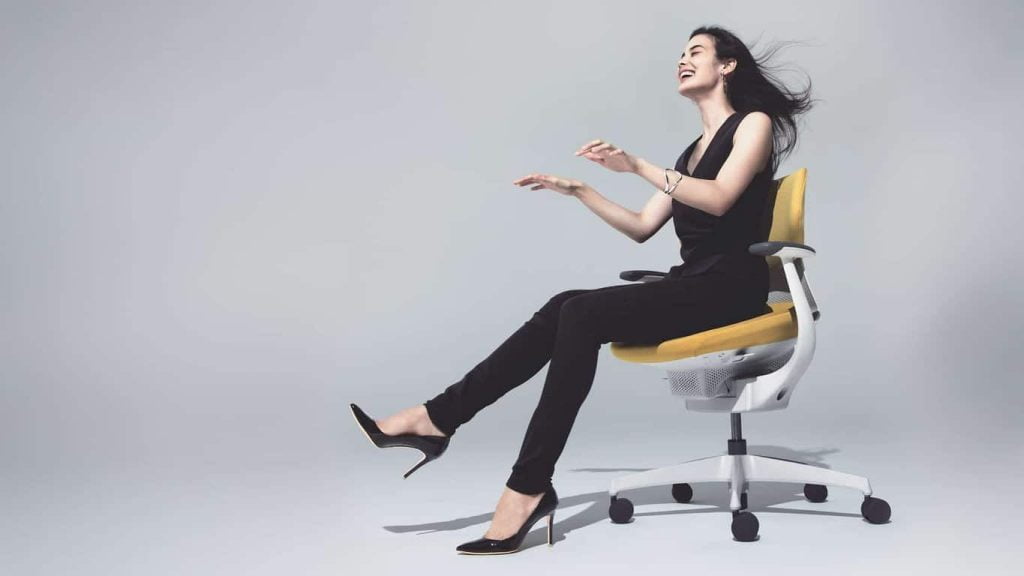 KOKUYO, an office solutions provider with over a hundred years of history in Japan, has made their revolutionary ing (pronounced ee-ng, as in the second syllable of the word seeing) office chairs available in Singapore.
Humans love to sit
Admit it: If you had a choice, you'd slump in your chair (or even on your bed!) the entire day. Research shows that office workers spend an average of 75 per cent of their working hours seated and 56 per cent of the office workers surveyed hardly take a break from sitting. 67 per cent of them are unaware of the health risks of physical inactivity, such as cardiovascular disease, diabetes and obesity.
Humans are born to move
KOKUYO thinks that the body is built to move and developed the chair from this idea.
The ing chair moves in response to your body movements, thanks to a gliding mechanism underneath the seat. The free-moving seat also adjusts to your unique natural pelvic tilt, supporting the natural S-shaped curve of your spine without the need for lumbar support.
Improves physical and mental wellbeing
KOKUYO found that the calories burnt after sitting on the ing chair for four hours is equivalent to walking 1.5 km.
Individuals were also more productive, creative and are able to concentrate better while seated. We're guessing the fidget-spinner or pen-clicking effect is at work here, where small, repetitive movements help our minds to focus.
Not just an expensive exercise seat
We know what you're thinking: Why would you need to fork out hundreds of dollars for such a chair when a $20 exercise ball would suffice?
For one, you might fall off the ball if you fail to balance on it, and there's no lever you can pull to take a break from all the core punishment. Why torture yourself when work can sometimes be punishing?
Furthermore, the colours of the ing chairs can be customised to complement the look of your office or reflect your personality.
Here's the promotional video of the ing chair.
The KOKUYO ING 360° Gliding Chair is now available from $988. For sales enquiries, visit the KOKUYO showroom at 42 Duxton Road, Singapore 089506 or call +65 6222 7535. You may also find the latest updates about the KOKUYO ING 360° Gliding Chair on our website at www.kokuyo-furniture.com or on facebook at @KOKUYOsg.

Featured image by KOKUYO
Looking for more choices? Do check out our recommended selection of office chairs in Singapore that you can purchase!
Explore More Content