11 Best Water Dispenser in Singapore to Help You Stay Hydrated [2022]
We introduce you to the 11 Best Water Dispenser in Singapore to help you stay hydrated throughout Singapore's hot and humid weather.
Last Updated on April 22nd, 2022
Office and Space
Our team at SBO.sg is committed to being a one-stop avenue to connect local businesses and consumers. We hope that our research efforts can help you save time and money by finding you the best deals without having to search around the vast world-wide-web.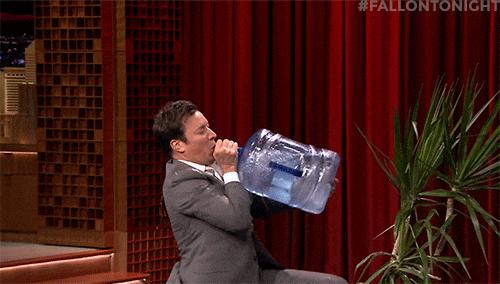 One of the most vital natural resources and the necessity for all life on our planet, water covers 71% of the Earth's surface, mostly in seas and oceans, and also in our everyday clouds.
In Singapore, we have a robust and diversified supply of water known as the 'Four National Taps':

Water from Local Catchment
Imported Water
Highly-purified reclaimed water known as NEWater
Desalinated Water
Although water is safe for drinking directly from the tap without further filtration, many families still opt to put a water dispenser in their homes. Besides offering safe, clean, and purified drinking water, water dispensers today also comes with a preference of either cold, moderate or hot tab options.
Want to jump on the bandwagon but not sure where to buy? Read on as we introduce you to the 11 Best Water Dispenser in Singapore to help you stay hydrated throughout Singapore's hot and humid weather.
1. Philips ADD6910/90 RO Water Dispenser
With instant heating technology, Philips ADD6910/90 RO Water Dispenser provides water of various temperature and volume within seconds.
The all-in-one RO system and UV-LED guarantee clean water by removing bacteria, virus, heavy metal, pesticides and chlorine, even ultrafine contaminants as small as 0.0001um in water.
2. NOVITA NP6610 HYDROPLUS Water Purifier
An enhanced model from NP 602M, NOVITA NP6610 HYDROPLUS Water Purifier adopts a comprehensive 6-step filtration for water that goes beyond hydrating.
With addition of HydroPlus®, a unique element available only at NOVITA, you will savor water with anti-oxidant alkaline properties and be delighted with energy water of smaller water molecule cluster size.
Combining purification qualities and the 4 beneficial properties of HydroPlus®, NOVITA HydroPlus® Alkaline Antioxidant Water Purifier NP 6610 is definitely something you do not want to miss.
3. Apure Titan™ Water Purifier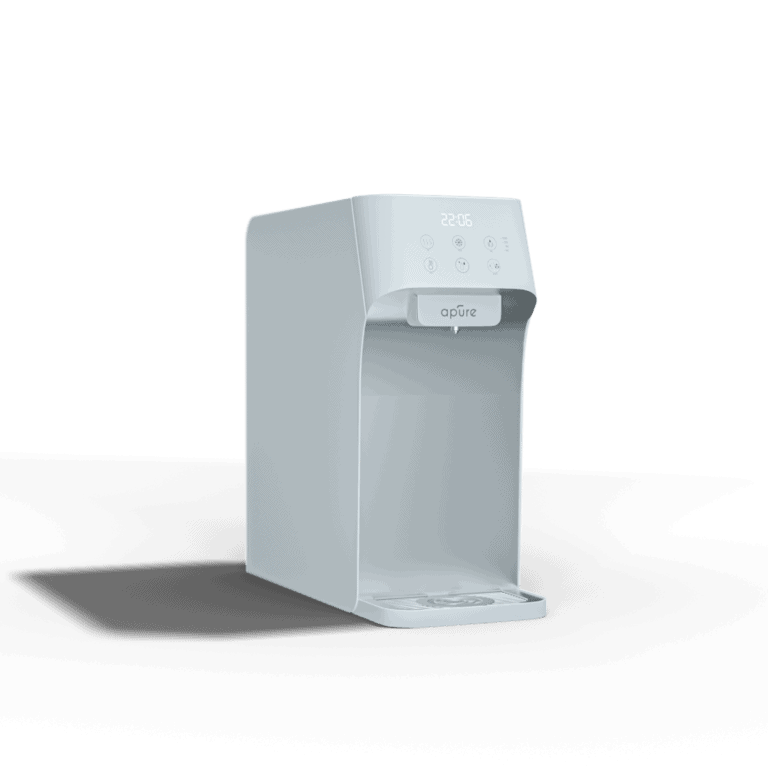 Not all tankless water purifiers are the same. The Titan™ features an advanced reverse osmosis purification system for consistently dependable PURE water. It eliminates 99.99% of unsafe water-based pathogens like bacteria, viruses, micro-organisms and 8 types of heavy metals. This impressive purification certainly is a strong reason for it to be considered one of the best water dispenser in Singapore.
4. Cosmo Quantum

A simple solution fitted for your complex lifestyle, Cosmo Quantum filters 99.9% of bacteria and impurities from tap water to provide you with clean and fresh water for better health and glowing skin.
Besides allowing you to set your preferred temperature so that you can enjoy cold, hot, or even lukewarm water at a touch of a button, COSMO Quantum's compact German design also allows you to conveniently place it anywhere without taking up much space.
5. Hydroflux H2300 Water Purifier
Endorsed by local celebrity Sora Ma, Hydroflux H2300 Water Purifier is your family's trusty companion that provides clean and fresh water designed for household usage.
Besides featuring a "Safety Lock" which protects our young ones from the accidental pressing of hot water, this water purifier and dispenser also includes the "UV Self-cleaning" feature which cleans itself hourly, providing you peace of mind about the hygiene of your water. At S$2488 though, we wonder if take could possibly make it the most costly water dispenser in Singapore?
6. Sterra Tankless Water Dispenser
A simple and easy-to-use water purifier/dispenser, Sterra Tankless Water Dispenser features a 4-step filtration system that removes suspended solids, chlorine, pathogenic bacteria, and odors to provide healthy and fresh water without metal or rusty taste for you and your family.
Also featuring a self-maintenance technology, this water dispenser/purifier self-cleans internal flow path by electrolysis sterilisation with an electric steriliser module.
7. TECNO Nourish Hot & Cold Water Dispenser/Purifier TWP388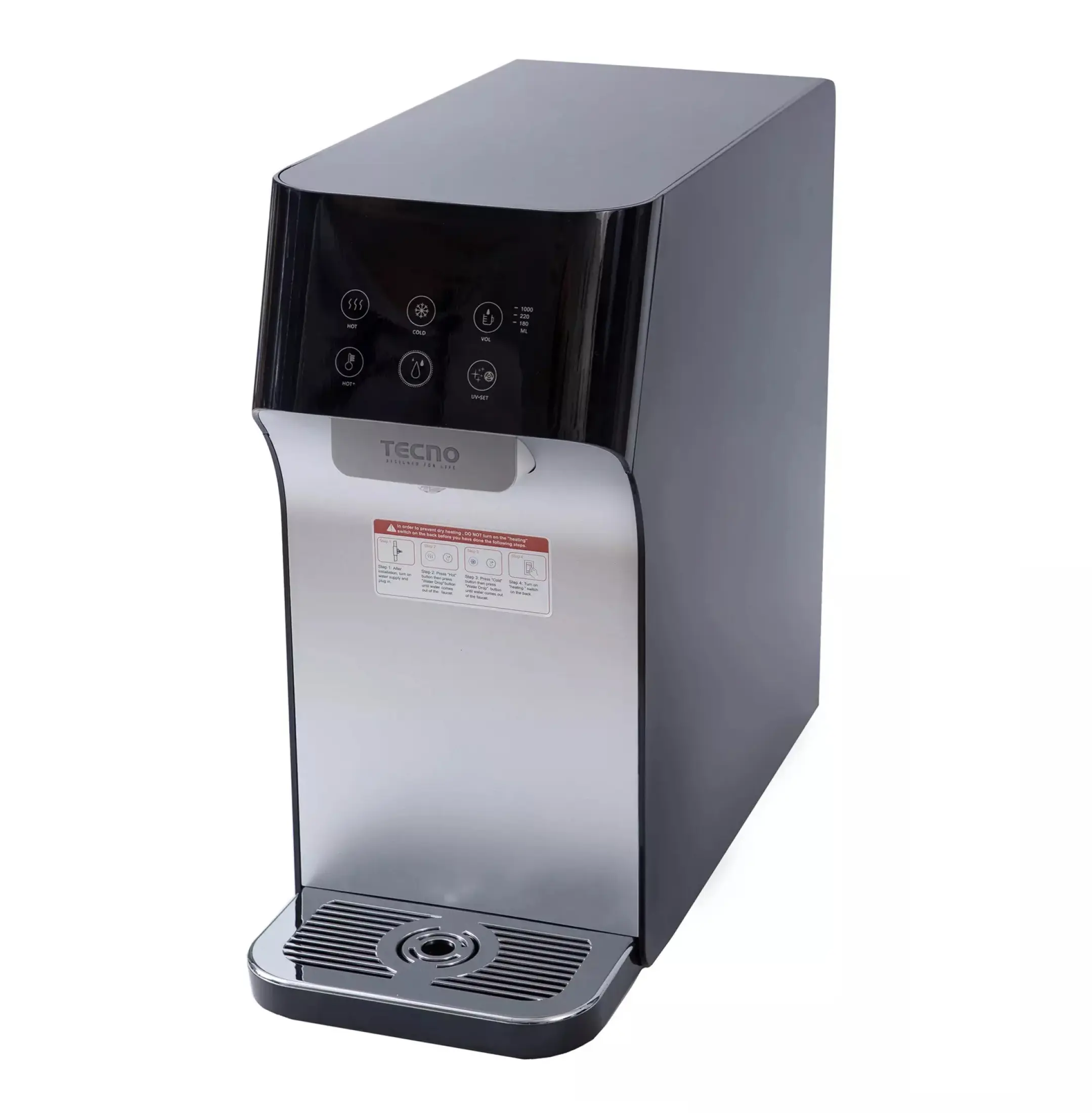 Featuring a 5-Stage water purification technology, TECNO Nourish Hot & Cold Water Dispenser/Purifier TWP388 eliminates fine particles, rust, odour, harmful Volatile Organic Compounds (VOCs), 99.9% of bacteria and viruses and more, for cleaner drinking water.
The 5-stage water purification comprises of :
Sediment filter helps remove dirt and debris such as sand, lime, rust, and other fine particles
Carbon block filter removes particulates,pollutants, chlorine, volatile organic compounds (VOCs)and dissolved organic and inorganic impurities.
Ultra Filteration (UF) Membrane removes up to 99.9% bacteria and viruses.
Activated Carbon Filter (ACF) filter reduces chlorine, odours, and greatly improves the taste of water.
8. Tomal Freshdew Tankless Water Dispenser
Featuring a hot and ambient cool slim wall water dispenser, Tomal Freshdew tankless water dispenser is installed with TOMAL® Custom Bullet Filter Series that comprises of a sediment cartridge (1st stage), carbon filter cartridge (2nd stage), third water filter cartridge and fourth alkaline cartridge.
A classy and slim water dispenser perfect for any office or home pantry, Tomal Freshdew tankless water dispenser is also low in maintenance and the easiest to install.
9. YAMAZEN Desktop Water Server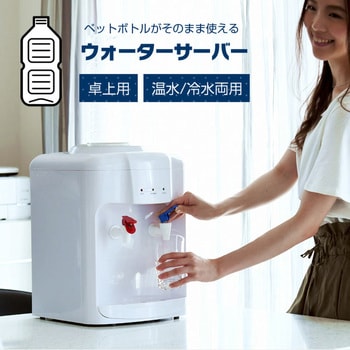 Compact and weighable to allow convenient use on a desk, YAMAZEN Desktop Water Server isn't just a water dispenser but also a compact chiller/heater, chiller, or hot water machine.
Shipped from Japan, this water dispenser has a 600ml built-in cold water tank as well as a 780ml built-in hot water tank. Naturally, at the price of just S$219.90, this makes it the most affordable option in our list for water dispenser in Singapore.
10. Puri Jiksoo OHC-7000D Tankless Water Purifier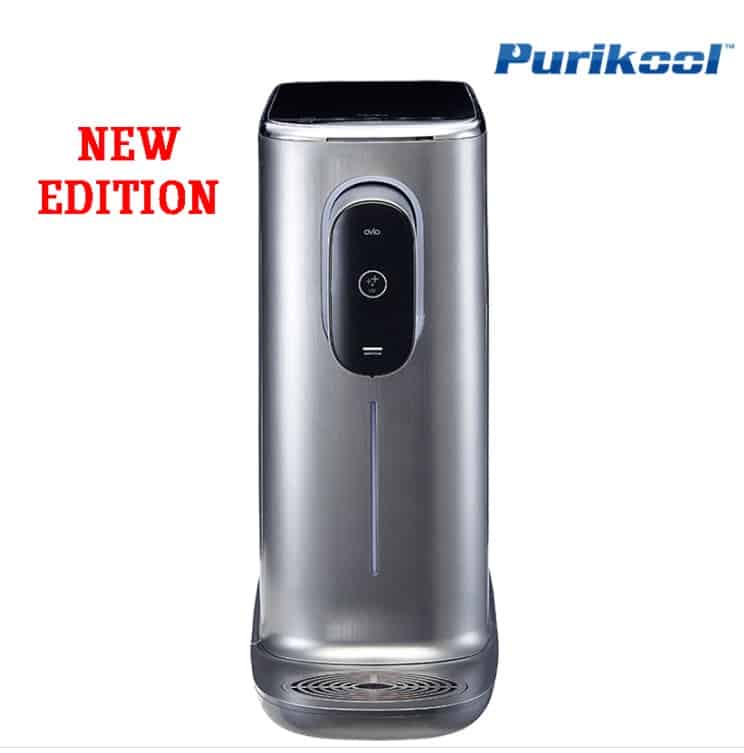 A compact, sleek and stylish water dispenser, Purikool's Puri Jiksoo OHC-7000D is also a tankless water purifier that comprises of a 4 stage filter system to help you enjoy safe and delicious water.
In addition, the one-touch filter system is also easy-to-change, making it easy for anyone to do it without compromising the quality of your clean water.
11. Cuckoo Fusion Top Water Dispenser
A family-friendly water purifier that comes with a stylish & minimalist design, Cuckoo Fusion Top water dispenser consists of an antibacterial stainless steel water tank that includes a 6 Stage Filtration System with 4 Filters.
Besides dispensing hot and cold water, Cuckoo Fusion Top also has 1.8L room capacity for room temperature water too.
Conclusion
Do you have any reviews and comments to share regarding our choices for the best water dispensers in Singapore?
While SBO is committed to supporting our local businesses, we welcome any feedback and anonymous sharing regarding your experience with the listed water dispensers in Singapore.
We hope that this guide will be useful in helping you to make an informed decision when it comes to finding the best water dispenser in Singapore.
For those who are also concerned about indoor air quality at home or office, you can check out our list of recommended air purifiers.
Are you featured in this?
Display this exclusive SBO badge proudly on your website!