10 Best Co Working Space in Singapore to Connect and Collaborate [2021]
24/7 access, an inviting lounge area, and plenty of other perks - these 10 best co working space in Singapore show how these collaborative spaces are changing convention.
Office and Space
Our team at SBO.sg is committed to being a one-stop avenue to connect local businesses and consumers. We hope that our research efforts can help you save time and money by finding you the best deals without having to search around the vast world-wide-web.
The pandemic has served to further redefine the conventional office concept.
With many people working from home, it seems like there's no longer a pressing need for permanent offices. Yet, at the same time, businesses that value brand image and a conducive workspace call for a physical space. What do they look for, then, when they need a versatile option that caters to their ongoing needs?
Enter a leading alternative: co-working spaces that offer benefits like enhanced flexibility and accessibility without expensive overheads to think about. Whether you're an individual or a business, this option gives you a physical solution to get together and work, whenever necessary.
Without further ado, here are the 10 best co working space in Singapore!
1. The Great Room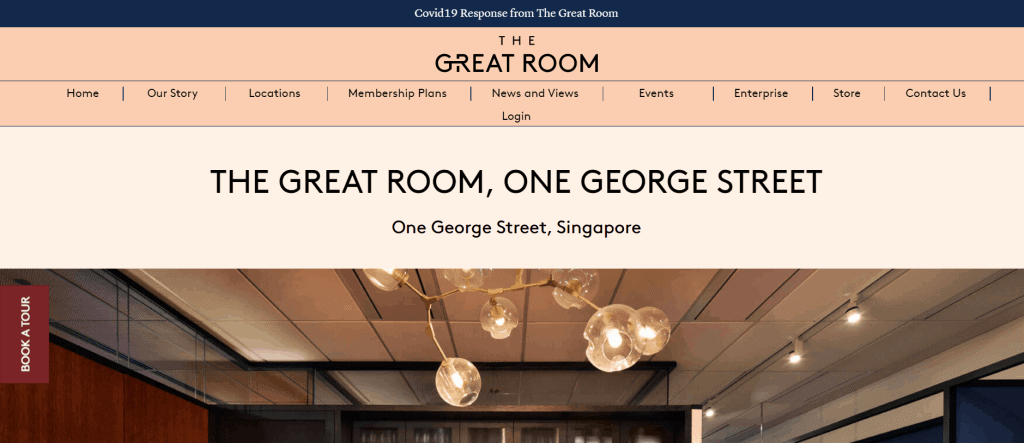 At The Great Room, it's all work and all play, combining the best of both for an experience unlike any other.
It sets itself apart from others by redefining the spot where business is conducted. Instead of a meeting point to simply get things done and dusted, it transformed this conventional idea into a sweeping space to congregate, actualise and revolutionise.
To the people behind the co-working space, work is more than just productivity, but a vibrant loom that weaves in networking, striking up banter, revelation, stimulation and restfulness. Its many venues are each strategically located in bustling city areas, suitable for businesses and budding organisations. Choose from 5 different membership plans to suit your needs!
2. Spaceship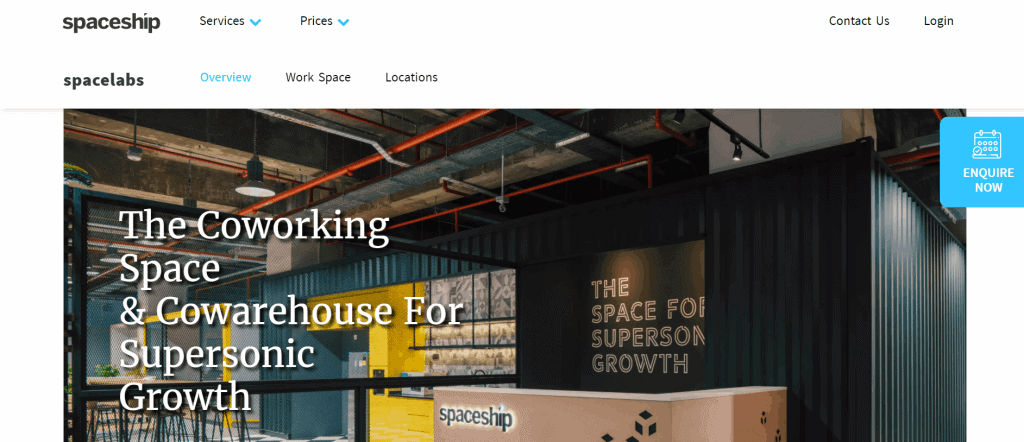 Is it a warehouse storage facility, or a place where you can work your best ideas with your team?
Why not do both?
Spaceship redefines the old concept of a storage space by mixing it up and combining a warehouse and co-working facility together. This is how it effectively and efficiently meets the needs of households, offices, marketers, entrepreneurs and e-commerce businesses alike.
You can opt for an open desk to work, or a space complete with storage units to fulfil your orders. As your business flourishes, you can even add on additional storage space, with prices charged accordingly. To seal the deal, it even offers flexible terms, onsite logistics and discounted deliveries!
3. LikeMeetWork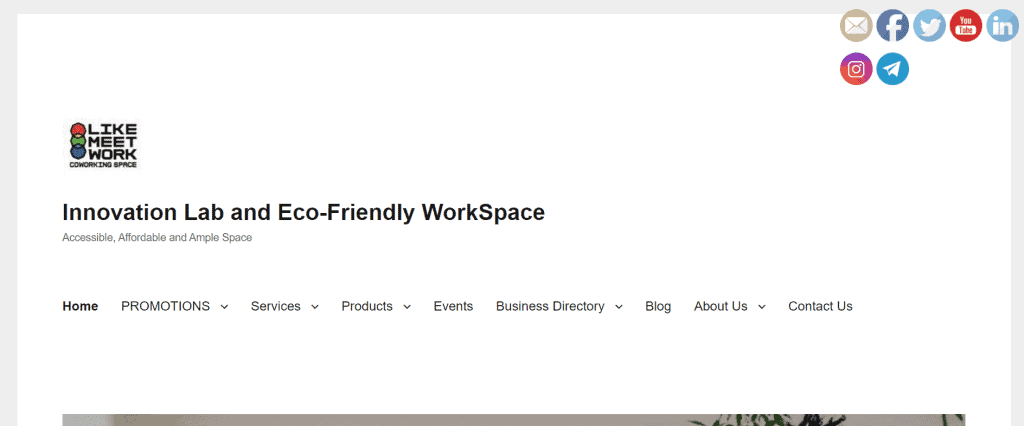 There are no limits at LikeMeetWork, an innovative lab and environmentally friendly co-working space. Here, you get to meet various businesses and work hand-in-hand like a family. Share information, facilitate greater collaboration, and conduct your business in this comprehensive and affordable business centre!
Conveniently located in Singapore's prime district in a quaint little building, you'll find plenty of eateries, cafes, pubs and more in the happening area. You can get amenities like all-day security, private offices with window views, an event hall, a yoga studio, and a virtual address.
Enthusiastic entrepreneurs can receive CEO mentorship and leadership skills here, and work towards building their business to the next level! Being an eco-friendly co-working office, it adopts sustainable practices like a zero plastic policy, use only LED lights, and use 5-tick energy-efficient appliances.
4. 80RR Fintech Hub SG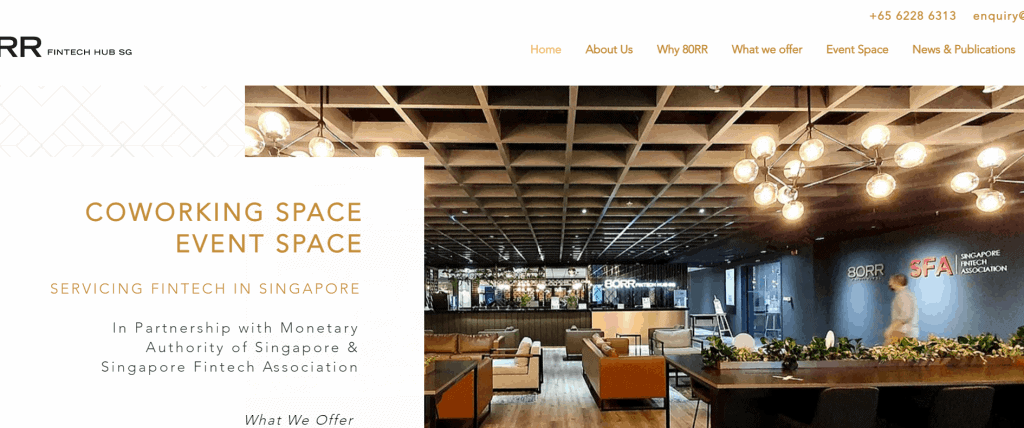 Budding fintech entrepreneur or business?
80RR Fintech Hub is where you want to be.
Ready to be the spot where fintech firms in Singapore can call home, this co-working space is committed to meeting the needs of this industry and help provide a haven where it can grow and thrive. A collaborative set-up between MAS, SFA and HLHL, 80RR Fintech Hub supports more than 50 fintech companies from different countries and backgrounds.
It is an affordable and competitively priced co-working space within the busy CBD area where fintech players can network and work together. Apart from hot desks and office spaces, it also has a large event space and an advisory committee to offer professional advice.
5. csuites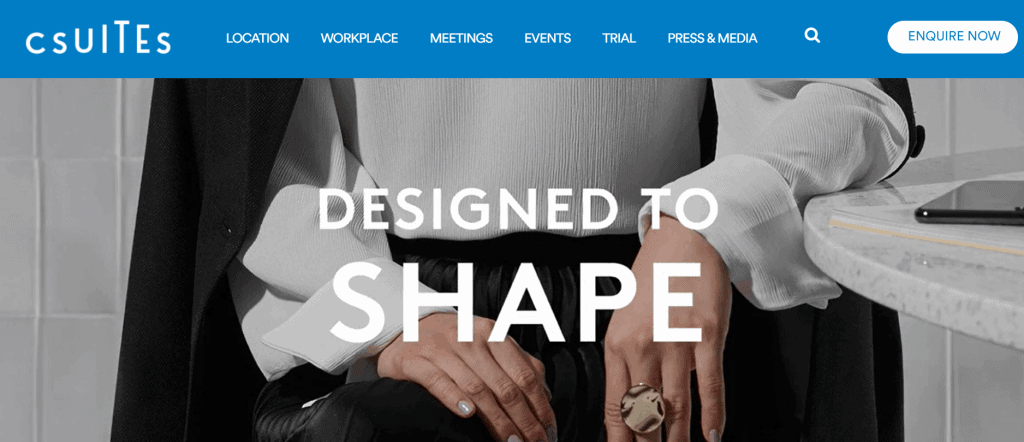 A flexible co-working concept established by leading developer Lendlease, csuites has workspaces for businesses that prioritise brand image and an upscale working environment. All the meeting rooms are acoustically treated and equipped with a quality Cisco AV system.
The immaculate and modern facilities are designed to support different functions, from housing small-scale training sessions to large company town-halls, complete with onsite support to ensure a smooth experience. You'll also find yoga sessions hosted here, conferences and workshops.
Get a relaxing cuppa from the in-house cafe while you work on your finest creations! You can book a trial session for two weeks to see if it works out for you!
6. IncuBaker Cafe & Studio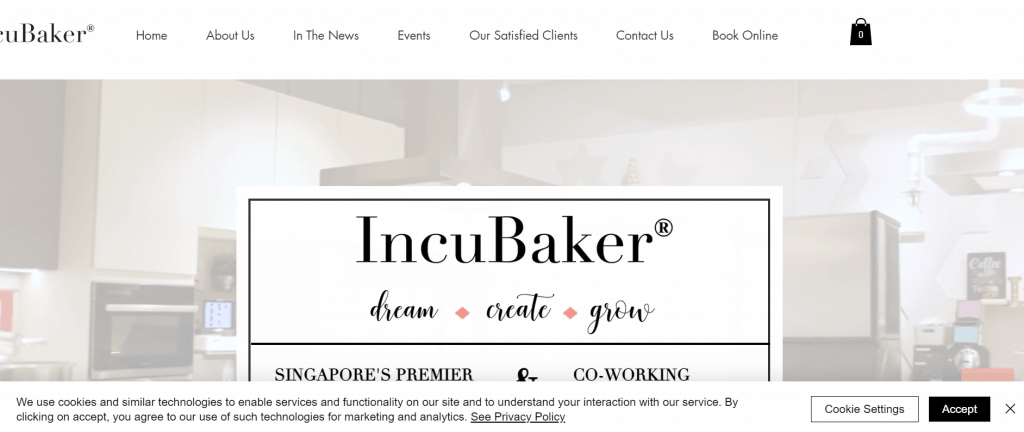 Not just a witty play on words, Incubaker is a little different from your typical co-working space: specially meant for F&B startups and entrepreneurs, it's Singapore's first SFA-endorsed co-working kitchen. This licensed platform also provides these F&B startups with an affordable and quick way to build up and sell their products to the people.
You can use the workstation to create your products for a food fair or event or even book the whole facility to conduct a product launch party. As a resource partner of FoodInnovate Singapore, Incubaker also possesses a coveted network led by Enterprise Singapore that'll contribute to your F&B aspirations.
Some equipments to expect are the Brandt and Unox ovens, Kitchenary utensils, Sagi blast chiller, and plenty more: all you need to do is bring your own ingredients, along with a touch of passion and genius. You can also bring your specialised equipment if any. There are also culinary-based team-building packages and kitchen space rental for different purposes.
Book a facility tour and introduction to find out more about how Incubaker can help you realise your dreams!
7. HackerspaceSG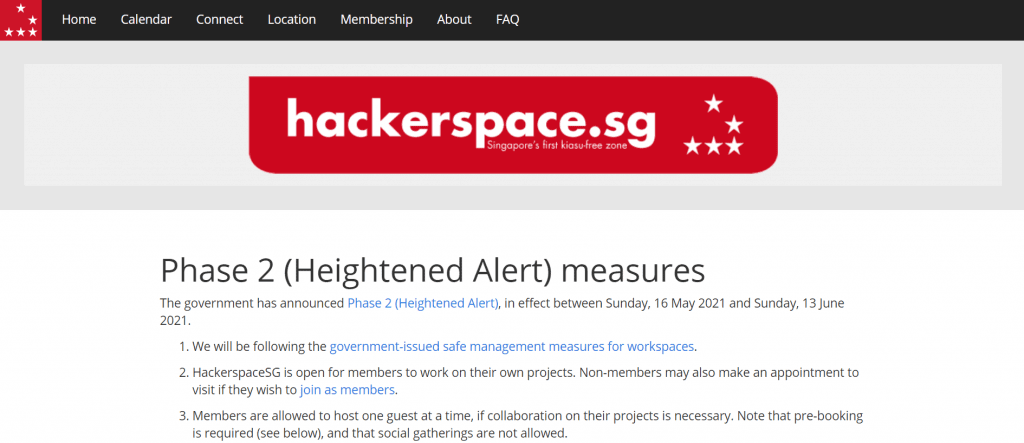 Geeks, unite.
At this hackerspace, you'll meet people with a common interest in all things technology- and science-related to team up and mingle. HackerspaceSG is where Singapore's hacker community calls home and a paradise where you can innovate and create.
Other than a co-working space, it's also a venue for events, meetups, workshops and movie nights. Some facilities to look forward to are the Makerbot Cupcake CNC 3D printer, RIPE Atlas Probe, kitchen and shower. Pssst – there's a pantry which is always well-stocked with beer, too!
Sign up for a membership to gain 24/7 access, together with a list of attractive perks.
8. Found8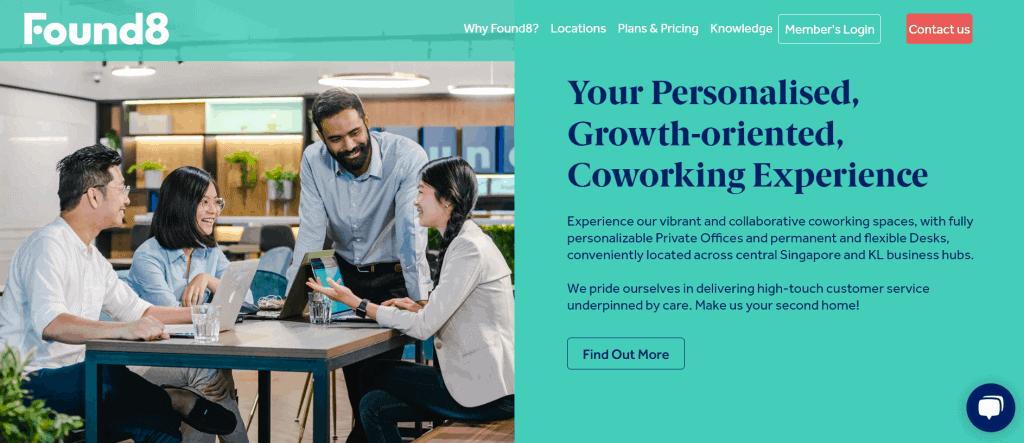 Some businesses and people thrive in collaborative and dynamic environments, and Found8 wants to be the workspace that helps these people be inspired and engaged. The convenient and accessible spaces are situated around cool amenities and discounts at partner F&B operations.
You can customise your workspace according to your team's needs – all you need to do is put in a request, and Found8 will try its best to cater to your preferences! Expect to link up with relevant people and businesses to help you attain your goals.
As a member, you also receive access to member-only events that are specialised and exclusive, allowing you to expand your knowledge and connect with other industry professionals. The workspaces are priced accordingly, and you can check out the plans here.
9. CoQoons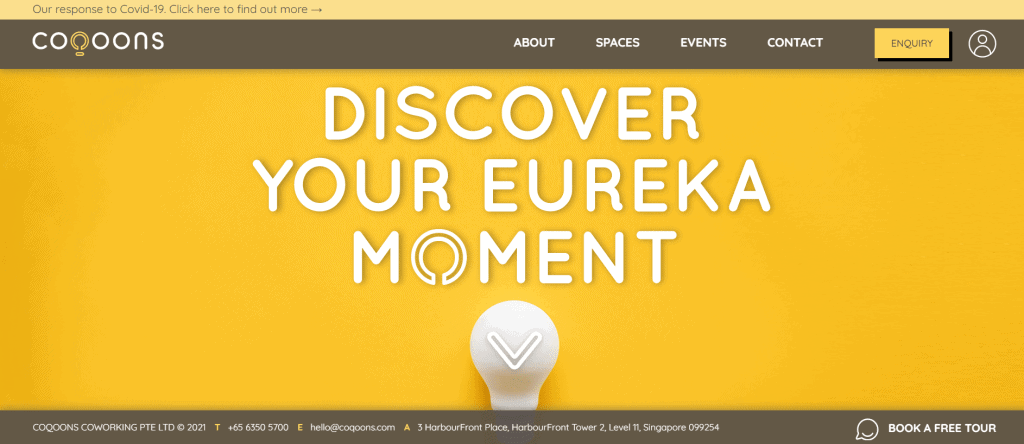 CoQoon connects ideas, people and spaces.
It's a conducive setting where your eureka moment strikes, helping inspiration turn into reality. You'll find great minds that think alike in its engaging and motivational community, together with flexible spaces for 1 to 100, leading the transformation for workspaces alike.
Helmed by property giant Mapletree Investments, the workspaces are designed to be bright and inviting and splashed with detailed touches all around to make your experience unlike any other. Choose between a hot desk, dedicated desk, private office and meeting room slash event space with designated perks.
10. The General Room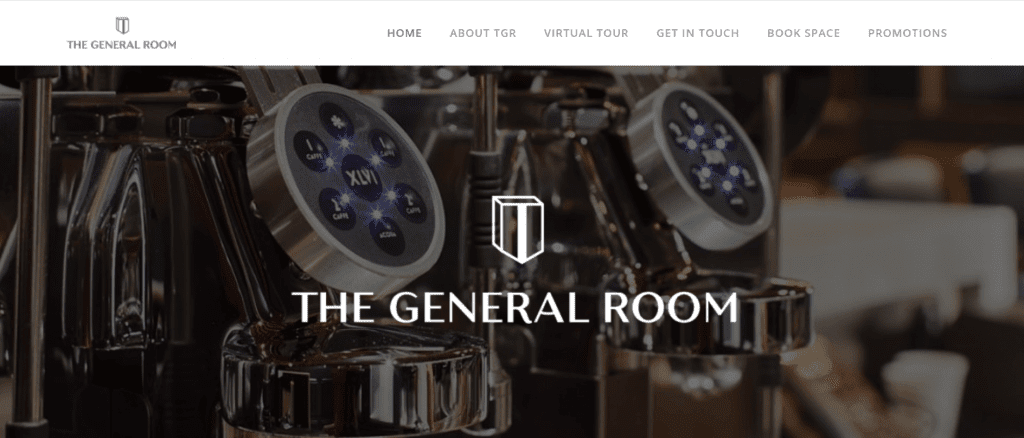 The General Room is a boutique co-working space that offers a trendy, cutting-edge and practical environment to facilitate getting things done. Located in desirable spots in Orchard and Somerset, it has dapper and well-equipped business meeting rooms to satisfy your requirements.
Your comfort and needs matter: that's why it comes with thoughtful products and services like a spacious and inviting lobby, ergonomic desks, advanced facilities, and a professional receptionist. Membership packages are extensive in order to accommodate every need.
You can give the complimentary hot desk trial a go or take a virtual tour of the space on its website!
Conclusion
Do you have any reviews and comments to share regarding our choices for the best co working space in Singapore?
While SBO is committed to supporting our local businesses, we welcome any feedback and anonymous sharing regarding your experience with the listed co working space in Singapore.
We hope that this guide will be useful in helping you to make an informed decision when it comes to finding the best co working space in Singapore.
Featured Image by Johnson Wang on Unsplash
In this article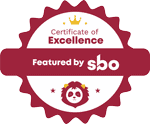 Are you featured in this?
Display this exclusive SBO badge proudly on your website!