Video Marketing Statistics for 2019: Videos Attract Eyeballs and Business
Everyone loves a great video.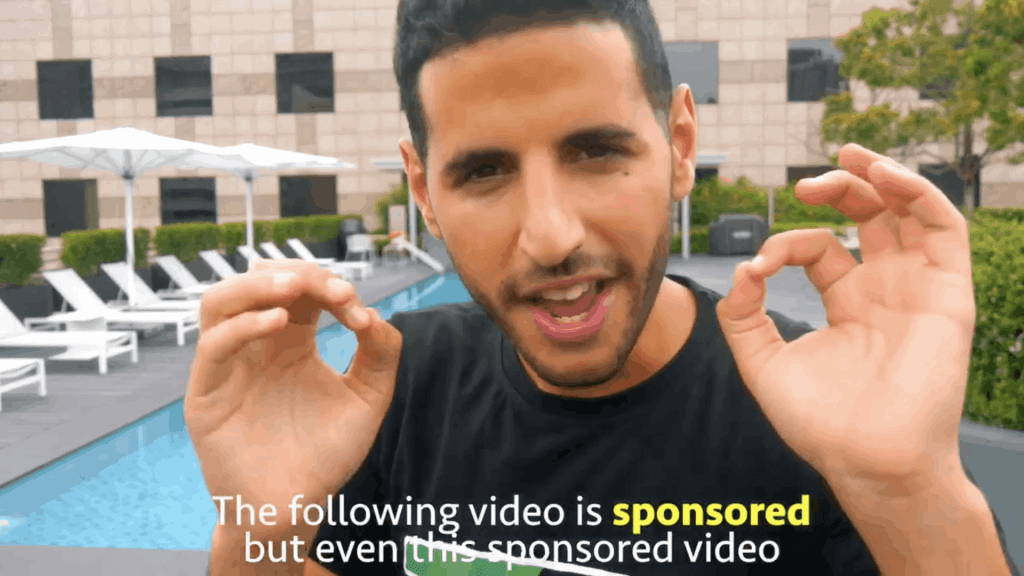 It's no secret that video is huge. Just open up any social media platform and you'd be inundated with a wide range of videos produced by professionals and novices. In fact, in a 2018 study, Wyzowl noted that 81% of businesses use video as a marketing tool.
But does that sheer number of video content translate into anything tangible for businesses? Data seem to suggest so.
Protip: Bookmark this page; we'll be updating this periodically to keep you on top of how video is performing.
Videos continue to gain traction
People are watching more videos
The Internet will be dominated by video
Global internet traffic from videos will make up 82% of all consumer internet traffic by 2022. (Cisco, 2018)
Live Internet video will account for 17% of Internet video traffic by 2022. Live video will grow 15-fold from 2017 to 2022. (Cisco, 2018)
People are willing to share videos
Reaching out
Videos get the word out there
Video promotion is 600% more effective than print and direct mail combined. (Diode Digital, 2013)
Videos bring in the visitors
Emails are more effective with videos
43% of consumers are more likely to read email newsletters that include links to videos. (Animoto, 2015)
56% of consumers have watched a company video that came through email. (Animoto, 2015)
"Sponsored videos" is not a dirty phrase
Views on branded or sponsored video content on Facebook were up a substantial 258% compared to 2016 and shows no signs of stopping. (Tubular Insights, 2017)
Like rates for non-sponsored posts and sponsored posts are nearly identical. (AdWeek, 2016)
Nurturing leads
People prefer videos
Videos help visitors stick around longer
On average, people spend 2.6x more time on pages with video than without. (Wistia, 2016)
80% of marketers say videos has increased dwell time on their website. (Wyzowl, 2018)
Videos help people understand businesses better
Videos help with conversion
Videos compel viewers to take further actions
65% of executives have navigated to a vendor's site and 39% have called a vendor after watching a marketing video. (Forbes, 2010)
40% of shoppers will visit a store online or in-person after watching a video. (Google, 2012)
Almost 50% of internet users look for videos related to a product or service before visiting a store. (Google, 2016)
Rolling in the dough
Companies are making money with videos
Companies that use videos in their marketing grow revenue 49% faster year-on-year than those which don't. (Aberdeen Group, 2015)
76% say videos helped them increase sales. (Wyzowl, 2018)
93% of marketers say they've landed a new customer thanks to a video on social media. (Animoto, 2018)
The way forward
People are expecting more videos
56% of consumers believe that if a company has a website, it should have video. (Animoto, 2015)
53% of respondents want to see more video content in the future. (Hubspot, 2017)
85% of people say they'd like to see more video from brands in 2018. (Wyzowl, 2018)
Go mobile
When Facebook IQ asked people in our survey who said they're watching an increasing amount of mobile video to explain why, many noted that mobile videos are convenient: they tend to be short and can easily be viewed anytime, anywhere. (Facebook, 2017)
93% of Twitter's video views happen on a mobile device. (Twitter, 2018)
Keep your videos short…
15% of viewers believe a video ad should be no more than 15 seconds in length. (Marketing Land, 2014)
Nearly two-thirds of consumers prefer video under 60 seconds. (Animoto, 2015)
Videos up to 2 minutes long get the most engagement. (Wistia, 2016)
… or hook them in early, and keep them engaged
65% of people who watch the first three seconds of a Facebook video will watch for at least 10 seconds, and 45% will watch for 30 seconds. (Facebook, 2016)
As long as the content is timely and engaging, people will focus and pay attention to both video and text-based content. 62% of respondents are more likely to consume video content thoroughly. (Hubspot, 2017)
Caption it
Consider going live
People spend more than 3x more time watching a Facebook Live video on average compared to a video that's no longer live. (Facebook, 2016)
Facebook live videos receive ten times more comments than regular videos. (Business Insider, 2017)
Interactive videos: the future of video content
Interactive videos are engaging viewers longer than standard videos, with completion rates around 90% compared to 50% – 85% for linear videos — and IVs often have repeat views. (Room 214, 2014)
20% of marketers have used interactive video. Of those who used it, 78% found it to be an effective strategy. (Wyzowl, 2018)
If you're not already on video, it's still not too late to hop on the bandwagon.
Featured image: Nas Daily
---
For more insights like this, connect with us on our LinkedIn page and chat with us on our LinkedIn group.
Explore More Content