Reduce Bounce Rate To Impress RankBrain for a Ranking MEGA-BOOST
It is important to understand bounce rate and RankBrain if you are serious in SEO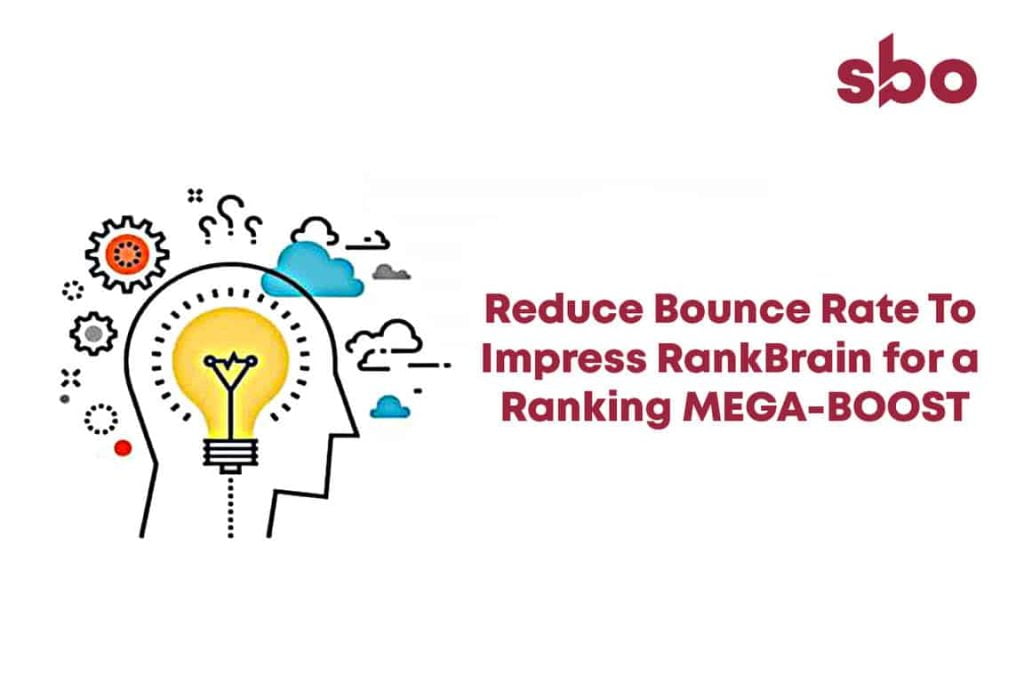 Important to Understand Bounce Rate and RankBrain if You are Serious in SEO
How Google ranks websites is a whole series of algorithms. In 2015, Google introduced the use of RankBrain, an artificial intelligence machine learning system, to help process search results and provide more relevance and quality sites for users (explanation for better understanding provided below).
More than three years ago, RankBrain was in charge of search queries that constitutes around 15 percent of all searches.
Despite the low overall numbers, it had created an entire shift in search engine optimization, affecting the digital marketing industry.
Today, it is taking part in all search queries, and thus, it is ever more important to learn the what's and how's of getting into the good books of this AI system.
Bounce Rate is an Important Metric
While we may never be able to fathom entirely the way the algorithms works, one thing we know for sure is that RankBrain measures how users interact with search results, based on Bounce Rate & Average Time on Page (or Dwell Time) — metrics that tell search engines how well a site has managed to satisfy their visitors' needs.
It is actually pretty simple. If a site has satisfied visitors' needs/wants, they will stay longer on the site and will not exit immediately.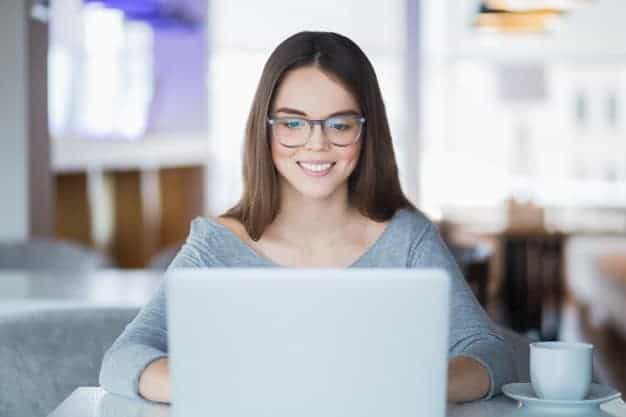 In this article, we will be offering you some really simple, yet important ways to optimize your website to reduce bounce rate and increase visitors' average time on the page.
Before we proceed, let us clear the air on how Google uses RankBrain to rank sites on its search result pages.
RankBrain, Bounce Rate and Average Time on Page: What's the Link?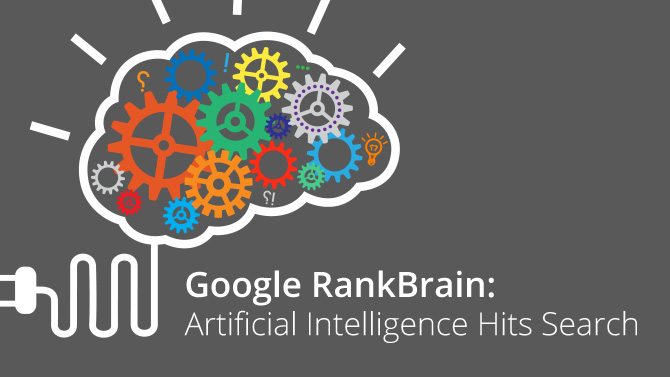 Google had previously announced that RankBrain was their third most important ranking factor, behind content and links. It uses Artificial Intelligence to measure how users interact with search results and subsequently rank pages accordingly.
For example, if you search for "home renovation in Singapore" on Google.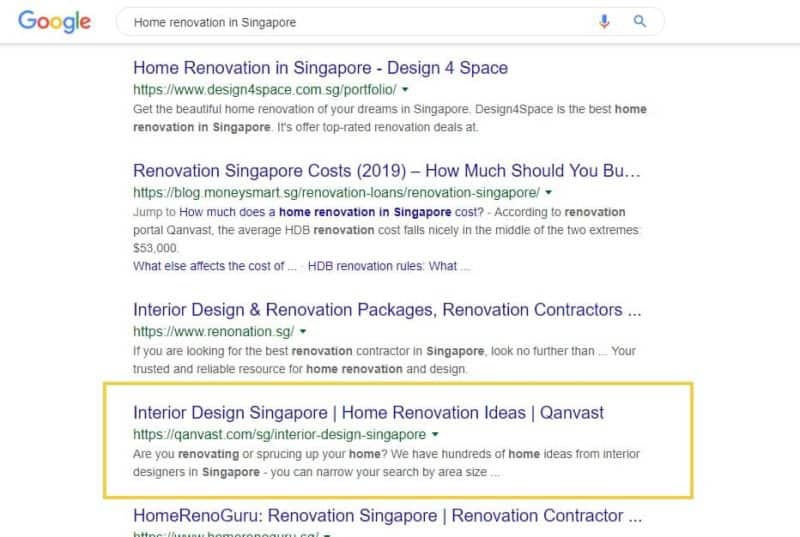 And the fourth result seems especially interesting to you, and you quickly click on it. When you land on the page, you realized that it's the best article you've read about home renovation! So you devoured every word, spending close to five minutes on that page.
RankBrain is going to take notice and likely give that fourth result a rankings boost.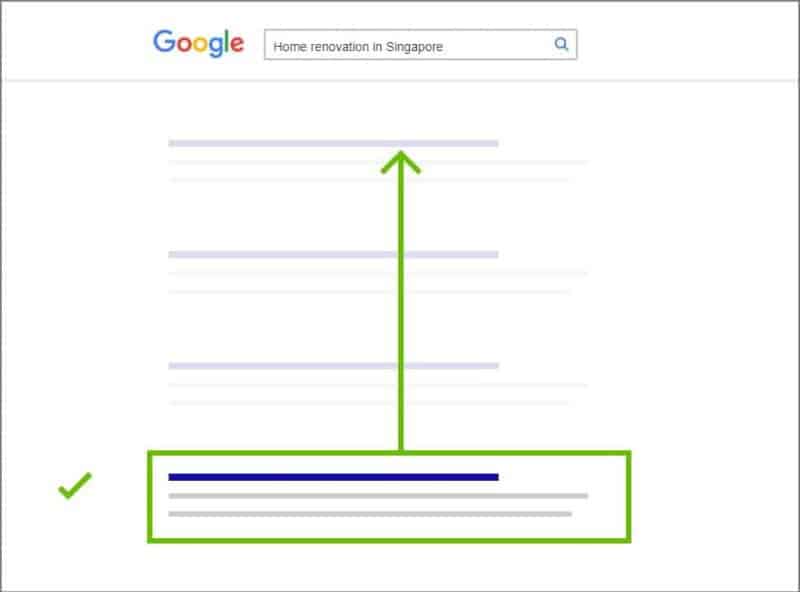 Since it is the job of search engines to provide users with the best possible search results, seeing visitors spending a longer time on a page is a good signifier that they are satisfied with the content provided.
Consequently, it proves the reason to promote that page in the search results. Conversely, short-duration, or an immediate exit (bounce rate) could be a reason to demote it.
In the scenario that you click on the first result, hits back to the results page because you don't see what you need, and click through to another site, this time staying longer.
This tells RankBrain that you had preferred the latter to the former.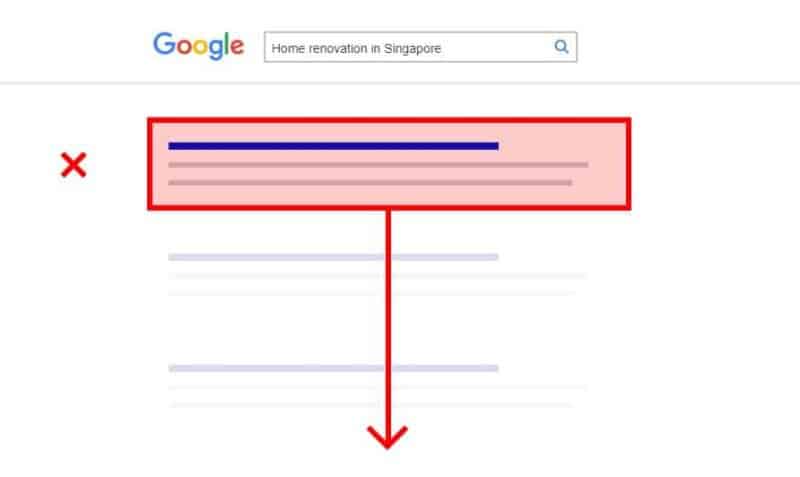 With enough people having similar reactions to the results, Google will bump the first result from the top spot.
Through this, you can better understand that RankBrain focuses on two things:
Amount of time a Google searcher spends on your page (Average Time on Page)
The percentage of people that click on your result (Click Through Rate)
Average Time on Page is especially important for Google to recognize that visitors are getting relevant content on your website from their searches and that they love the information that you've put out.
In fact, the head of Google Brain in Canada has confirmed that Google uses Average Time on Page as a ranking signal.
An industry study by SearchMetrics also supports this statement as they've found that the average time on page for pages ranking amongst the top 10 of Google results, is 3 minutes and 10 seconds!
Average Time on Page is definitely an important factor if you want to be ranked well on Google and the good news is (at least for now) that not everyone is as fortunate as you are now, to be aware of this.
Actionable Pointers to Increase Average Time on Page and Bounce Rate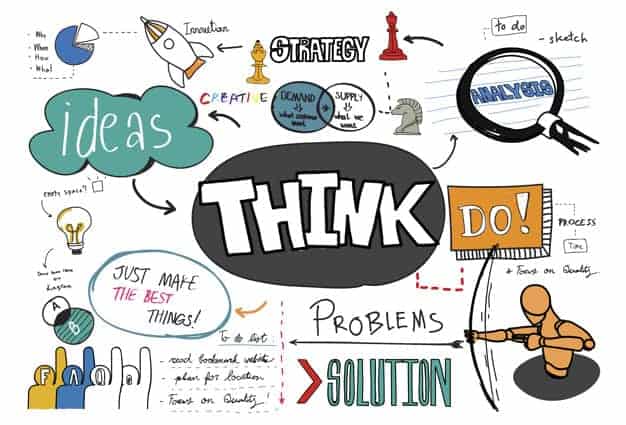 Now that you know how Google utilizes RankBrain to track average time on page and bounce rate of searchers, as well as why it matters for your website, it's time to take action.
Trying to increase the engagement time mainly comes down to two factors:
A website that provides the best user experience (UX)
Relevant, valuable and engaging content
Part 1: A Strong First Impression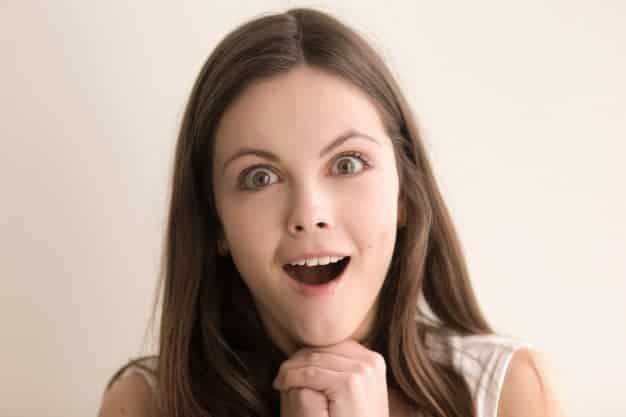 The first thing people see and experience on your site have a great influence on whether they will stay on it. This decision happens in a matter of milliseconds.
With the WWW saturated with so much information, second chances are rare, so you better make your first opportunity count.
Mobile Optimization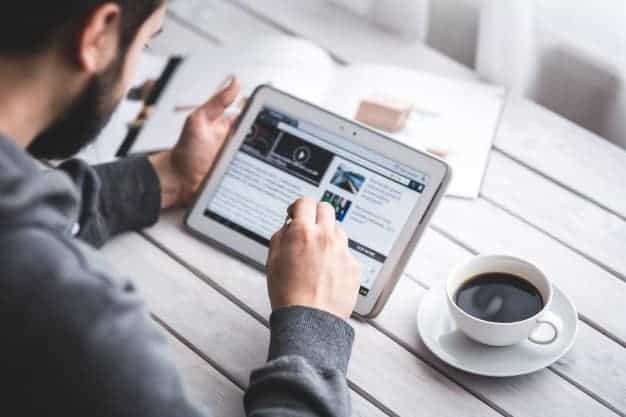 This is one of the fundamentals of building your website since most users of the Internet do searches on their mobile devices.
A website that is able to detect and contract to fit nicely into the display of visitors' mobile devices, loads faster, and have responsive on-screen tabs are all part of a mobile-optimized website.
A sure way to keep your dwell time metrics low is to have your website not optimized for it.
In today's Internet age, it is just not acceptable to run a website that is not mobile optimized.
Page Loading Speed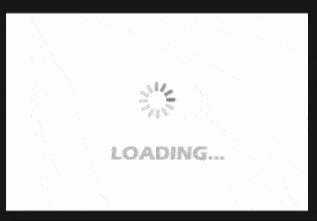 Did looking at the GIF above stir frustration in you as it did to me?
47 percent of users expect a page to load in under two seconds, while 40 percent of users will abandon a site when it takes more than three seconds to load.
When visitors leave your page in such a hurry, RankBrain would give your site additional points for bounce rate, and no, these aren't the points you want to score. Therefore, you will need to learn how to speed up your website.
Design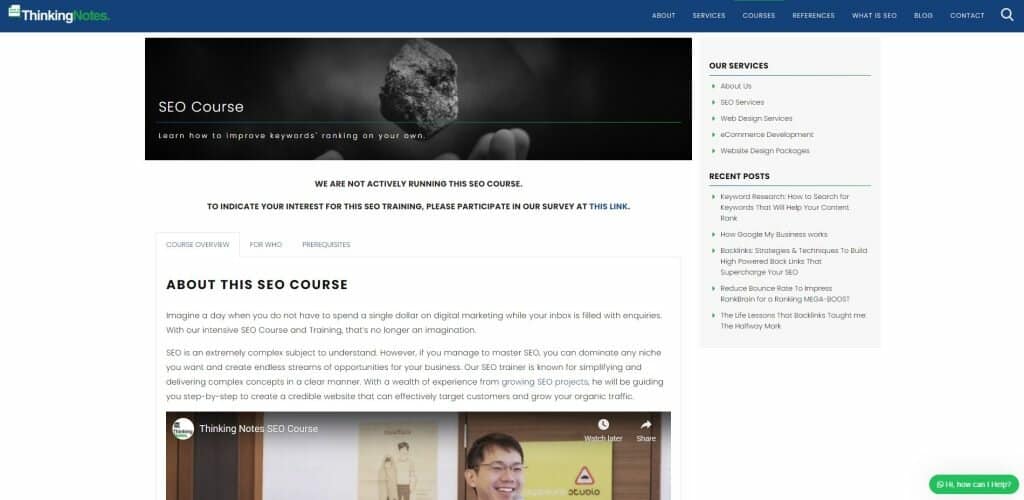 Web design influences the moods and impressions of visitors very much. That's why you will need to use a website design that resonates with your target audience (more about buyer personas below).
Use a simple background with plenty of white space for clear and easy reading.
Oh, and remember to consider your target audience when deciding the best font styles and sizes!
Layout
The layout of your website works hand in hand with its design and takes into consideration the structure of your site's pages and information.
Make sure that your 'star' content is featured and easily found by visitors. A clear and concise organization of content is necessary so that visitors can easily find the information that they need.
Make good use of the space on your site. Considering that what visitors first see upon landing on a site is crucial in deciding whether they stick around, content above the fold (the portion of the website before scrolling) should be attractive, enticing, and must catch your visitors' attention. Make sure to put this small part of your website's real estate to good use!
Other important information that you want easily accessible to visitors throughout your site are:
Product/Service information page
FAQ
About Page
Contact Page
Call to Action Prompters
Ads And Popups
With barely, the need to explain, ad banners and other popups almost always irritate site visitors. It is understandable that certain popup features are needed especially to capture email leads, try as best as you can to ensure that your popup is not overly distracting.
For example, instead of having your popup launch within the first few minutes that a visitor has landed on your site, set it to only appear upon exit.
Part 2: Be The King Of Content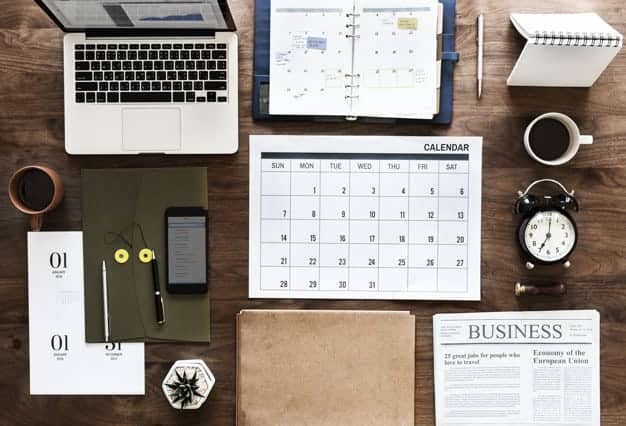 Know Thy Customers
Give thorough consideration about who your target customers are, and make a list of customer personas. Ask yourself some of these questions:
Who could be your potential customers? What are their backgrounds?
What are their problems or intent? How are you able to help them?
What could their objections to your solutions be?
What are other common questions that visitors have when they visit your physical business location or website?
Remember to also think about your business goals. You will need to guide website visitors to content that fulfils your business intents, whether it converts your website visitors into purchasers of your product/service, to join your email list, or to contact you.
What are the facts that they need to be aware of, to consider their options?
What are your products/services' differentiator and selling points?
How will you convince them that you should be their chosen product/service provider? Testimonials?
Have you provided a call-to-action?
Refer to these personas while you develop ideas for content creation.
Create Content With Both Thy Mind And Thy Heart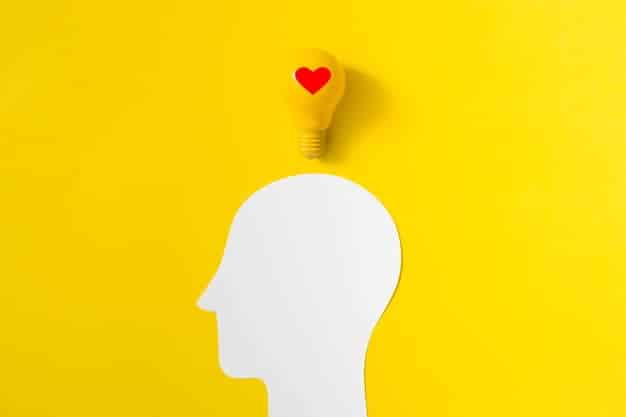 When preparing content, we would advise you to write first 'with the heart' before implementing SEO into your work.
Whether the content is helpful and valuable is not entirely judged by you. Rather, it is your potential customers that determine what is constructive, thus the need to create a buyer personas study (as mentioned in the previous point) as a guide to help you with content creation.
Write something that people will care about. Having a lot of content on your website is good, but ensure that they provide helpful information for your site visitors. The quality of content will dictate the viewership and dwell time on your website.
While valuable information gets the attention of your site visitors, using different types of content, such as tutorial videos, will keep them on your site for longer.
Below are different types of content formats that Google will be looking out for:
1. Authoritative In-depth topic writing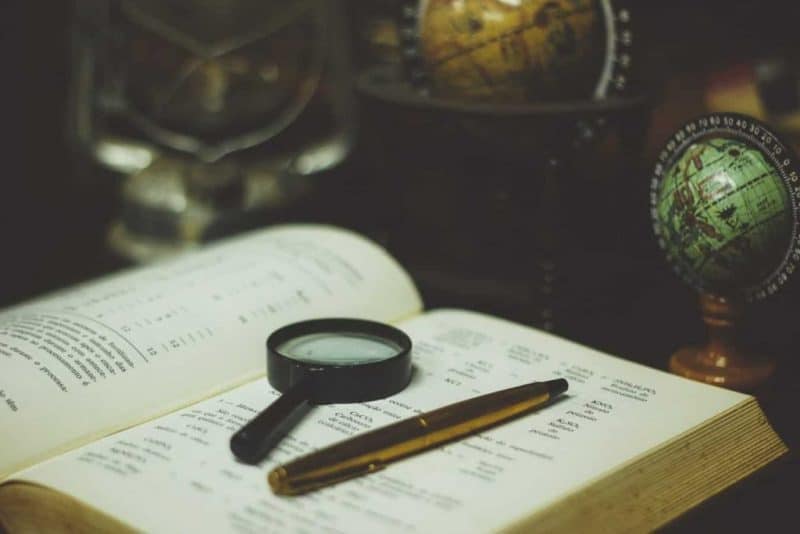 Google now favours articles covering topics so thorough that searchers will only need to learn all they need from just one page (think of it as like a one-stop-buy-all store).
These authoritative articles usually take the form of Ultimate Guides and Long-Form Blog Posts of at least 2,000 words, which consists of in-depth examinations of a topic. This provides readers with facts for a strong understanding of the matter, including solutions, reviews, etc. You can look at Thinking Notes' What is SEO Ultimate Guide.
Such posts, when written well, help the website attract more visitors and garner positive impressions of your business, making it easier to establish itself as an industry leader.
2. Infographics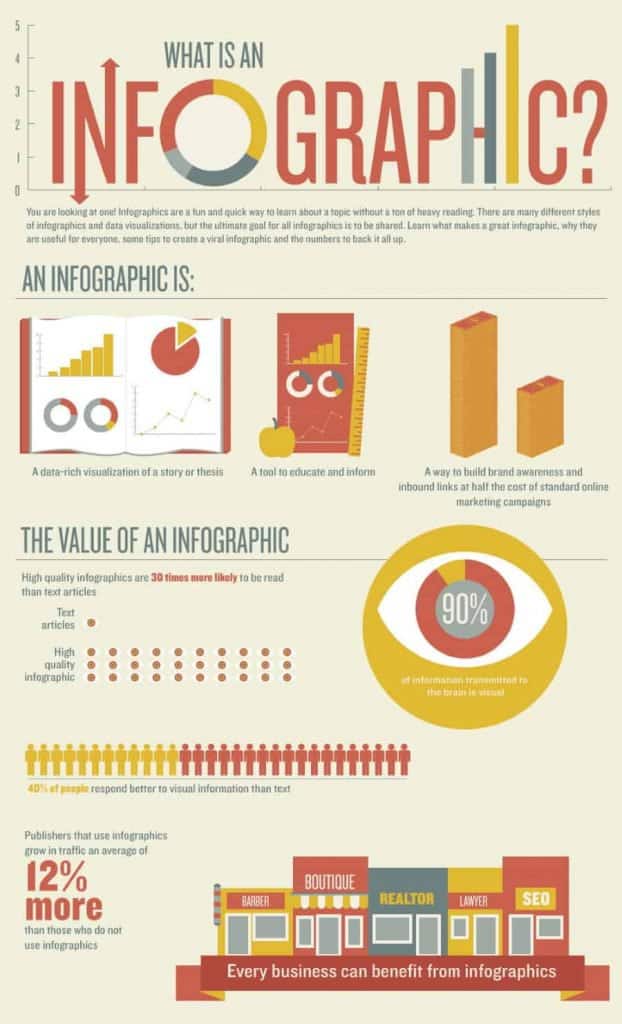 3. Videos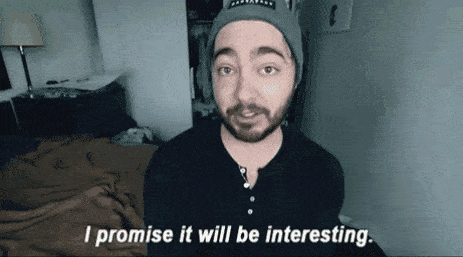 Using videos and moving images such as GIFs makes content more engaging. Videos also allow you to share your messages quicker with your visitors.
Keep the duration of your videos short, of no longer than four minutes. This would be just about enough time before viewers get bored, yet long enough for RankBrain to think that your visitors are satisfied with your page!
Saying that, make sure your video is of quality information and not just fluff.
Target the Right Keywords
Keywords used for your titles and metadata descriptions make promises about what your content is going to be about.
While thinking of an attention-captivating title for your content, make sure that it delivers the information that has been promised.
Failing to do so will lead to visitors hitting the back button and never returning to your site in search of more information, product, or service. This will lead to lowered dwell time.
Make Content Easy To Read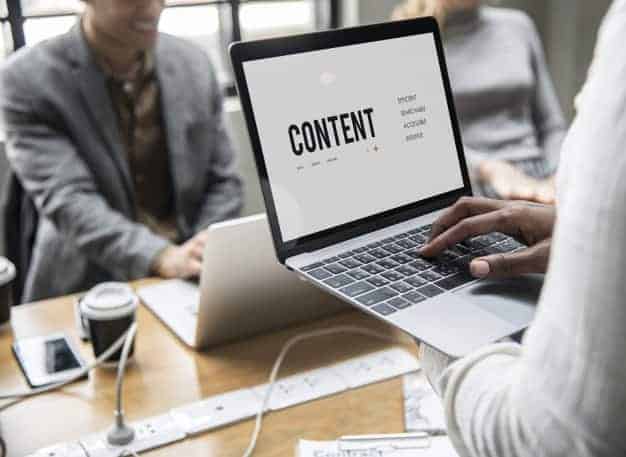 No one likes to virtually bash through walls of texts that is taxing to both their eyes and mind. Ease your visitors' reading experience by breaking up large passages using:
Comfortable Font Style and Size

Based on a study on software usability, the most legible fonts were Arial, Courier, and Verdana
Easiest online reading: Arial 12-point size and larger
Mostly older readers: at least a 14-point font
Prefer smaller font: Verdana, at the 10-pt size.


Bullet Points

Presenting information using bullet points encourages scanning readers to quickly go through the important details of your written content.Keep your bullet points symmetrical if possible; meaning, one line each, or two lines each, etc.
It's easier on the eyes and therefore easier on the reader. This current set of pointers aren't exactly the best example (yikes!) but yes, try to keep your bullet points as symmetrical as possible for the best reading experience.


Clear Headlines

Make them bolded. Use a larger font size. Underline them when necessary to avoid confusion from URLs. Clear headlines also refer to the accurate use of headlines to communicate what your content is about.
Being unable to deliver what your headlines promise is disastrous for your click-through rate. Remember: RankBrain takes note of visitors' interaction with search results and sites.


No More Than 20 Words In A Sentence

Short Paragraphs

Your English Teacher probably won't like what we are about to say — Include short paragraphs for easier reading and prompts, even if it means to be only one sentence.Our favorite mantra: "One Idea, One Para".


Images

Another way to break large passages of words is to add images to the written content. If you're unsure about how many to include, we recommend to use one image for every sub-header within your content.
But feel free to include images as and when you think it's necessary for your readers to have a better idea of your message.
Keeping Your Content Up To Date
Have you ever wanted to find information for help that is time-sensitive?
Just two days earlier (18th August 2019), we had made a search on Google for the best truffle oil fries in Singapore and immediately hit the second top link that returned.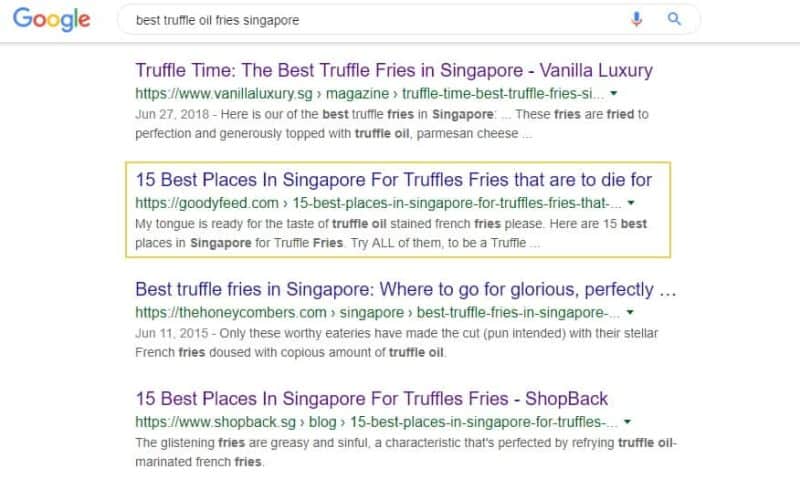 Unfortunately, we scrolled through the site for no more than 10 seconds and exited.
Why? Because we came across more than one of the recommendations that had ceased operation. The distrust for that write-up grew in me..
We constantly try to create new content, forgetting to keep the current library of content up-to-date — leading to the premature exiting of your website, and damaged dwell time stats.
Avoid this by regularly going through all your content to check for outdated information. If your content can be easily edited, simply make those changes. However, if it is totally out of line with what your company is promoting or trying to establish, consider removing the content entirely.
Internal Links to Direct Visitors' Attention Within Your Site
If your website contains a lot of good quality articles related to your industry, congratulations! However, with a wealth of content to share, good articles (and even evergreen articles) could be lost under the e-mountain of content where it is too deep for visitors to find. To encourage your visitors to stick around longer, provide them with 'directions' and a reason to maneuver within your site.
Below are some ways you can do this:
Categorize content based on relevance and present them on your website in a way that is easy for visitors to find. Thinking Notes uses a sidebar widget.
Bring out the important articles, such as your ultra-guides, and pin them to a 'recommended reading' section so that they will always be visible to your readers.
Embed Links within the text and visual contents of important pages such as your homepage. Think of your homepage as a receptionist of a brick-and-mortar business. Let your homepage, direct visitors where they want to go, with embedded links and an organized and intuitive navigation bar.



Include links to suggested content for further reading at the end of an article.



Make good use of your site's footer space (the section at the bottom of your site that appears on every page) by including navigation links for commonly searched information.


We hope that this guide from Thinking Notes will help you optimize your site's dwell time stats, give the right signals to RankBrain, and successfully climb the ranks of Google's search results. Feel free to drop them a message if you have more questions on this.
If you like what you've read, follow them on Facebook for updates of more content that gears savvy entrepreneurs like yourself up for SEO success!
Note: This article was first published on Thinking Notes' website on 27th August 2019.
Explore More Content