NVPC's Corporate Giving Guide Shares How Companies Can Start Giving
Fulfilling your corporate social responsibility need not take up much time and resources from your company. NVPC's corporate giving guide breaks down the process for you to start giving.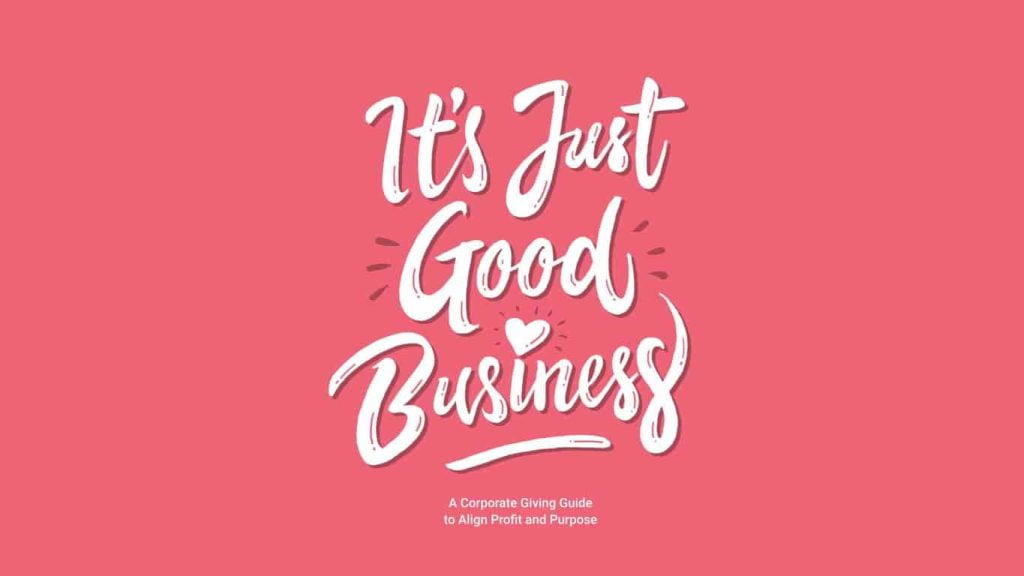 The National Volunteer & Philanthropy Centre (NVPC) launched a corporate giving guide, It's Just Good Business: A Corporate Giving Guide to Align Profit and Purpose, to help businesses get into the groove of giving back to society.
In a 2017 survey, NVPC found that more than half of the companies in Singapore are already giving and 31 per cent intends to start. To lower the hurdle of corporate volunteerism and philanthropy, NVPC breaks down the process into four concrete steps: Define, Plan, Do, Review.
Below is an excerpt from their guide, talking about how companies can plan to give.
1. Crowdsource Ideas from Colleagues
Stuck for giving ideas? Do a snap poll on causes of interest with SurveyMonkey, Yammer, or even Whatsapp group chats. It could be fun to do it the old-school way too. Semiconductor firm Infineon Technologies placed posters around its company premises with selected causes and allowed employees to vote by placing stickers. This is also a great way to raise awareness for the causes.
TIP: Use the online portal Giving.sg to search for suitable charities. You can filter by causes and, for volunteerism activities, by distance and skills required.
2. Show Colleagues That Giving can be Integrated into Business
Persuade them that corporate giving benefits their team's objectives and won't take up additional resources. Selena Chong, SingPost's Vice President of Corporate Sustainability introduced a staff CSR policy that encourages divisions to organise team-bonding activities that also had a give-back component. She reached out to the operations team to provide dementia awareness training for the postmen and also to trial house visits to befriend elderly while they are on their delivery rounds. This didn't require extra manpower or logistics.
3. Turn 'Hi-Pos'* into Giving Champions
If your company has a talent development programme (like a management trainee scheme), send your rising stars for NVPC's Company of Good Fellowship. The Fellowship aims to empower a community of corporate leaders who will catalyse change in Singapore's corporate giving ecosystem. Participants learn how to harness untapped opportunities for businesses in the community, network with like-minded corporate leaders, and learn from senior leaders across business, governments and civil society on doing good. To date, it has groomed 72 professionals who have conceptualised 54 projects to benefit the community.
*High-Potential Staff
4. Reward Employees for Their Giving Contributions
Imagine being rewarded for doing good! Employee appraisals at Greenpac include a 20 per cent component for CSR and "going the extra mile" – a great way to recognise good things staff do outside of work. This incentivises employees to participate in Greenpac's voluntary programmes.
5. Have Flexible Time-Off To Give
Employees of Salesforce Singapore are entitled to 7 days of paid volunteer leave, which they can use flexibly in blocks of hours and on activities of their choice. In 2016, all employees made use of their volunteer leave and clocked more than 14,000 volunteer hours.
Wish to give but have no idea how to start? Download a copy of the guide here.
Featured image by NVPC.
Explore More Content