10 Best Tax Advisor in Singapore So It Doesn't Feel Taxing [2023]
Take your tax filing matters in hand first! Get the help you need with this list of the 10 best tax advisor in Singapore.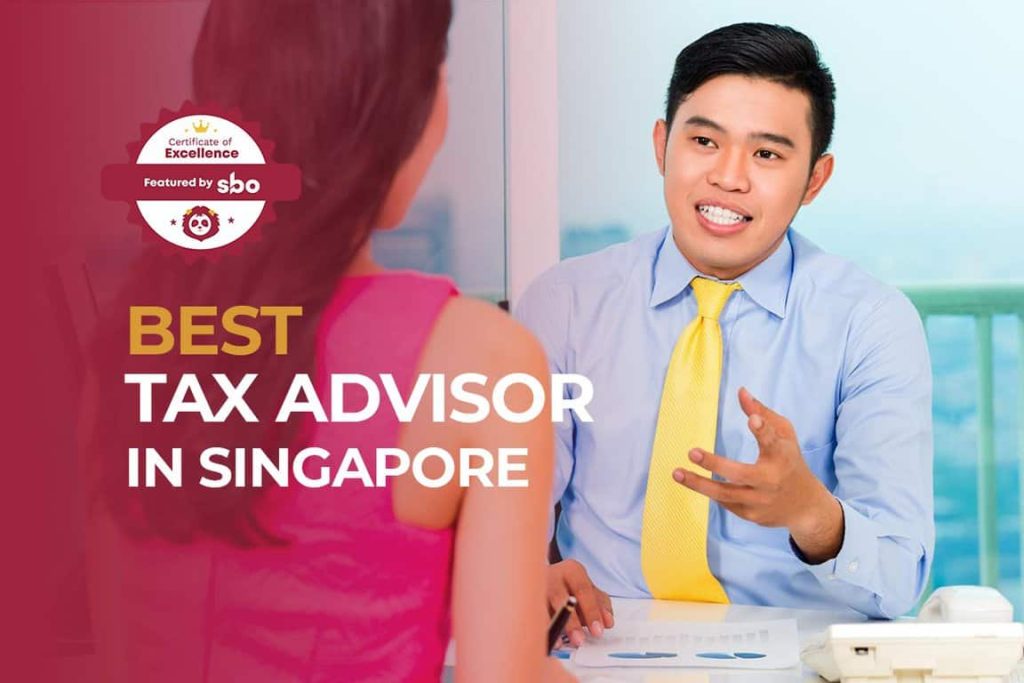 Trying to set up a business in Singapore?
A tax advisor can be incredibly helpful to get you started. Tax advisors are usually financial experts who offer advice on the different methods to reduce tax liabilities while keeping in line with the stipulated laws and regulations.
They also supply you with the key information you need regarding local taxation requirements, like preparing tax returns. Another instance of finding a tax advisor is when you're thinking of changing your current advisor because of certain reasons.
Whatever your objective may be, these 10 best tax advisor in Singapore can be the professionals you need to help with your business operations!
1. GSTax Consultancy Pte Ltd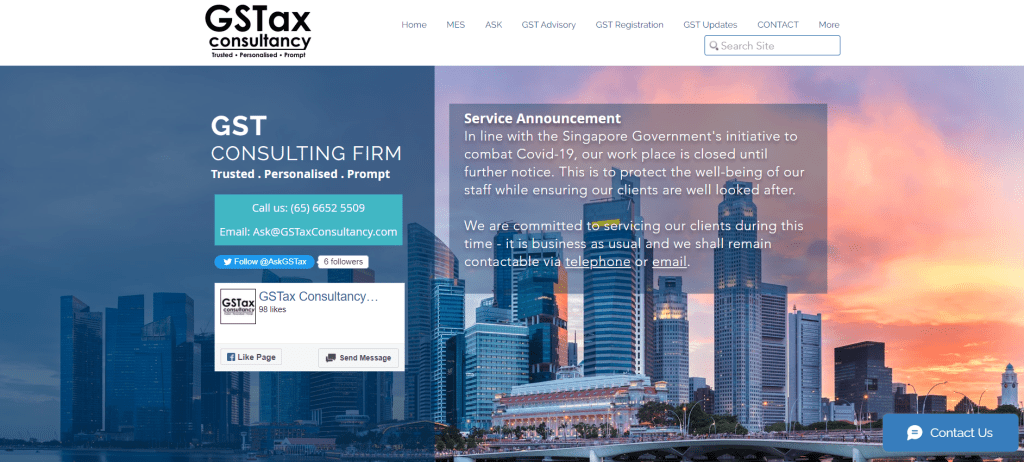 GSTax Consultancy is a professional tax consulting company that specialises in the Singapore Goods and Services Tax (GST). Its staff are certified tax advisors and experts who are registered with the Singapore Chartered Tax Professionals (SCTP).
As one of the first companies established to focus solely on GST, it was founded to bridge the gap between inexperienced businesses and experienced tax consultants with deep knowledge and insight.
The company provides a complete suite of GST services running through the entire business cycle. It offers customised solutions for its customers.
2. 3E Accounting Pte Ltd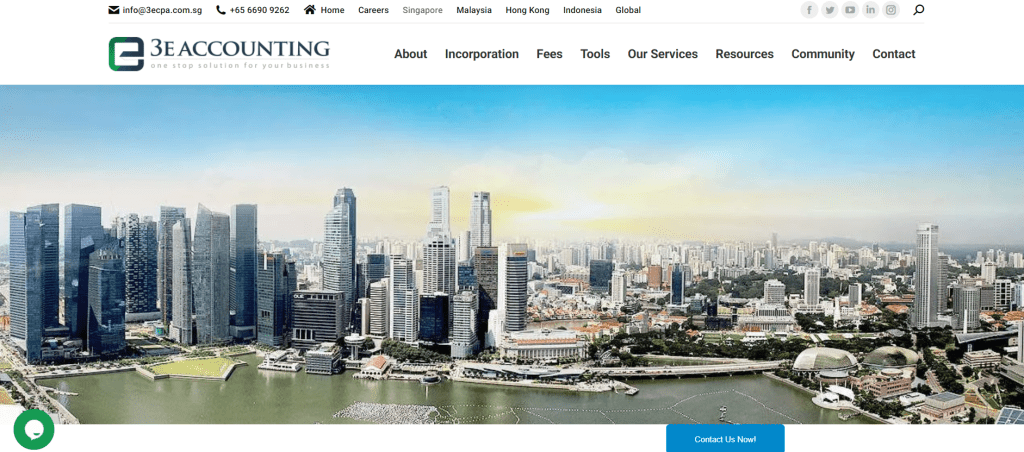 3E Accounting is a corporate service provider and a leading solution for companies who need support in these areas:
Accounting
Taxation
Legal
Marketing
Clerical
This Singapore-based company offers these services to start-ups and SMEs, with a team of highly accredited and experienced professionals. It has also received a number of certifications and distinguished awards that are a testament to its abilities.
It has a full suite of services to address all business aspects and is fully committed to serving you and your business for continuity in Singapore.
3. Jed Tax Consulting Pte Ltd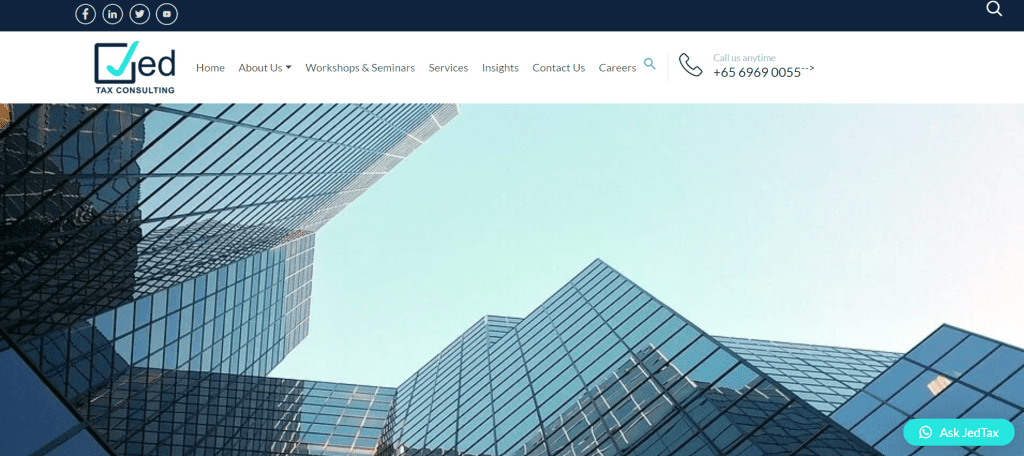 Jed Tax Consulting is a reputable GST consulting company in Singapore that specialises in GST.
It is supported by its team of certified tax professionals who have a wealth of experience in IRAS and the Big 4 accounting giants. It collaborates with the CPA and law firms to provide expert advice on customers' complicated GST concerns, as well as offer training in house.
Jed Tax uses creative methods to solve your problems and build better societies. Armed with in-depth knowledge and experience, it helps you to deal with a variety of indirect GST aspects.
Jed Tax helps in these areas:
Providing sound advice on the newest tax developments and the corresponding business impacts
Assisting in understanding tax implications to enable compliance
Coming up with processes and controls to reduce risks on non-compliance
Delivering cost savings and improved cashflow using relevant relief schemes
4. EBOS Cloud Accountants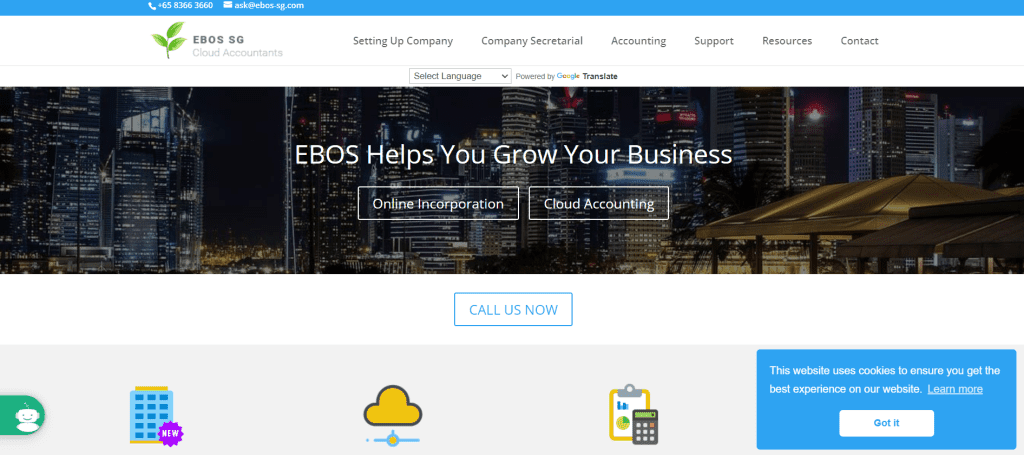 EBOS is one of the few businesses that have been designated as the certified advisor to 4 cloud accounting softwares:
Xero
Dashbod
Enterpryze
Financio
It provides cloud software in these areas:
Together, they enable you to streamline comprehensive transaction data to provide increased efficiency, control and precision throughout the entire business journey.
EBOS helps businesses maintain cost control, helps employees maintain optimal cashflow, and manages cost accounting and payments effectively. It conducts corporate tax planning and GST services for businesses to meet local regulations and obligations.
5. J Accounting Pte. Ltd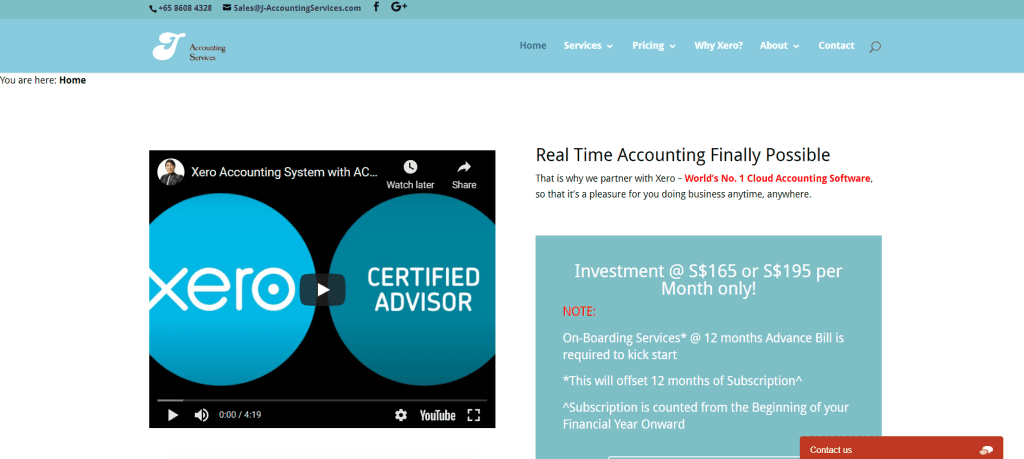 J Accounting is a modern technology-savvy cloud accountant and advisor. It partners with Xero, the world's leading cloud accounting software, to help you achieve real-time accounting.
The team comprises members who are accredited with the different boards in Singapore, like the Institute of Singapore Chartered Accountants (ISCA) and the Association of Chartered Certified Accountants (ACCA). Together, they hold more than 2 decades of experience in the industry.
It also has strong relationships with key banking corporations in Singapore, including DBS and UOB.
J Accounting provides taxation services for local businesses and individuals, including PIC redemption and claims. It also GST preparation, submission and reporting.
6. SOAS Pte. Ltd.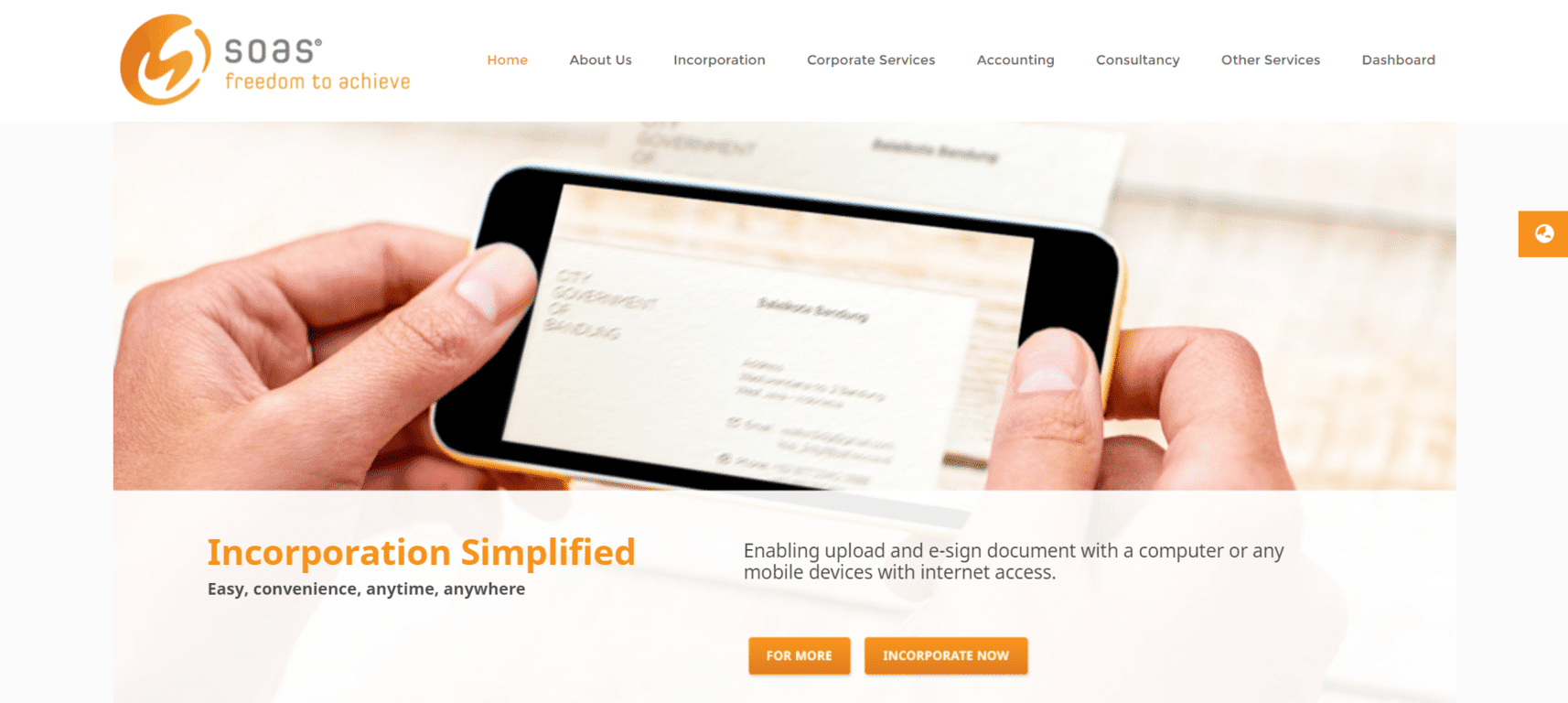 SOAS is a leading accounting company with over a decade of experience.
Over the years, it has widened its range of services to include consultancy and advisory assistance in these areas:
Tax
Fintech and payments
Corporates
Contract drafting
Trade sales
Merger and acquisitions
Offshore trading
Product import regulations and registration
Digitisation
It has GST and tax submissions services, offering regulatory compliance assistance to businesses. The aim in mind is to meet compliance standards, timely submission of GST, and corporate tax returns to IRAS.
7. KJ Advisory Pte Ltd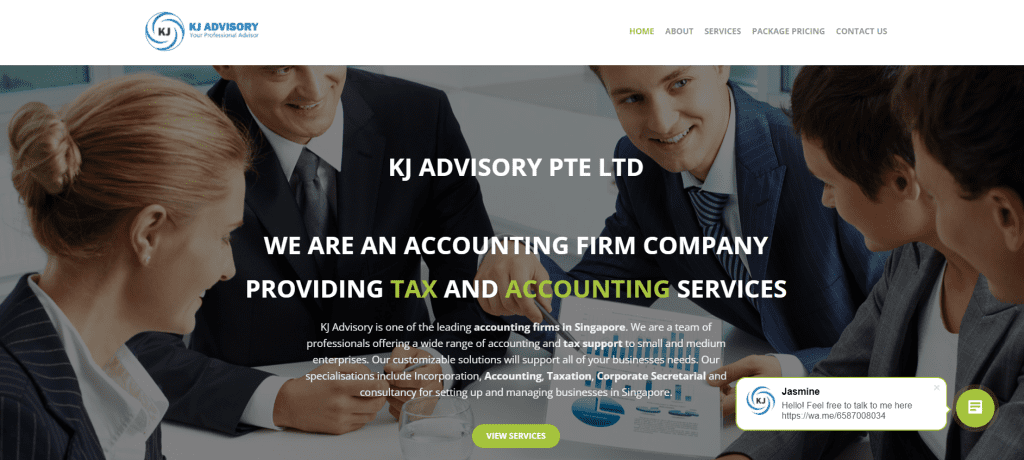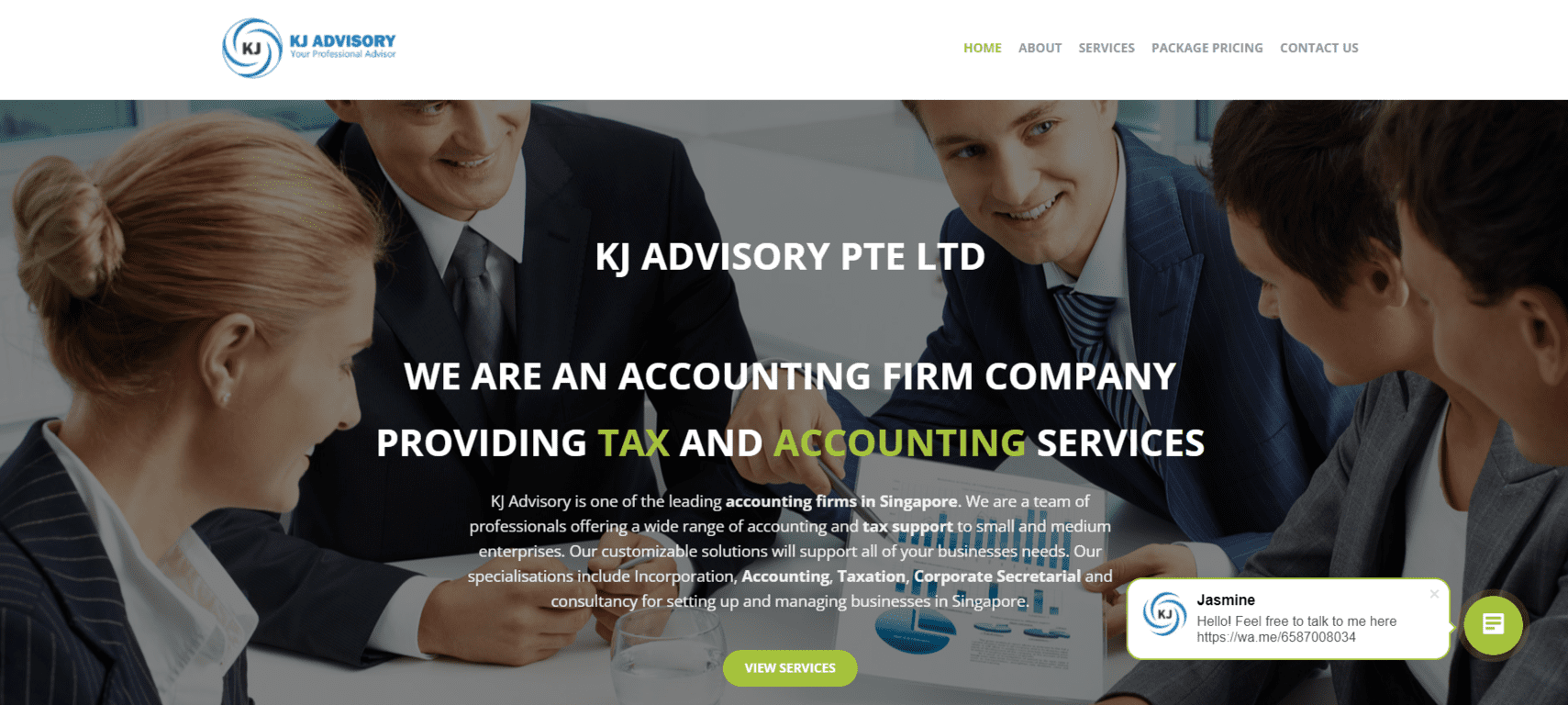 KJ Advisory is an accounting business that focuses on tax and accounting services in Singapore.
It consists of a team of experts who come together to provide an extensive range of accounting and tax support to SMEs. The personalised solutions it offers are designed to meet and fulfil your business requirements.
Its specialisations include:
Taxation
Accounting
Incorporation consultancy
Secreterial services
Its wide customer base is formed mainly by word-of-mouth marketing, which attests to its professionalism and reliability. If you need more than just a tax advisory, you can consider signing up for one of the many packages available!
8. Precursor Assurance PAC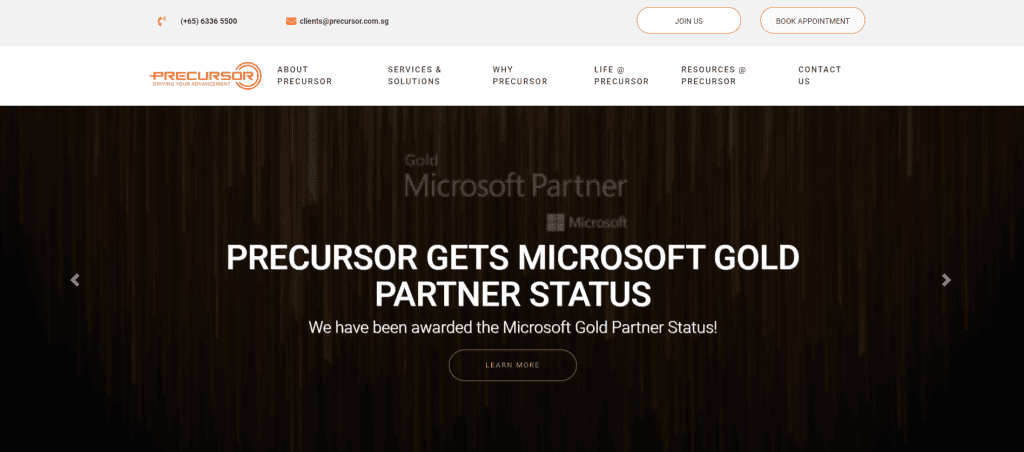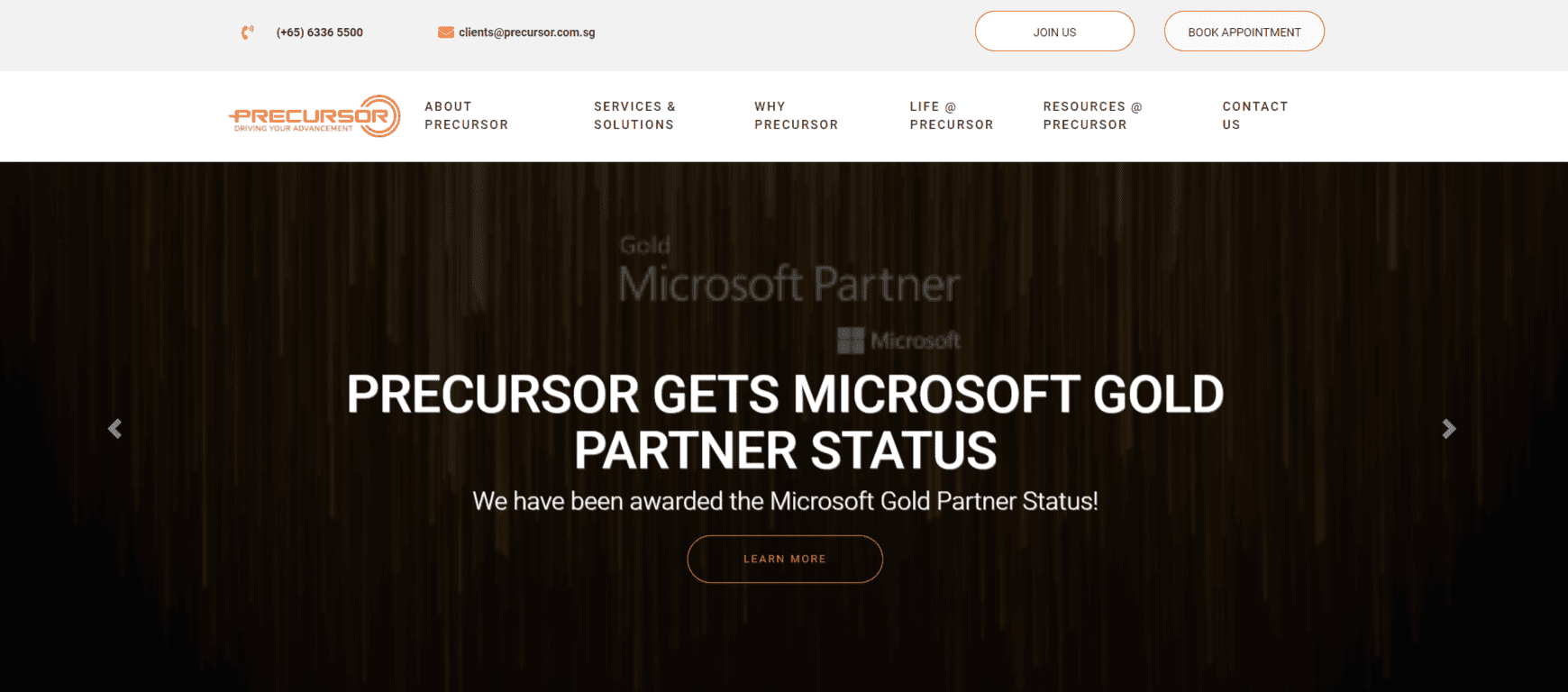 Precursor is an adept firm that provides a vast range of corporate and advisory solutions and services.
Using in-depth expertise and a robust network, its mission to transform its solutions to discover untapped growth opportunities remains constant. It is one of Singapore's leading 25 accounting firms and it continues to help many customers.
Precursor's tax compliance and advisory services also include active engagement for its customers. It is skilled in these taxation aspects:
Corporate tax
Individual income tax
GST
9. SMATS Group Singapore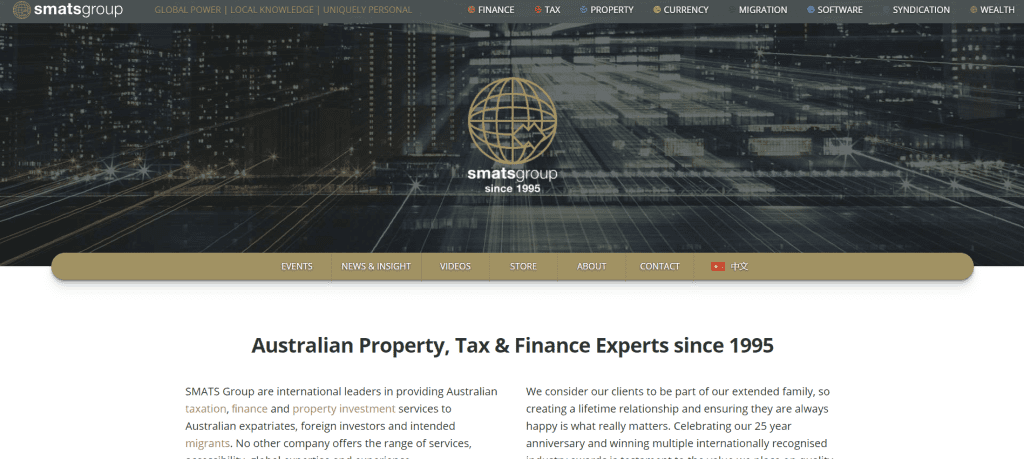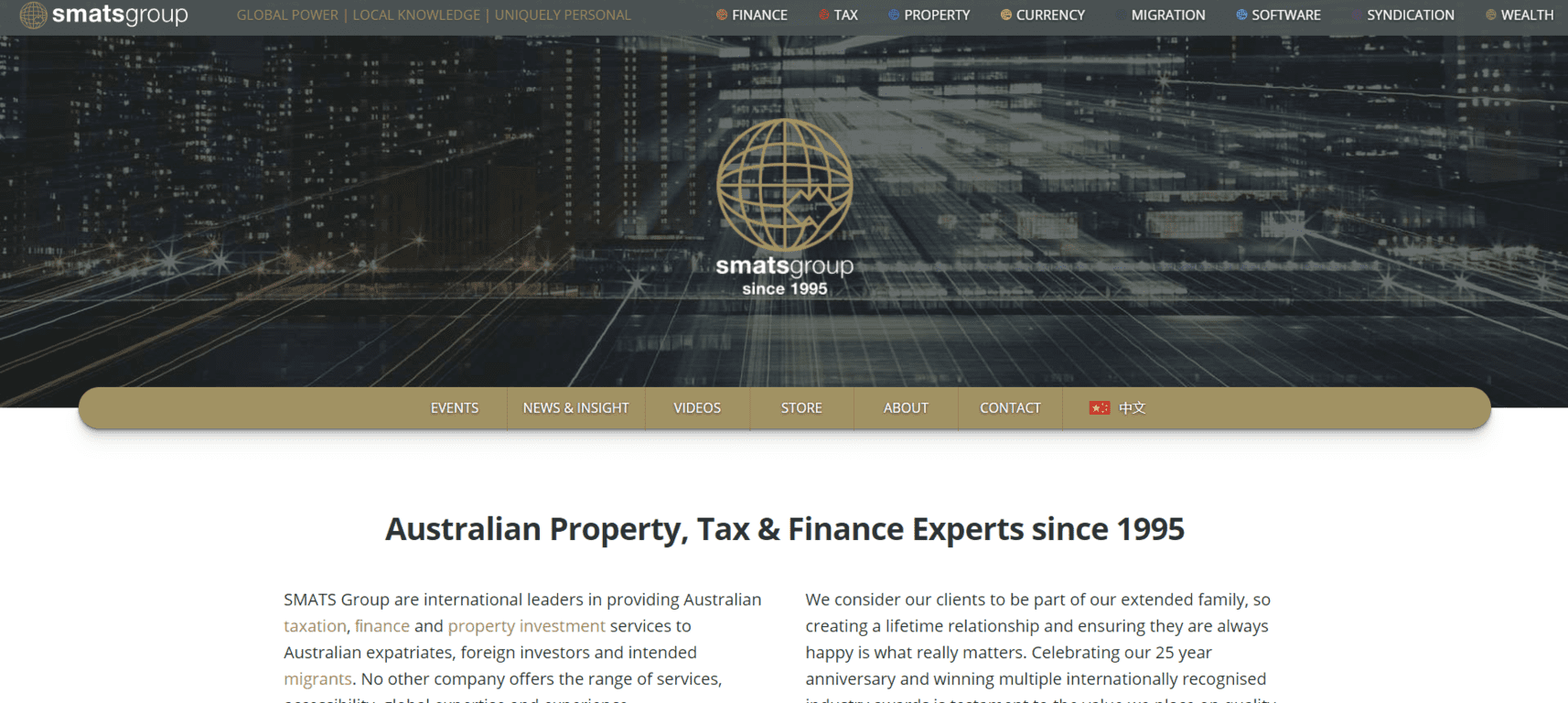 SMATS Group is an international leader in offering Australian taxation, finance, and property investment services to Australian expatriates, migrants and foreign investors.
It thinks of its customers as part of their family, which means that they value lifelong relationships and making their clients happy. The esteemed awards they have received over their 25 years in service are proof of that.
SMATS Group is connected to Australians in many countries worldwide:
Singapore
Dubai
China
The UK
Hong Kong
The USA
Australia
10. I & R Business Consultancy Services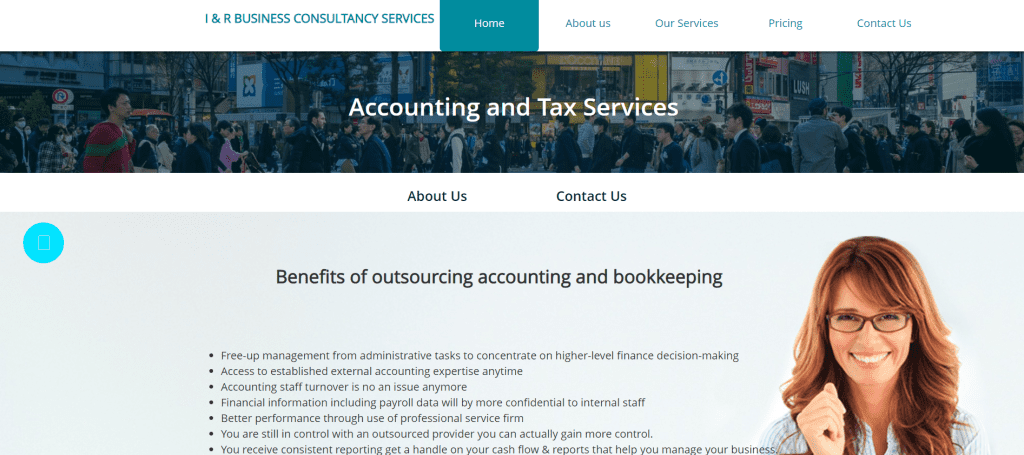 I & R Business Consultancy is an accounting business that's supported by a group of committed professionals.
It holds over 2 decades of experience in multiple areas, using its knowledge and experience to help customers make their businesses operate with greater proficiency and productivity.
Its prices are flexible and affordable in order to meet the needs of small Singaporean businesses and SMEs.
The company also provides a number of taxation-related services that are meant to help your business perform timely reporting while minimising liabilities.
Conclusion
Do you have any reviews and comments to share regarding our choices for the best tax advisor in Singapore?
While SBO is committed to supporting our local businesses, we welcome any feedback and anonymous sharing regarding your experience with tax advisor in Singapore.
We hope that this guide will be useful in helping you to make an informed decision when it comes to finding the best tax advisor in Singapore.
Explore More Content