10 Best Syariah Lawyers in Singapore Because Everyone Deserves Good Counsel [2023]
Give yourself legal relief with the best Syariah lawyers in Singapore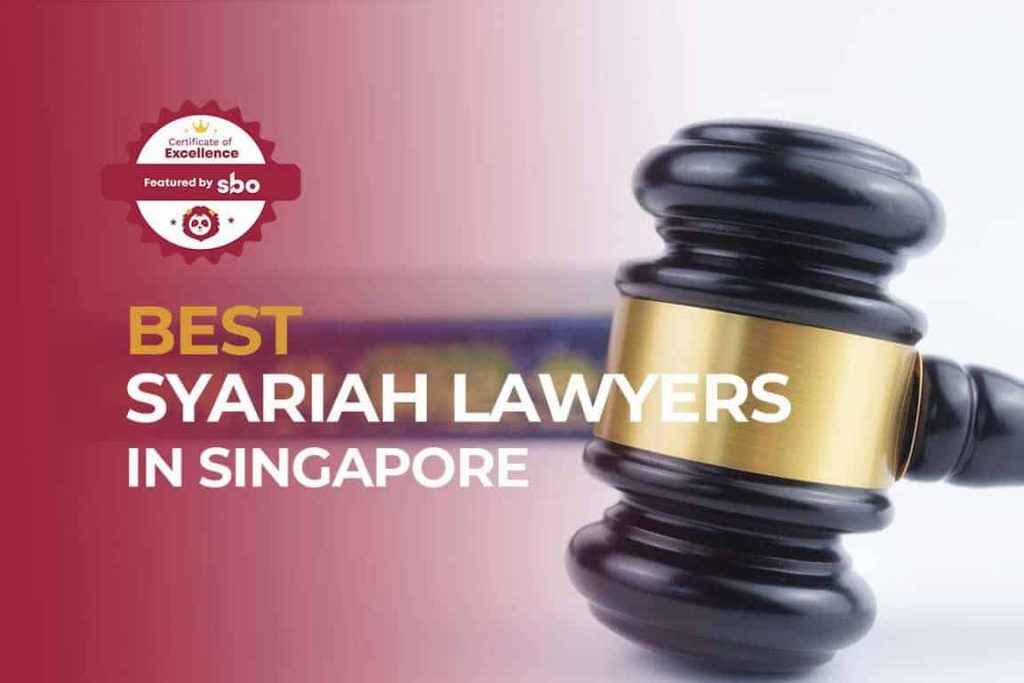 In a secular state like Singapore, balancing your civil and religious needs can be tricky.
When it comes to Syariah Law in particular, the stress of dealing with highly personal, sensitive matters is not helped by the difficulties of sourcing for a lawyer with the relevant expertise.
Here we attempt to lighten your load through a compilation of firms with the best Syariah lawyers in Singapore.
1. Syariah Lawyer SG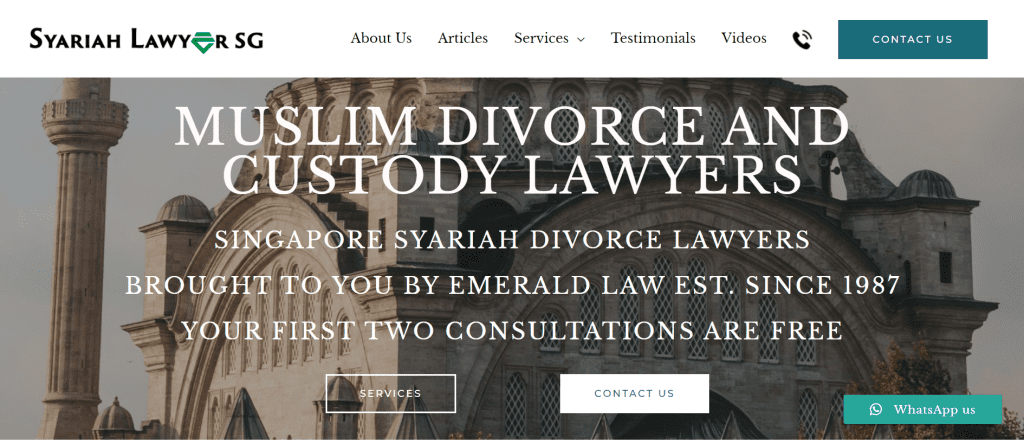 Given the confusion involved when it comes to dealing with legal matters for the first time, this firm's provision of two free initial consultations makes them a natural choice to help you gain your bearings.
With their extensive experience in Syariah Law which goes beyond three decades, you can be assured that you will be in good hands.
2. Mahmood Gaznavi & Partners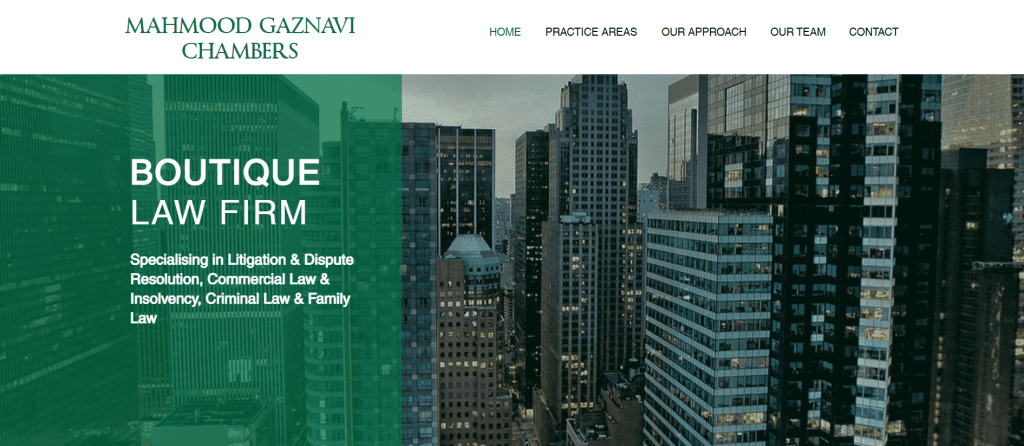 This boutique law firm provides no-frills services that relieve you of the burden of high financial costs so that you won't have to deal with more headache than necessary.
Its expertise in both Syariah Law and Civil Law means that you are guaranteed assistance of a holistic nature.
3. K&L Gates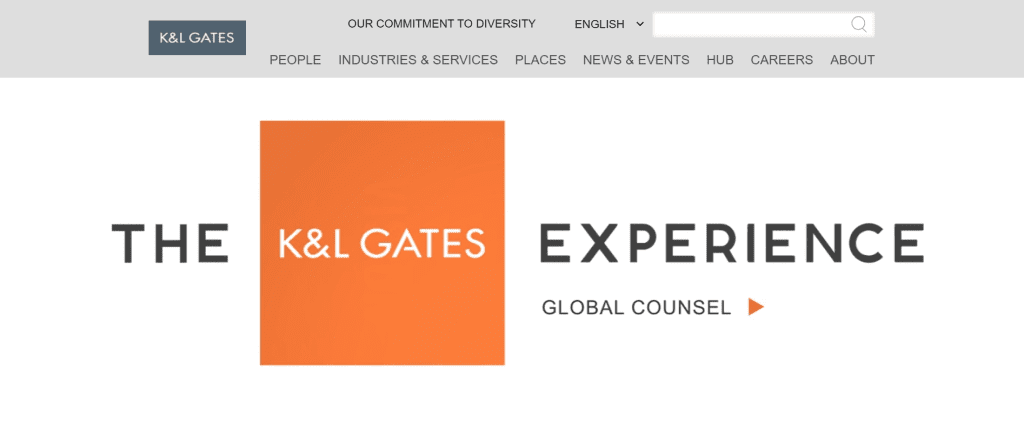 While most firms that provide Syariah Law services tend to mostly provide for the needs that come with divorce proceedings, this law firm also fills the gap of assisting clients with equally important issues such as adoption matters.
Its close consultation structure for pricing matters also means that you get arrangements that best suit your needs.
4. R.W. Law Practice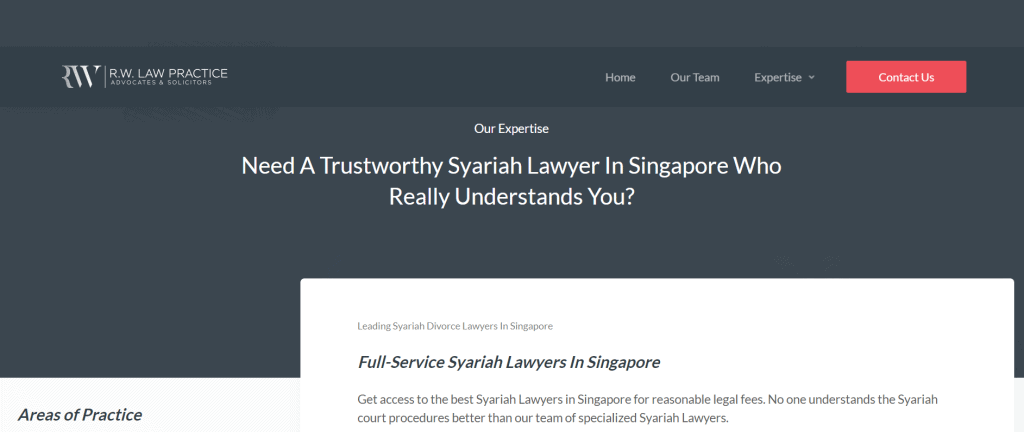 The death of a loved one is often a highly traumatic event that tests the strength of familial ties. Ease your distress in such trying times with this law firm which settles inheritance in a comprehensive manner that you can be assured is Syariah-compliant.
5. MM Marican & Co.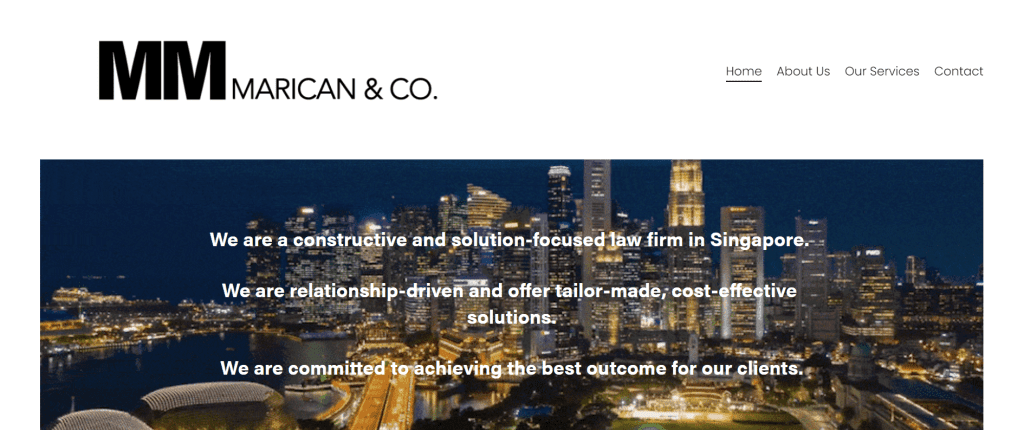 One of the big problems that Singaporean Muslims may face is manifesting Syariah rulings in real life after they have been decided.
This firm takes the problem away by also providing services that enforce such Syariah Law rulings in the Civil Court to ensure that your rights are upheld in more than just words.
6. Tan Rajah & Cheah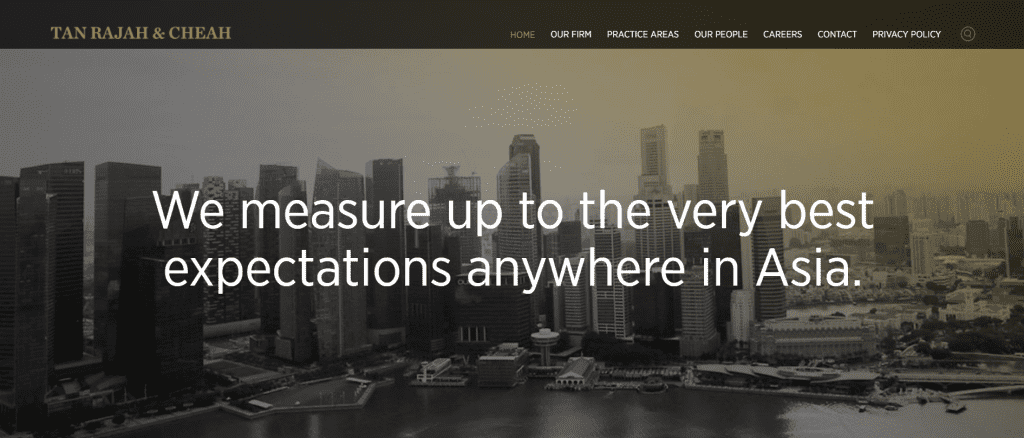 This law firm's provision of advice extends beyond maintenance and inheritance as it becomes applicable and instead helps clients to make decisions on such matters beforehand.
Their application of Syariah Law to matters pertaining to CPF further localizes this to the niche needs of Singaporean Muslims.
7. A A Khan Law Practice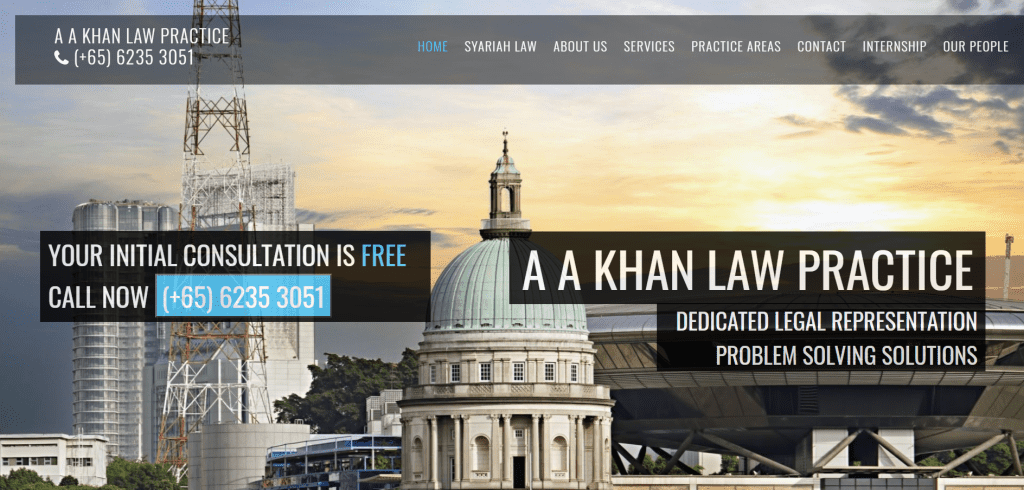 This law firm takes a holistic view on divorce proceedings by taken into account related events that occurred during, before and after the marriage to ensure that their clients' rights are upheld in as accurate a way as possible.
Their provision of an initial free consultation session also ensures that prospective clients know exactly what they're getting into with no strings attached.
8. I.R.B. Law LLP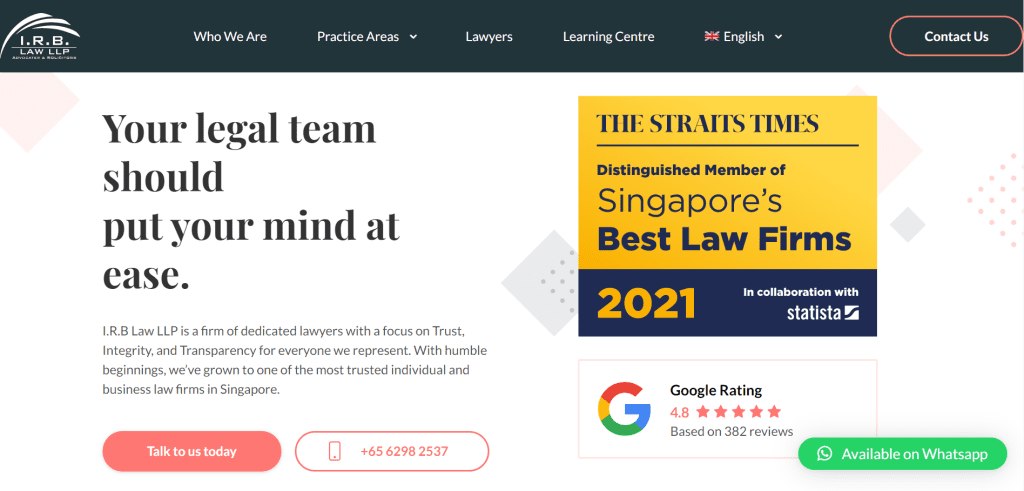 While the notion of Faraid is something highly familiar to the average Muslim, this firm also recognizes the importance of legally refining and enforcing less straightforward matters of inheritance such as Wasiat and Hibbah to prevent unnecessary conflict among inheritors.
9. A. W. Law LLC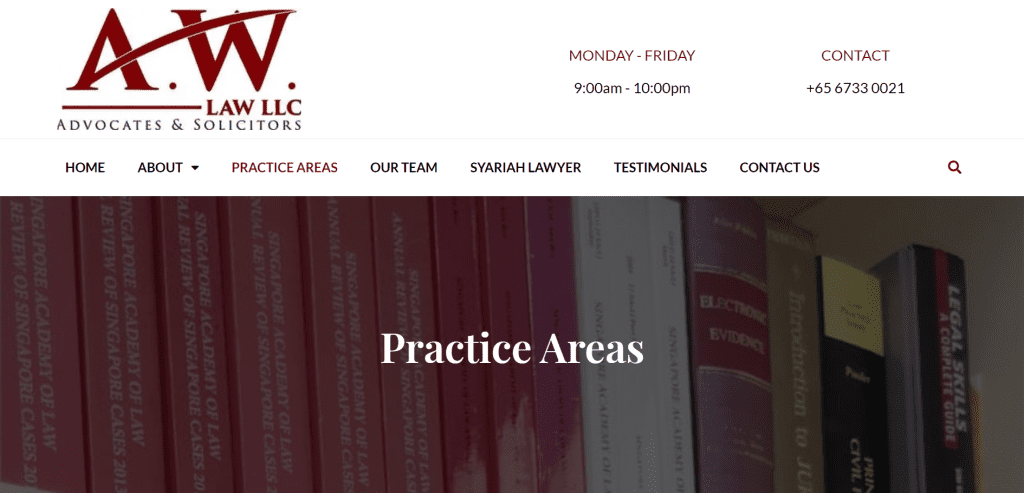 The last thing you need when you are going through the distress involved with legal proceedings is further antagonism from the people who are supposed to help you.
This law firm's warm and transparent approach not only fulfils your legal needs but also ensures that you do not feel alone during a trying period.
10. Abdul Rahman Law Corporation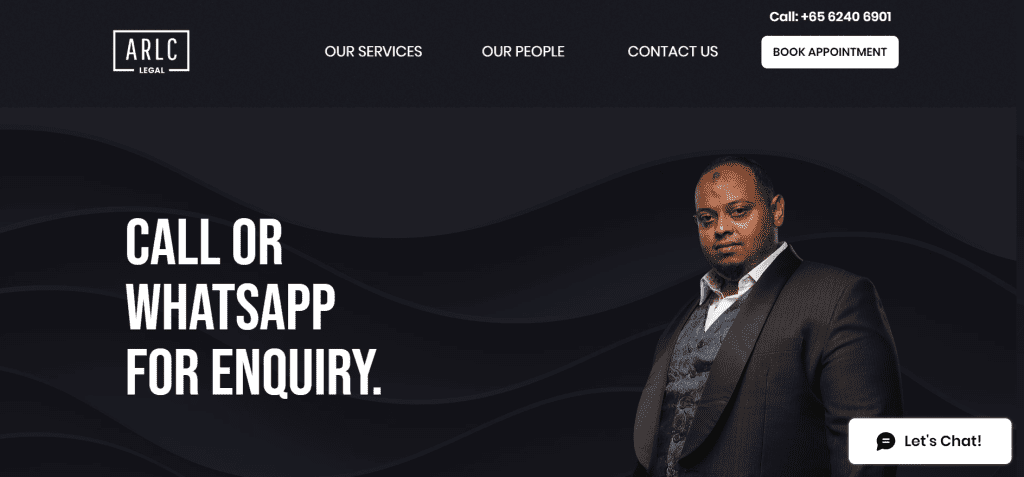 This firm recognizes that at its core Syariah Law is meant to fulfil the needs of the community, and therefore structures its services similarly.
Its range of services also, therefore, extends beyond family matters and caters to equally relevant issues such as Islamic Financing.
Conclusion
Do you have any reviews and comments to share regarding our choices for the best Syariah lawyers in Singapore?
While SBO is committed to supporting our local businesses, we welcome any feedback and anonymous sharing regarding your experience with the listed Syariah lawyers in Singapore.
We hope that this guide will be useful in helping you to make an informed decision when it comes to finding the best Syariah lawyers in Singapore.
Explore More Content