Posting a Job on LinkedIn? Take Note of the Fine Print
A business owner accidentally spent $100 over nine days, and we don't want you to pay for the same lesson.
HR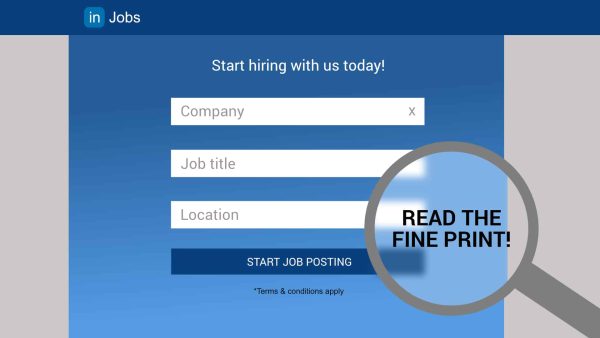 Our team at SBO.sg is committed to being a one-stop avenue to connect local businesses and consumers. We hope that our research efforts can help you save time and money by finding you the best deals without having to search around the vast world-wide-web.
It's hard to find talents in Singapore. After posting jobs on a few job listing sites, such as Indeed, JobsDB and Monster, it occurred to Aaron (not his real name; he asked for his identity to be kept confidential) that the world's largest professional network, LinkedIn, would be a good place to post jobs for free.
Boy, was it expensive.
1. There is no free option
Seems like social networks all come with a price tag these days, including LinkedIn. With so many free job listing portals around, Aaron assumed that it'll be the case for LinkedIn too. So he clicked through the fields and filled up the form then…
He's asked to pay.
Thinking that he had already put in the time to enter all the details, he decided to just go ahead with the payment.
We clicked around the job posting interface and found that there's indeed no free option. The job portal hinted at payment at the bottom of the homepage, but we doubt anyone is going to read all the way down before committing to the process of posting a job.
2. Get ready to cough out 30% more
A discreet, encircled question mark tells you that LinkedIn may charge you 30% more than the budget that you've set if there is potential for your job post to reach more candidates. But the message is only shown when you hover over it, so it's really easy to miss it.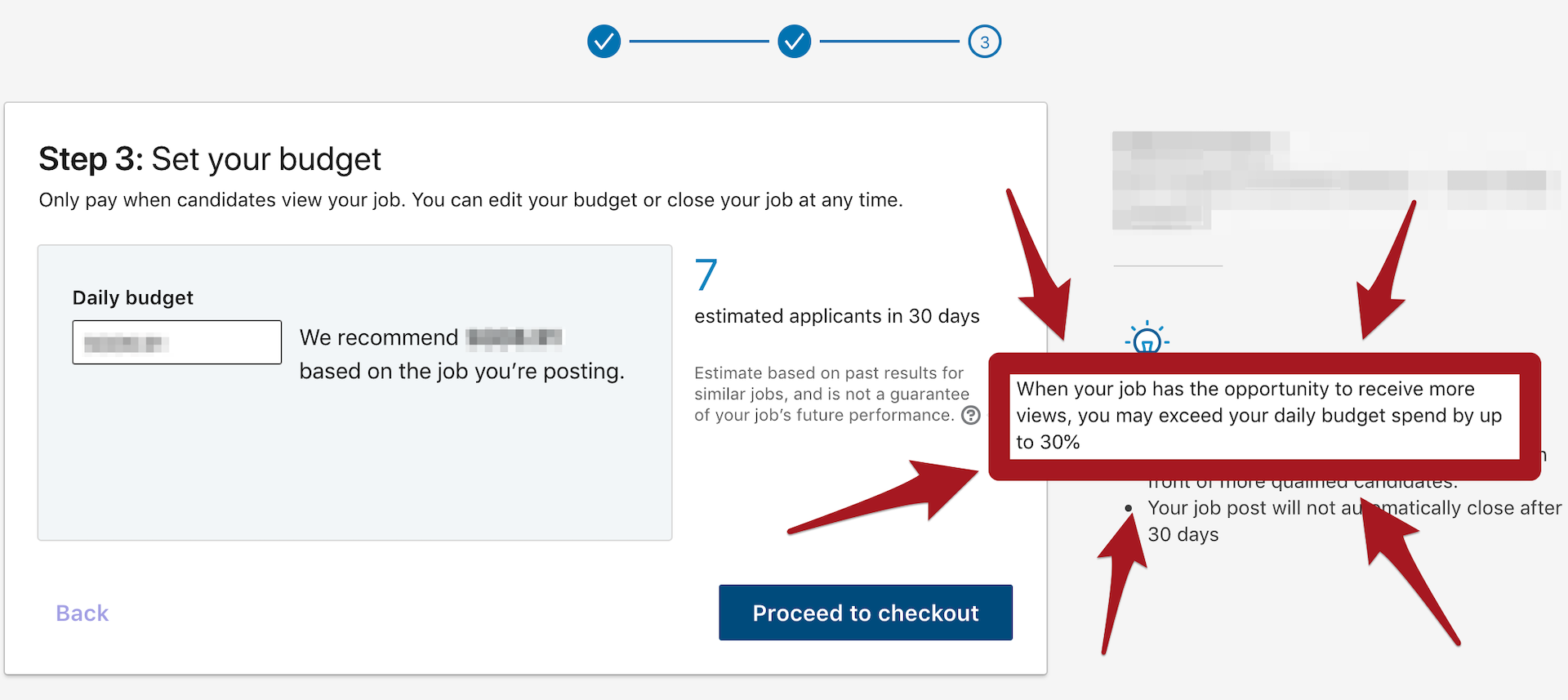 Even in the payment page, the message appears in the FAQ section below the payment form.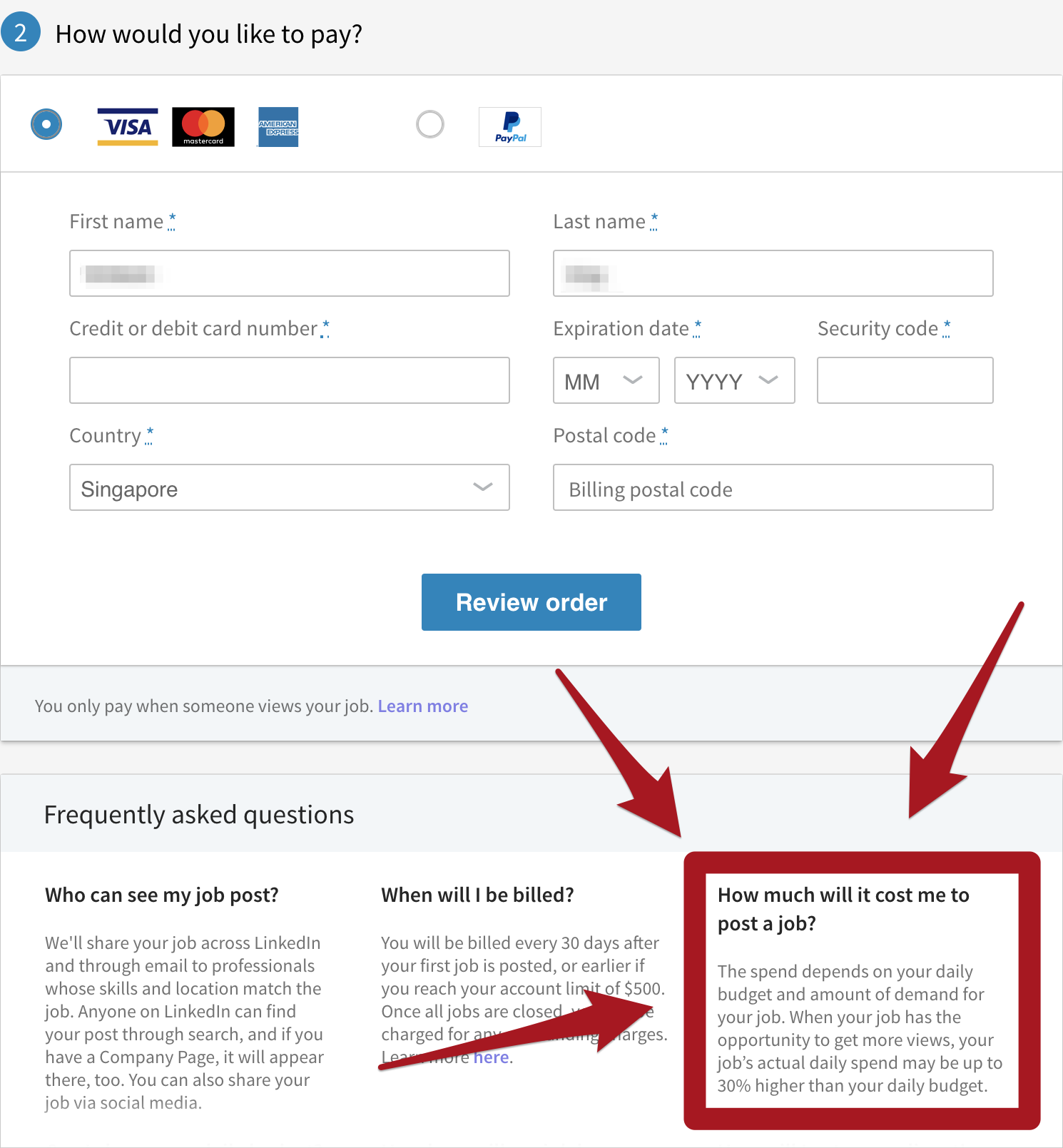 In Aaron's experience, he was charged the full 30% surcharge daily for his budget of $8
3. You'll continue to incur charges until you close the listing
At the point when LinkedIn asked for a budget, there's no option to set an end date. Aaron forgot to close the listing after getting some response from potential candidates. The listing went on for a few days before someone reminded him to close it.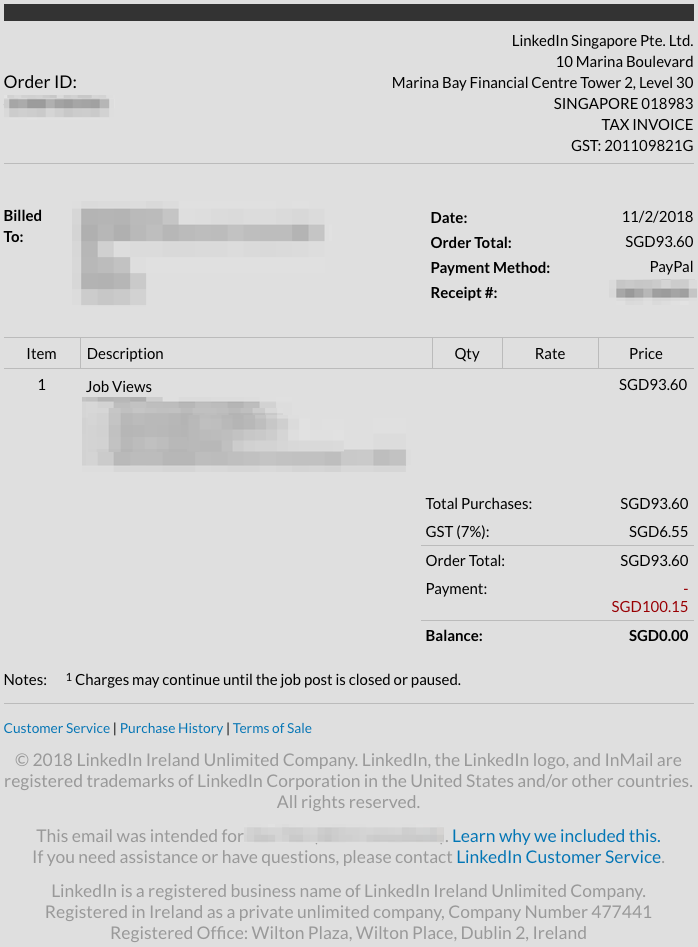 Spent on nothing
After spending $100.15 (with the full 30% surcharge and 7% GST), he got no applicants.
In the end, his hire came from Indeed.
>