10 Companies For the Best Website Design in Singapore [2021]
Find the best website design companies in Singapore to give your website design a much-needed revamp.
Business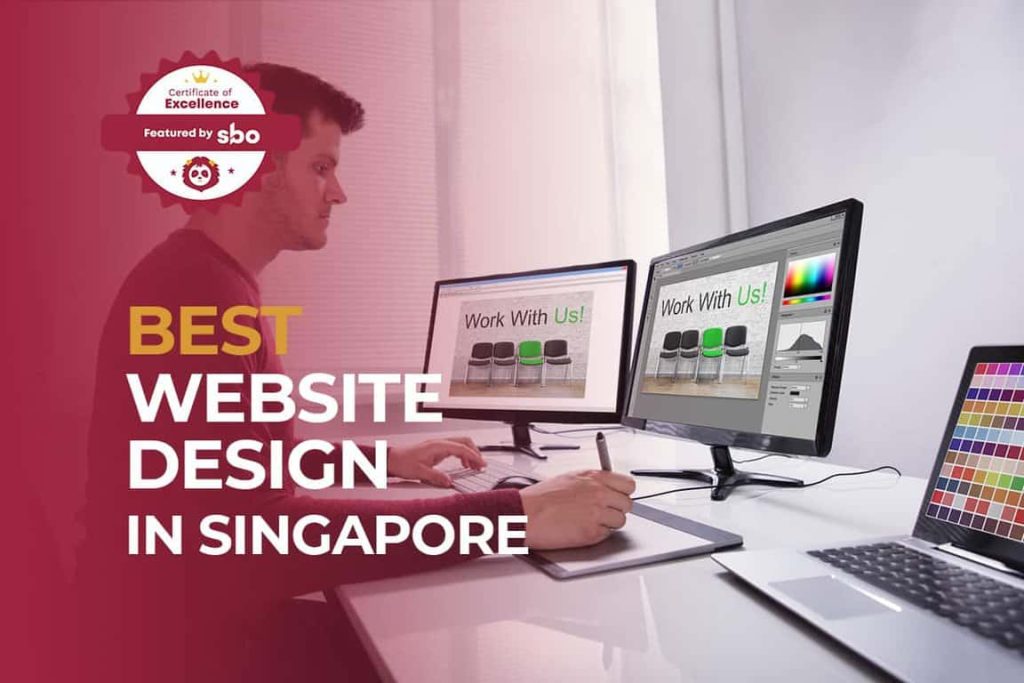 Our team at SBO.sg is committed to being a one-stop avenue to connect local businesses and consumers. We hope that our research efforts can help you save time and money by finding you the best deals without having to search around the vast world-wide-web.
Most business owners would have heard of the 15-second rule, which is the average amount of time spent by a user on a website. That's also how long how you have to capture the attention of a prospective lead. This is where website design services come in to make your site more user-friendly and aesthetically pleasing.
Keen to overhaul your website? In this article, we have gathered a list of the 10 companies for the best website design in Singapore.
1. Thinking Notes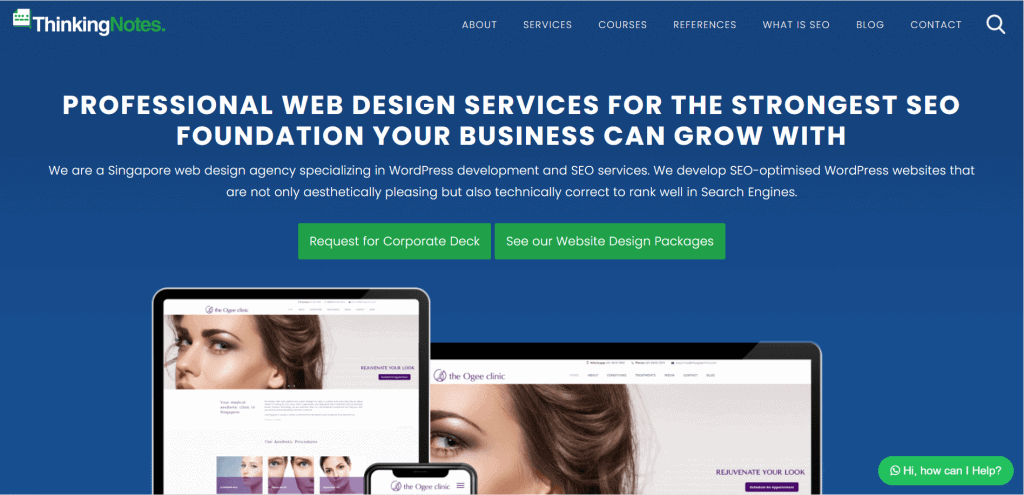 Thinking Notes is an SEO agency specialising in web design, WordPress development and Search Engine Optimisation (SEO) services.
They develop SEO-optimised WordPress websites that are not only aesthetically pleasing but also technically correct to rank in search engines.
Services provided include custom web design, web hosting, WordPress maintenance, advanced WordPress development and eCommerce development.
Their standard web design package, which comes with a custom web structure for a 12 pages base, begins from $3500. The package includes a premium form plugin, a security plugin and an SEO plugin to take care of all your website's add-on needs.
2. Reed Tan Digital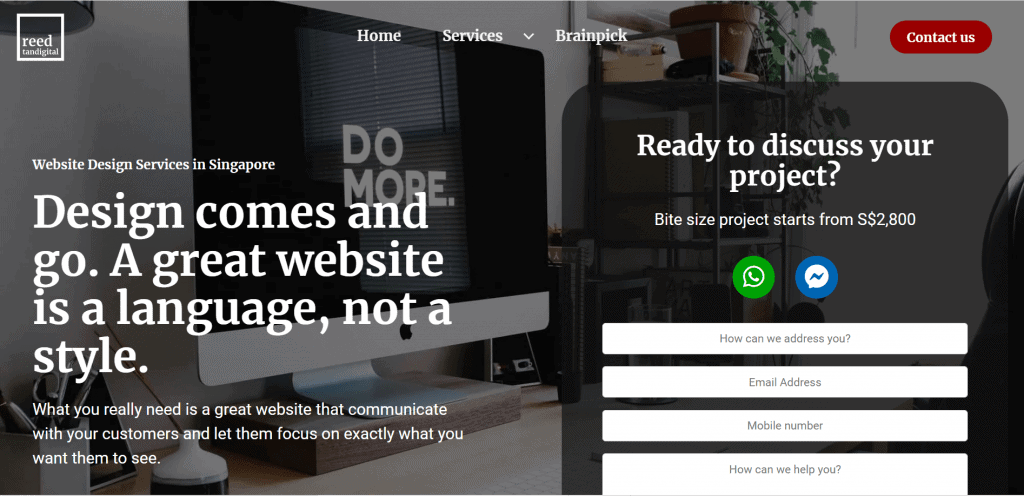 Headed by a team of experienced marketers with more than 15 years of experience, Reed Tan Digital was founded with a desire to help businesses adapt and grow by injecting marketing expertise into their marketing mix.
Their website design services aim to incorporate three elements: 1) visual creatives, 2) UX & UI design and 3) marketing analytics into your business website.
The company provides three website design plans for you to choose from Bite-Sized (5 custom page designs), Essential (10 custom page designs) and Comprehensive (15 custom page designs). All three plans come with responsive web design, search engine optimisation and website optimisation.
3. Oasis Web Asia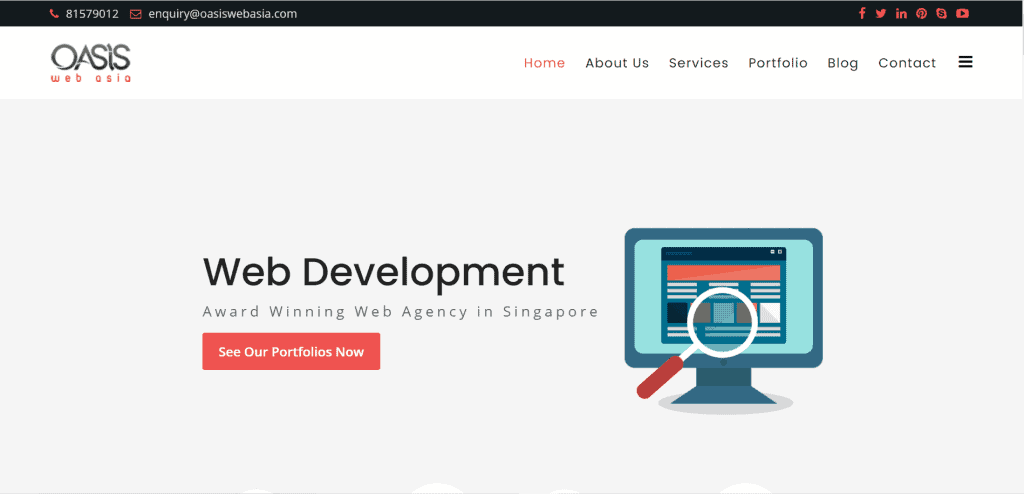 Oasis Web Asia is a Singapore-based web design and web development company. They provide website design, website development, e-commerce solutions, content management system (CMS) solutions and hosting services for all businesses.
Possessing a wealth of experience in crafting scalable websites, their experienced web developers will always code your customized solution with usability in mind.
After all, a good Content Management System (CMS) allows you to edit information on your website without HyperText Markup Language (HTML) knowledge.
Their past clients include HONDA, Comfort Driving Centre and ION Orchard.
4. Corsiva Lab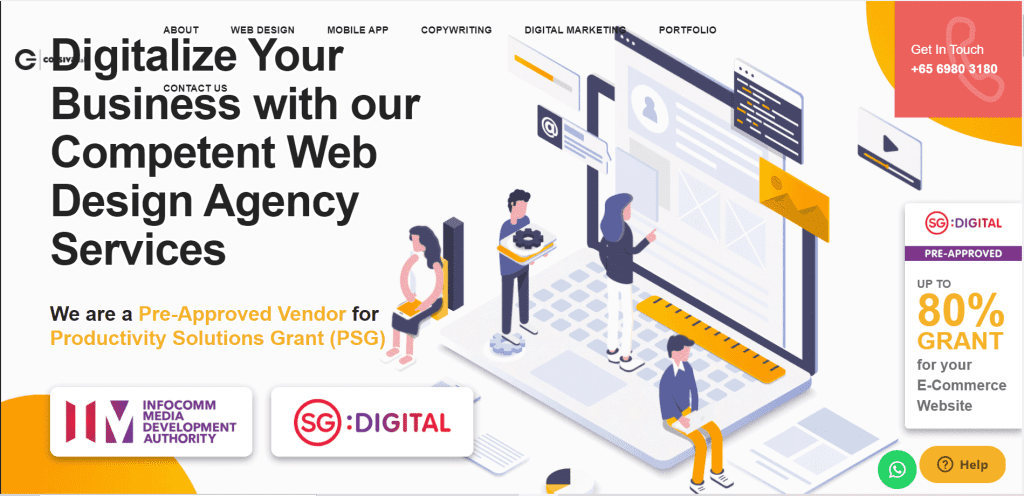 Corsiva Lab is a Pre-Approved Productivity Solutions Grant (PSG) Vendor for E-Commerce websites, offering business solutions at up to 80% funding. This is in line with the government's plan for Small and Medium Enterprises to go digital.
Their quality of work has seen them working with close to 300 clients till date, including companies like Camel Nuts, Capitaland, the National University of Singapore, the Singapore Insitute of Management and Far East Organization.
Services provided include corporate web design, eCommerce web design, digital marketing and copywriting for holistic website development.
Their flagship Go Digital Package includes high conversion tools, strategic UX/UI design, quality website development and analytics set up.
5. Elves Lab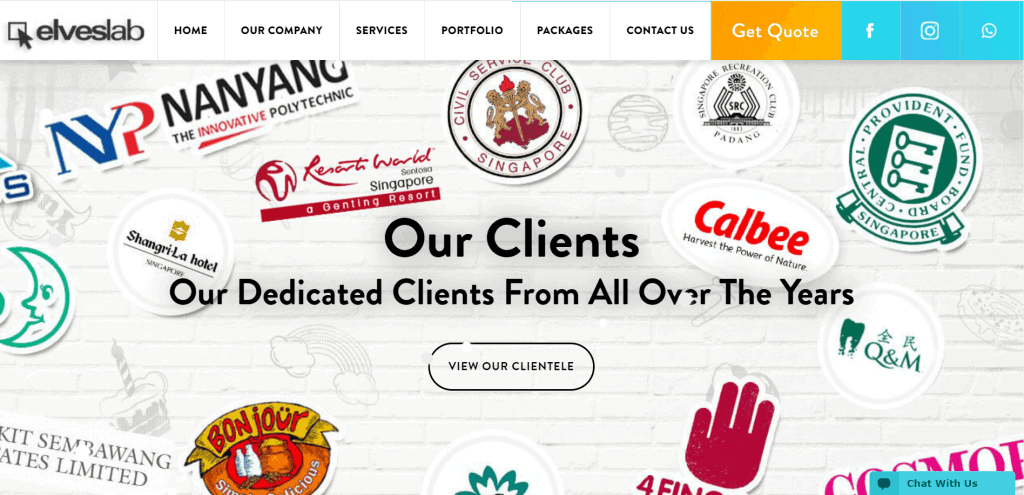 Elves Lab started out in July 2000 with the mission to be a one-stop website design and development solutions provider.
Their flagship package is the Responsive Web Package for 10 static pages. The package comes with the implementation of Google Analytics and optimisation for websites for Internet Explorer 9 and above, Mozilla Firefox and Chrome.
Their past clients hail from various industries, including Four Fingers, Resort World Sentosa Academy, CASE Singapore, Hospice Care Singapore and Calbee.
6. Web Delegate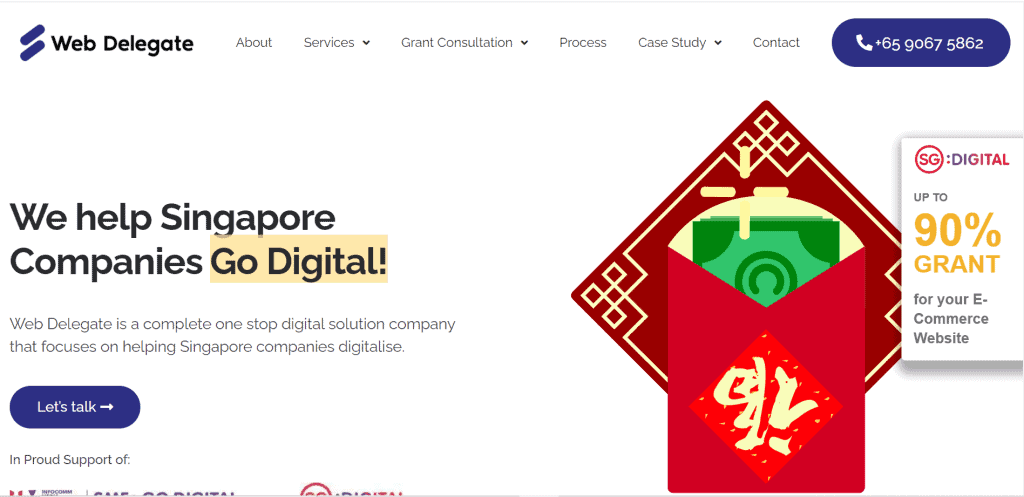 Web Delegate is a one-stop solution for an SME's digitalisation journey. They provide services ranging from website development, SEO, Google Adwords, Facebook Ads, e-Commerce and custom applications.
With nine years of experience, Web Delegate has a proven process to automate website development to deliver websites within 5-15 working days.
You can take your pick from the company's three packages: Essential (1 reference website), Pro (2-3 reference websites), and Custom (custom web design).
Web Delegate also guarantees a 100% refund in the event you are not satisfied with the first draft of your website.
7. Novage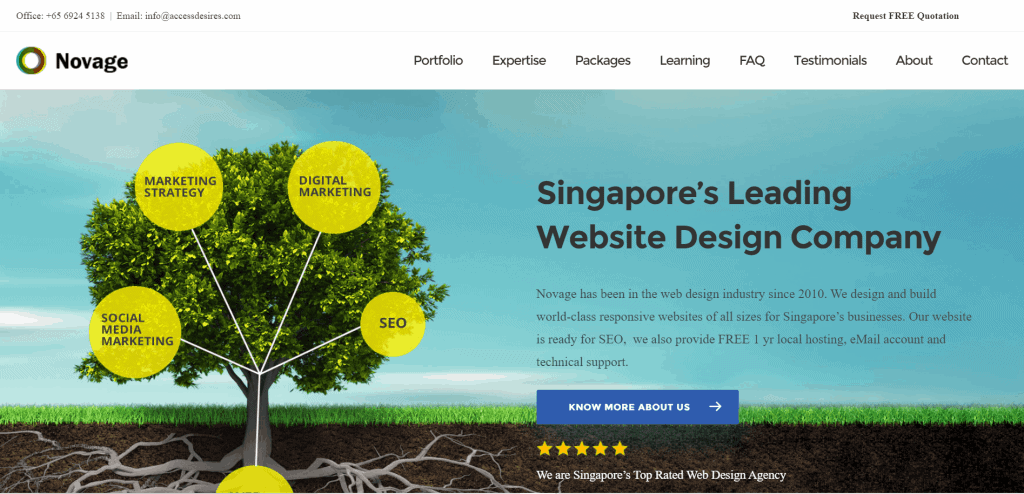 Having been in the web design industry since 2010, Novage designs and builds responsive websites of all sizes for Singaporean businesses.
Their services include web development, web maintenance, SEO, landing page design, microsite design and digital marketing.
What sets Novage apart from its competition? Simply said, they provide better service and better results while helping you to save money.
On average, you can save up to 63% per cent on your annual website costs with the company, while still receiving around the clock support. Novage also provides unlimited tech support, without any limitations.
8. Web Design Singapore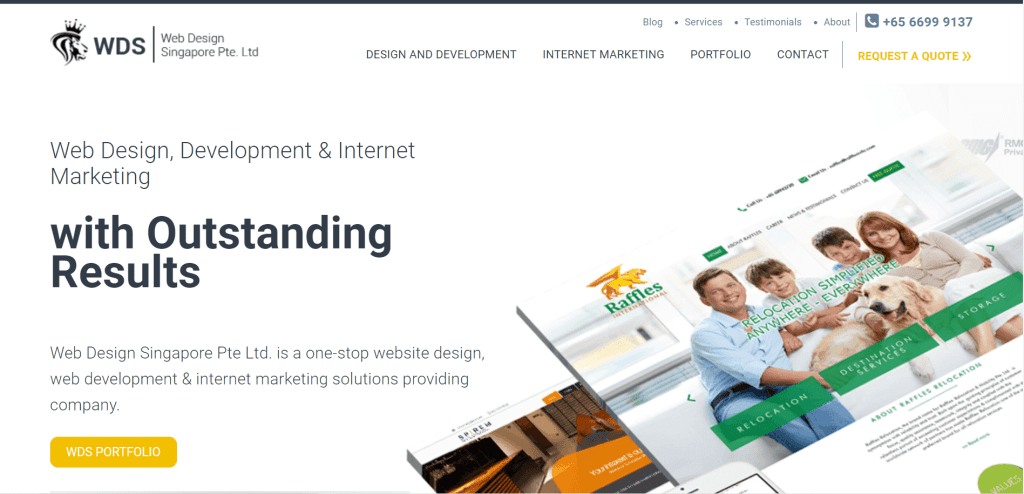 Web Design Singapore is a one-stop web design, development & internet marketing solutions providing company. They offer a wide range of services, such as custom web design, CMS-based web design, graphic design and eCommerce web design.
Notably, the company aims to offer the best possible CMS solutions for its clients. that is why they have expert teams handling different CMS platforms including Joomla!, WordPress, Drupal, Magento, OsCommerce, etc.
Web Design Singapore Private Limited is a proud winner of the Singapore Small and Medium Enterprise Prestige Award and has been voted several times as the Best Web Designer in Singapore at the Awwwards, a web design competition body.
9. Krome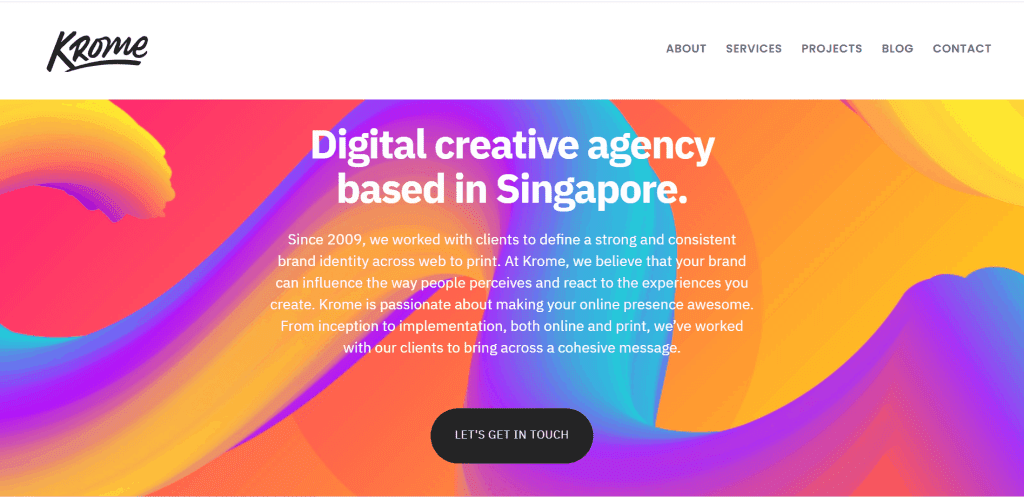 Since 2009, Krome has been working with clients to define a strong and consistent brand identity across web to print. From start-ups to enterprise level services, Krome provides end-to-end support for companies who need a website.
Their services include customised web design, WordPress performance tuning, SEO-ready websites, user interface and user experience.
The company has worked with numerous SME clients in the past, such as A Pixels Photography, Limocars, JoJo Durian and PSB Academy.
10. Lemonade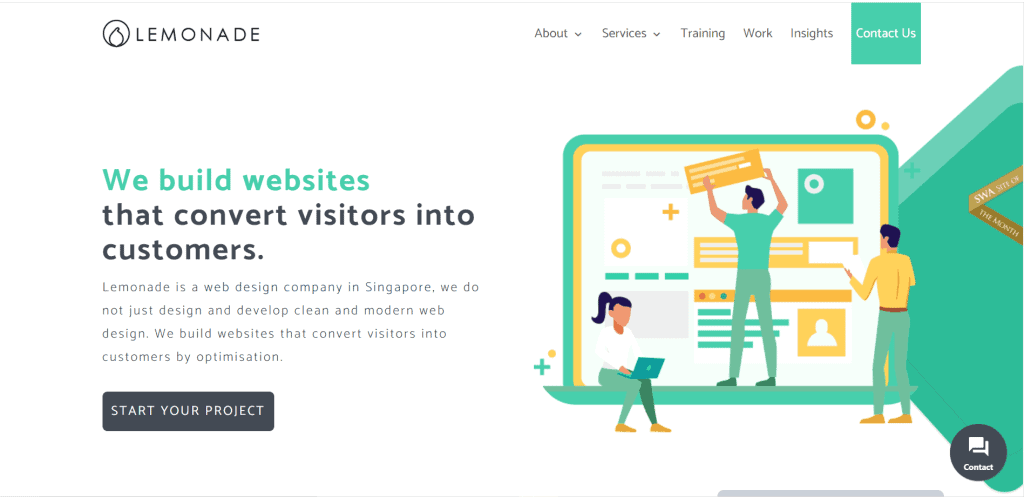 With 18 years of experience in web design & digital marketing, Lemonade is a leading web design company in Singapore. Its web design services include eCommerce website design services and WordPress maintenance.
Their specialty lies in creating a web design that is bespoke, clean and modern which appeals to your customers. By using WordPress and Divi Page builder, you can use your website easily and stay visible on search engines.
With 3 stock libraries and dedicated designers, your website will be designed according to your requirements and your brand's identity.
The cost of a web design service under Lemonade is between $3,800 to $15,000.
Conclusion
Do you have any reviews and comments to share regarding our choices for the best website design company in Singapore?
While SBO is committed to supporting our local businesses, we welcome any feedback and anonymous sharing regarding your experience with the listed website design companies in Singapore.
We hope that this guide will be useful in helping you to make an informed decision when it comes to finding the best website design company in Singapore.