Announcing the Finalists of the Ten Outstanding Young Persons (TOYP) 2021 Awards by JCI Singapore
Read about the finalists of the Ten Outstanding Young Persons (TOYP) 2021 Awards by JCI Singapore.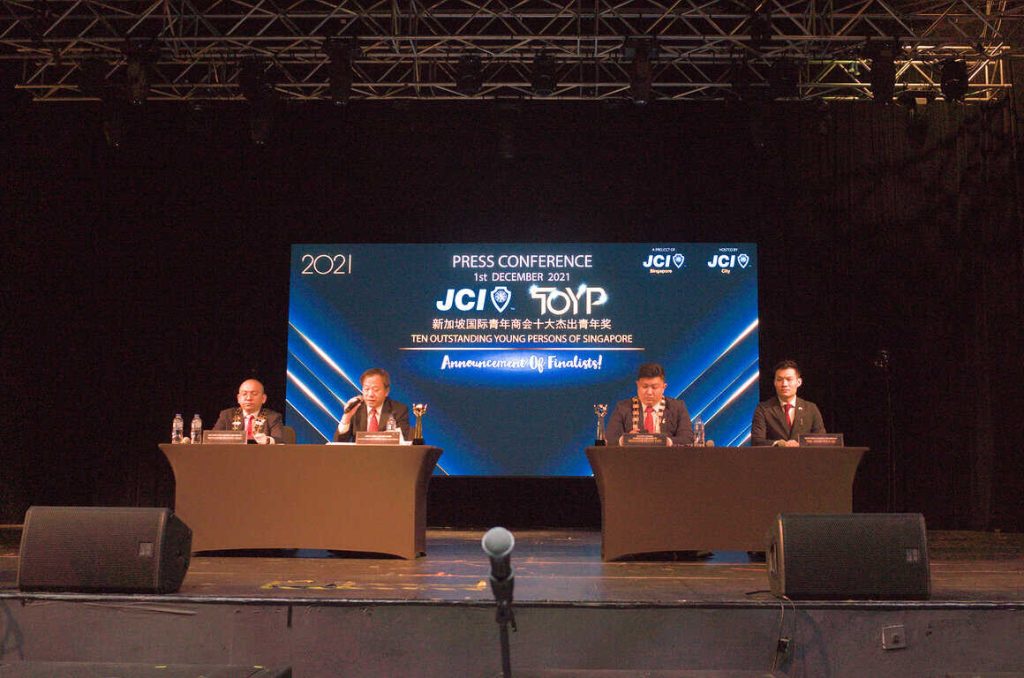 The JCI Ten Outstanding Young Persons award formally recognises outstanding young people in Singapore who have excelled in their respective fields and have made a positive difference to society.
There are ten categories in which young people can be nominated. Irrespective of category entered, up to ten finalists will be chosen from all nominations received, by a panel of distinguished judges. The award winner will then go on to represent Singapore on an international stage to compete with award winners from other JCI member countries.
The theme for the award this year is "Overcome All Difficulties". Finalists and award winners are expected to motivate young people towards becoming better leaders who work for the benefit of society.
13 finalists were shortlisted this year and the winner will be announced tentatively on 05 March 2022.
Judges:
Chief Judges:
JCI SENATOR DATO' SERI DR. DEREK GOH, BBM(L)
Judges:
Toby Koh
Prof. Peter Lu
Nick Shen
Neo Swee Heng
Finalists Profile
(Profiles and images of nominees are of those who were in attendance at the nomination event.)
1. Dennis Chia Wen Jie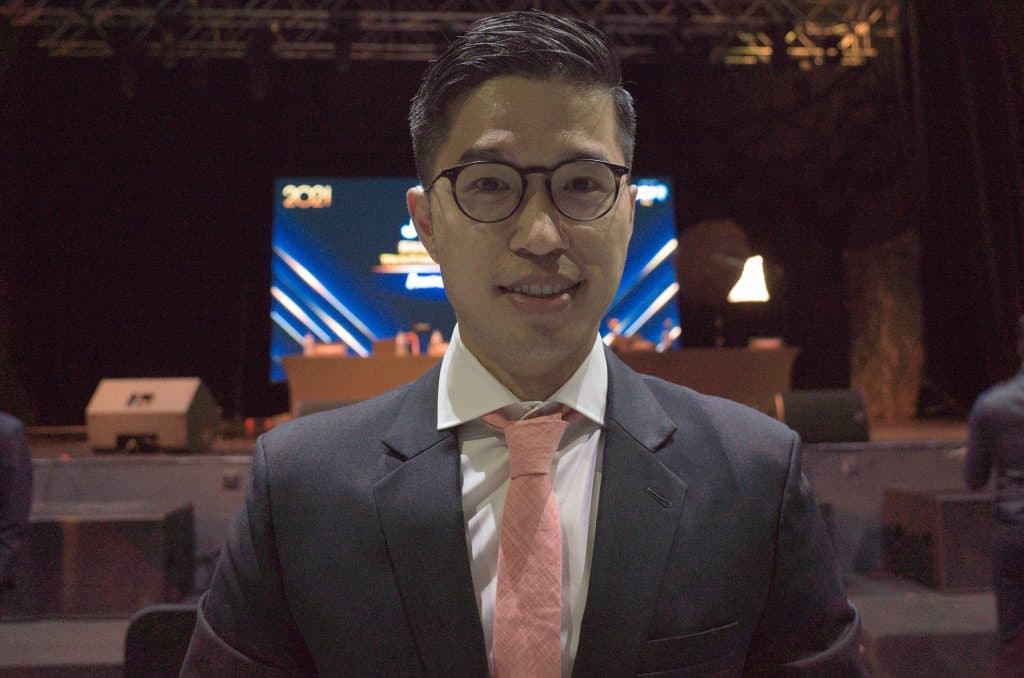 Dr. Dennis Chia is a consultant at the Sengkang General Hospital, where he specialises in emergency medicine. The TOYP award recognises Dr. Chia for his work in spearheading efforts to provide better access to healthcare for the migrant workers in Singapore.
The biggest challenge that Dr. Chia encountered was a lack of structured guidance on handling migrant workers seeking healthcare in Singapore; while the migrant workers themselves were largely uninformed as to the options available to them within the Singaporean healthcare system. To address these difficulties, Dr. Chia connected with migrant workers and their employers, visiting dormitories during COVID to ensure that workers were well-informed about the many healthcare options available in Singapore.
There is more official support available now in the form of education and training, in addition to the handbook that Dr. Chia and his team prepared based on their experiences. Linguistic and cultural hurdles still exist, although phone interpretation services have reduced them considerably.
To those who aspire to be like him, Dr. Chia would like to emphasise the importance of having dreams, even over concrete plans. He cites doing good as his main motivation to do his best without giving up in spite of all the challenges that he has faced along the way.
2. Su Xin Yi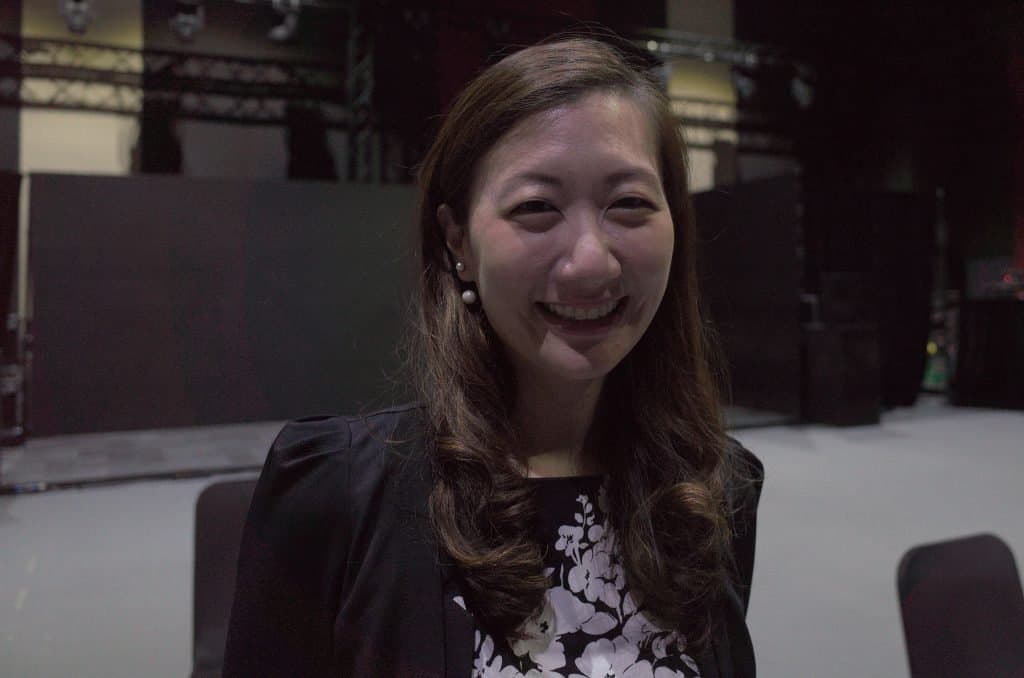 From a young age, Dr. Su Xinyi's parents encouraged her to pursue research as a way to solve the various problems that humanity faces. Today, she continues to find meaning in her chosen profession as both a medical doctor and a researcher, stating that "My work is my hobby, and my hobby is my work."
Dr. Su juggles the multiple roles of doctor, researcher, mother and wife, with the added difficulty of being a woman in the scientific field. Having to constantly improve her skills in order to stay relevant, combined with the day-to-day work involved in running her lab such as getting funding, causes her to feel spread thin at times.
As to what keeps her going, Dr. Su credits her love for her specialty and her lifelong interest in research. She also encourages other budding doctors/researchers to "Be true to your heart and passion."
3. Kalaivanan Balakrishnan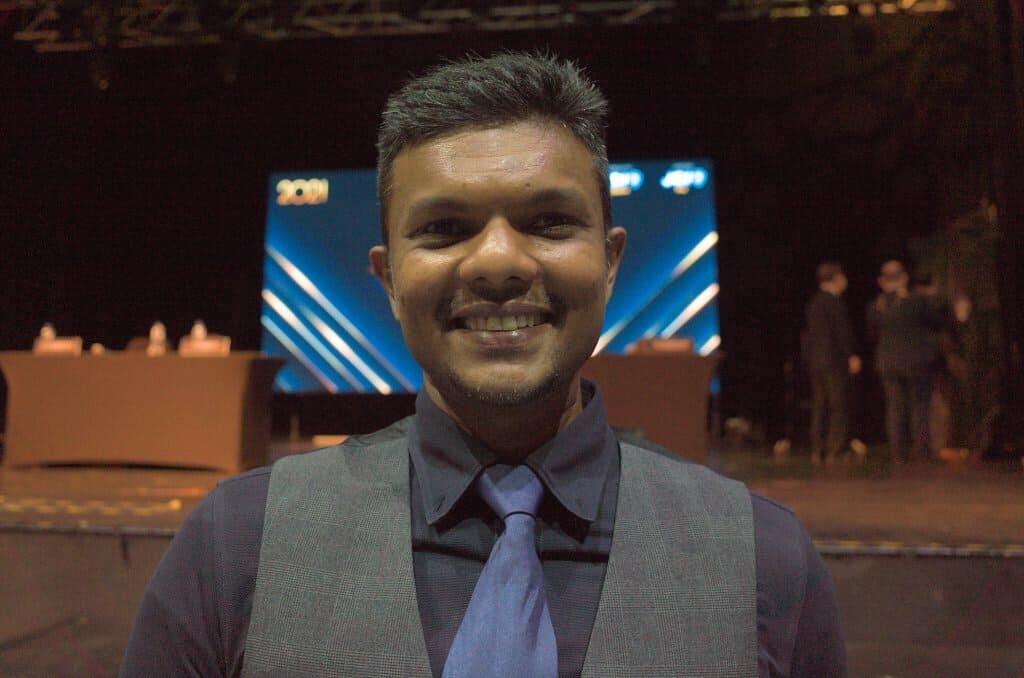 Kalaivanan is a designer by training with a diploma in product design from LASALLE College of the Arts. Joining ACRES was a move met with opposition from his family, who felt that working for ACRES was a waste of his education. Of his family's opinion, he says "They thought I was just catching animals."
Aside from improving the facilities and outreach using technology, "reaching out to the unconverted is the hardest part," says Kalaivanan about the difficulties that he encounters in his work with ACRES. Kalaivanan began his career at ACRES as a rescue officer, but he used his design skills outside of work hours to brainstorm, design, and implement creative approaches to improve operations. Being able to put his skills to good use for a cause he cared about was ultimately what drew him in.
Kalaivanan hopes that those who aspire to work with ACRES can understand that in a non-profit, things take a longer time to happen, making patience and perseverance necessary qualities for anyone who would like to pursue a career in this line of work. His advice to other young people – "Passion needs planning, and has to align with company values. The reality is that you cannot save everything."
4. Chee Yi Long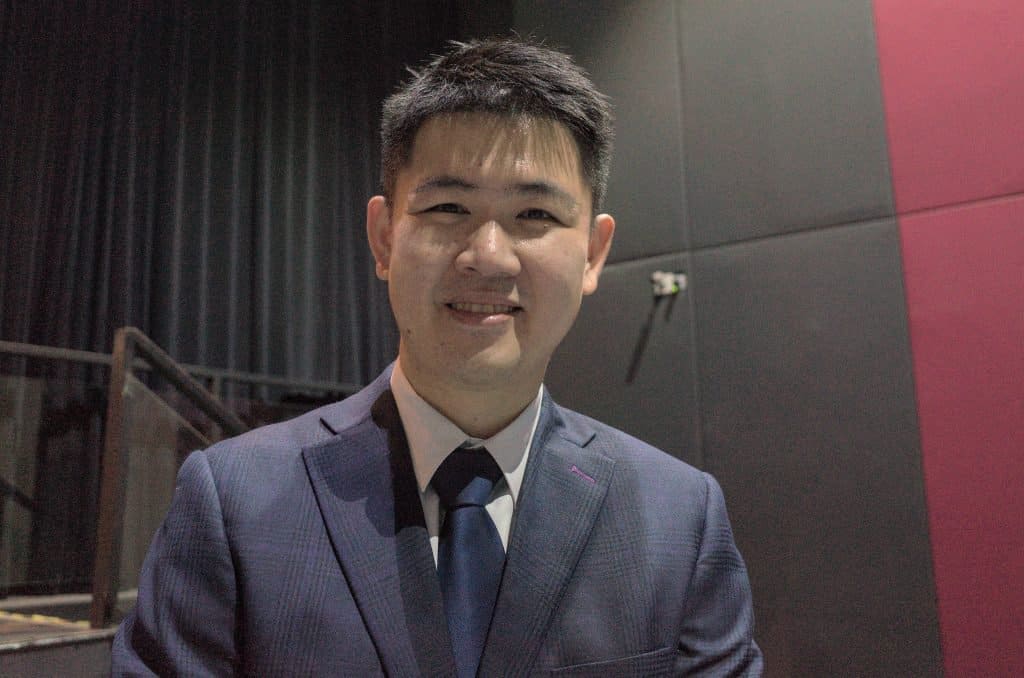 Yi Long divides his time between his day job as an operations manager at Far East and his grassroots work in Kolam Ayer.
He strongly believes that initiatives should be ground up, which is what motivates him to make grants more accessible to young people who want to help their communities. While the pandemic was a huge setback for many people, Yi Long saw it as a source of motivation.
During the Circuit Breaker period, he personally visited rental flat residents to distribute daily necessities. As a community leader, Yi Long was able to gain firsthand knowledge of what residents truly required. This prompted him to launch a free tuition program in collaboration with a tuition services provider.
Yi Long's message to other young persons and those who would like to be involved in their communities is "Don't be limited by what you think you can do. You can do more than that." Recognition, thanks and smiles from the Kolam Ayer residents inspire him to push on with his efforts to improve their lives through various initiatives.
Here are the links to his social media profiles:
Instagram – https://www.instagram.com/yilongchee/?hl=en
LinkedIn – https://www.linkedin.com/in/cheeyilong/?originalSubdomain=sg
5. Lynn Wong Yuqing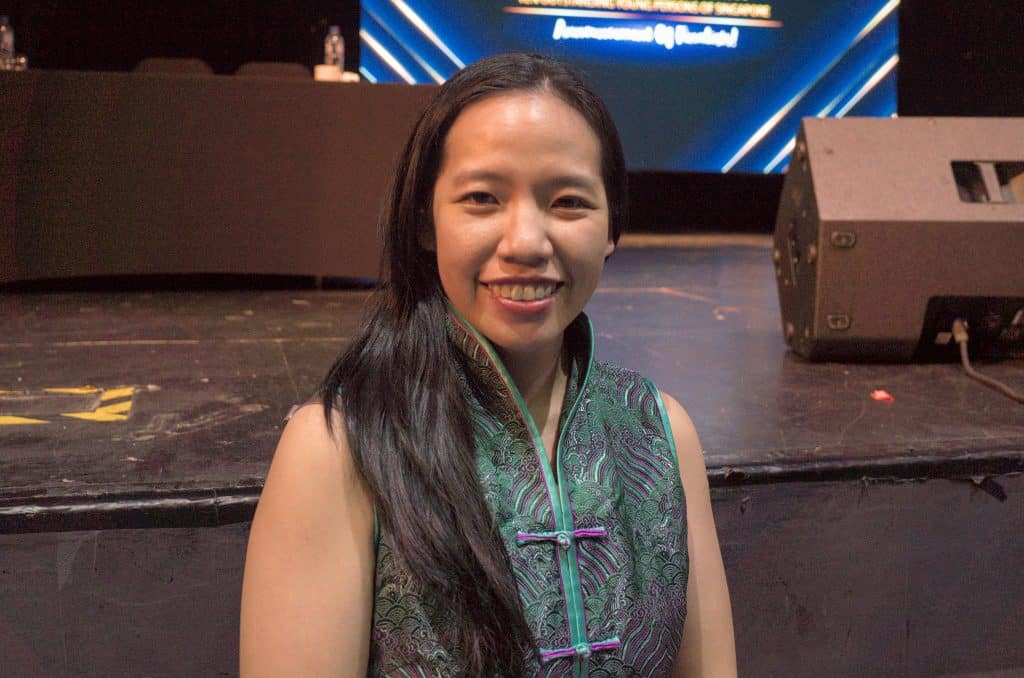 Lynn Wong is a filmmaker dedicated to preserving and reviving awareness of heritage and culture in Singapore. She is also the director of the Ho Yeah Festival, an initiative to highlight Cantonese and Hakka heritage foods.
Growing up in a clan association exposed Lynn to the wealth of culture that each dialect group in Singapore possesses, that Lynn hopes will live on in future generations. According to her, there are more than 200 clans in Singapore, all of which have their own unique stories that are in danger of becoming lost with time. Lynn's strategy for marketing these heritage cultures to the younger generation is to incorporate these stories into the Ho Yeah festival. The festival's emphasis on food is deliberate, as Lynn believes it is an excellent way for people to bond.
She credits the COVID pandemic for the revival of dialects that had been largely absent from mainstream Singaporean media for several decades. (Mainstream Mandarin media in Singapore reintroduced dialects as a means of reaching out to the older generation, many of whom are more comfortable communicating in their respective dialects.) This had the added benefit of drawing attention to their respective cultures, which are not part of the school curriculum in Singapore.
Though Lynn feels that the heritage and culture scene in Singapore is "still nascent, not ready to be a career track yet", she encourages other like-minded youth to try their best, for united they may be capable of achieving their goal.
Here are the links to her social media profiles:
Instagram – https://www.instagram.com/lynnwyq/?hl=en
LinkedIn – https://sg.linkedin.com/in/lynnwongyuqing
6. Leow Wen Pin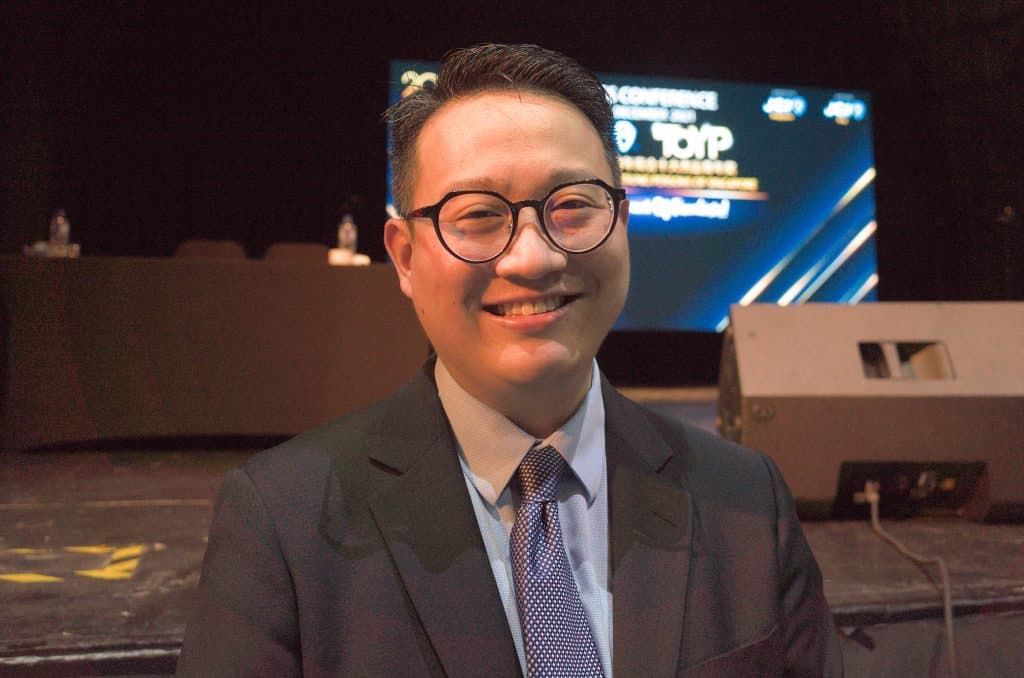 Wen Pin is the President of the Koinonia Inclusion Network (KIN), an interchurch organisation for people with special needs. A lifelong volunteer, he is also actively involved with special education, playing a key role in the establishment of visionary institutions such as Kindle Garden (Singapore's first fully-inclusive preschool) and AWWA [email protected] (a school for 300 children with moderate-severe autism).
Wen Pin finds that the greatest challenge that he faces is helping the rest of society to understand the value that people with special needs bring to the table. He emphasises that what they need is not charity but rather, fuller inclusion and recognition of their value. He adds that "we need to understand how to receive as well, when serving others."
Wen Pin credits his faith for being his greatest motivation and inspiration. As the leader of a non-profit organisation that helps faith groups, it is important to him to exemplify love and what it means to be human to others.
7. Tan Yann Chong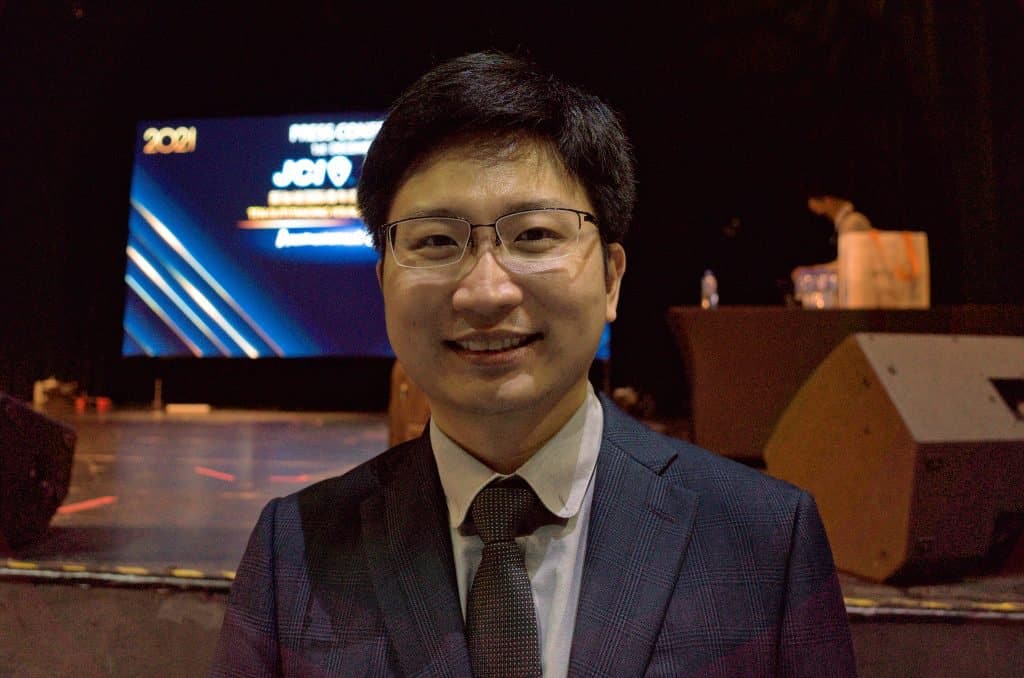 Yann Chong is the CEO of Nuevocor, a biotech company focused on developing novel gene therapies for cardiac diseases. He completed his PhD in Immunology at Stanford University and went on to serve as the CIO of the Genome Institute of Singapore before moving to head several biotech startups, including Nuevocor.
Going from discovery to drug is the biggest challenge that drug development in SG faces, according to Yann Chong. He also adds that "The drug safety environment in Singapore is still quite nascent. A lot of training has to be done on the job."
As a pioneer in the drug development field in Singapore, Yann Chong would like to encourage other professionals in the same field to follow their passions. Despite the possibility of clinical trial failures, Yann Chong is confident that drug development is a meaningful endeavour that has the aim of preventing tragedy as any success in this field means that someone can be helped. His advice – "Keep your eye on the prize, which is a successful trial. Failure should not stop anyone."
Yann Chong is encouraged by the fact that his work helps people and brings hope to those with previously incurable or hard-to-cure diseases, while his visionary co-workers inspire him to strive for greater heights.
8. Eugenia Ong
Visit her social media profile for more information about her:
LinkedIn – https://sg.linkedin.com/in/eugenia-z-ong
9. Zac Leow
Visit his social media profile for more information about him:
Instagram – https://www.instagram.com/zac.leow/?hl=en
LinkedIn – https://www.linkedin.com/in/zacleowzx/?originalSubdomain=sg
10. Lincoln Liow
Visit his social media profile for more information about him:
Instagram – https://www.instagram.com/drlincolnliow/?hl=en
LinkedIn – https://www.linkedin.com/in/lincolnliow/?originalSubdomain=sg
11. Raymond Lim Boon Tar
Visit his social media profile for more information about him:
LinkedIn – https://www.linkedin.com/in/boon-tar-raymond-lim-a0811a171/?originalSubdomain=sg
12. Lin Fengru
Visit her social media profile for more information about her:
LinkedIn – https://www.linkedin.com/in/fengru/?originalSubdomain=sg
13. Kevin Goh
Visit his social media profile for more information about him:
Instagram – https://www.instagram.com/kevingohwm/
LinkedIn – https://www.linkedin.com/in/kevin-wei-ming-goh-036590129/?originalSubdomain=sg
Past JCI Singapore TOYP World Winners
JCI Singapore having held the program religiously since 1983 has had 7 winners on the
world stage.
Dr. William Kian Meng Tan (1997)
Wong Tien Yin (1999)
See Too Hoi Siang (2001)
Sun Ho Yeow (2003)
Dr. Fatimah Binte Abdul Lateef (2006)
Glenn Lim (2007)
Nick Shen Weijun (2014)
Past World Winners From Other Countries Include
John F. Kennedy
Bill Clinton
Benigno Aquino
Jackie Chan (1988)
Anthony Robbins (1997)
Linus Torvalds (2000)
Andy Lau (2000)
About JCI Singapore
Junior Chamber Singapore (JCI Singapore) is the Singapore affiliation to Junior Chamber International (JCI) and is a leadership training organization of leaders and entrepreneurs. It was established in 1949 in Singapore. Their projects are created around four global areas of opportunity – Individual, Community, International and Business. These projects are organised for the sole purpose of creating positive change in society. They believe in learning by experience, and serving by doing.
For enquiries on the award:
Soon Wen Qi
Organising Chair
JCI Singapore TOYP 2021
Email: [email protected]

Akira Yasuda
International Affairs Director
JCI City 2021
Email: [email protected]
Explore More Content