Singapore is Close to Keeping COVID-19 Under Control
And here we go again. Although there's better news this time.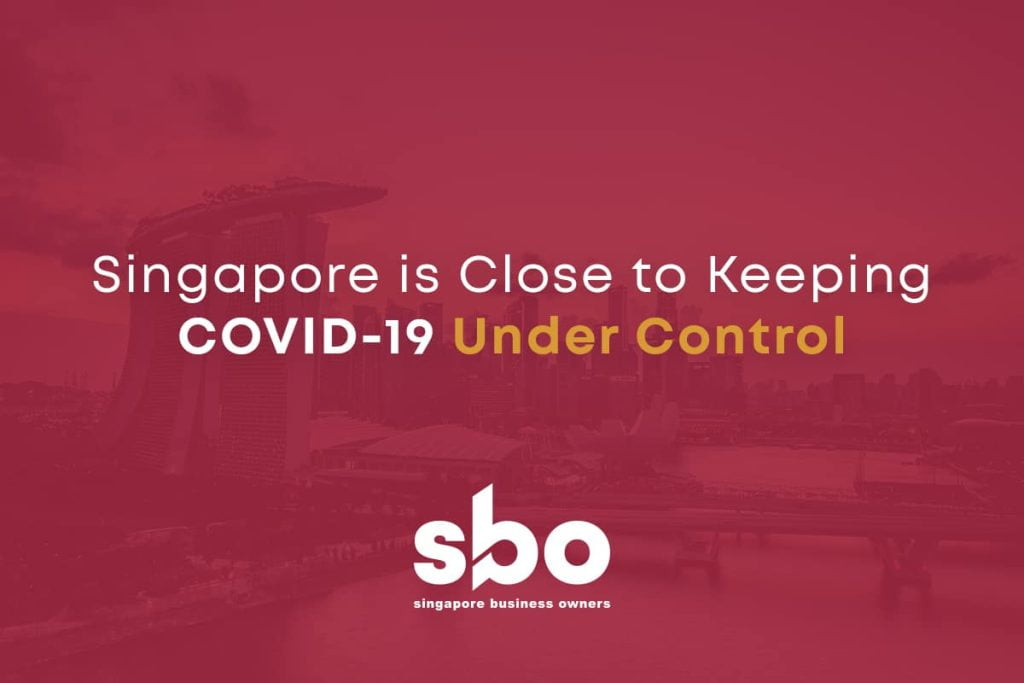 Singapore is planning for a new normal, where its people can carry on with their lives while the virus is in their midst, Prime Minister Lee Hsien Loong said on Monday (May 31). Here are some highlights of his speech in case you missed it.
1. Tighter measures should be relaxed after June 13 if all goes well: PM Lee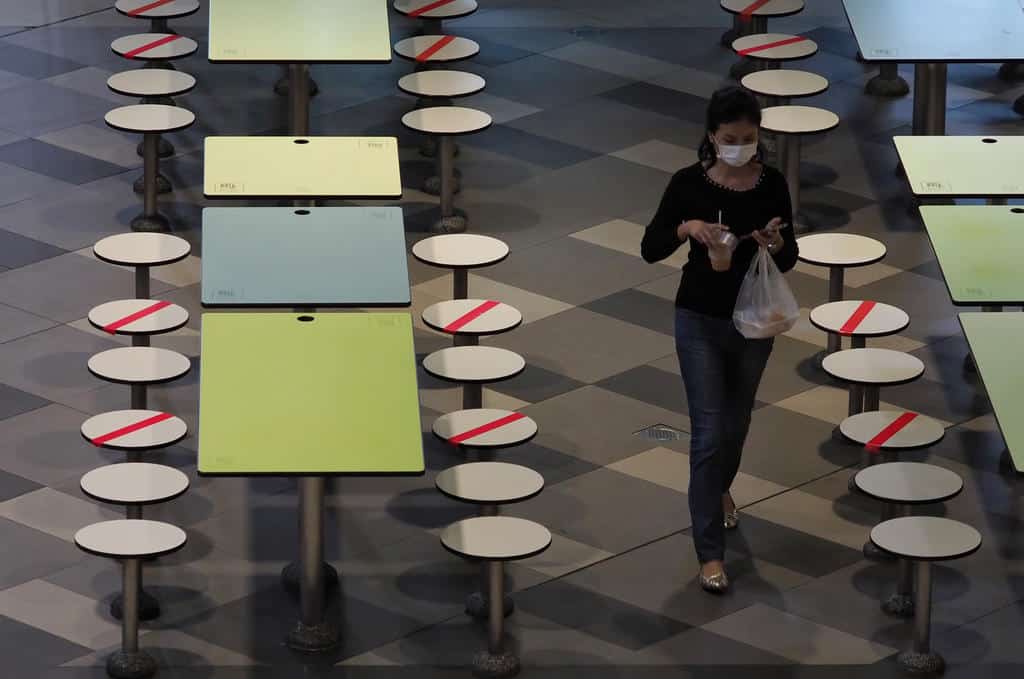 Did we hear a huge sigh of relief there? Well, we heaved a huge sigh of relief too.
Addressing Singapore in a live broadcast on Monday (May 31), Prime Minister Lee Hsien Loong pointed out that with the exception of another superspreader event or big cluster, the nation should be on schedule to bring the virus under control.
He noted that the number of daily cases has reached a plateau with the help of fellow Singaporeans and contact tracing efforts, and that the authorities should know with certainty "in a week or so" whether the outbreak is under control.
If all goes well, he added, current restrictions should be relaxed after June 13. In the meantime, he appealed to everyone to keep up their efforts, not let their guards down, work from home where possible, and go out only if necessary.
Those who display symptoms should see a doctor instantaneously, even if they have been vaccinated, said PM Lee.
However, any relaxation of measures will be gradual and controlled, said Finance Minister Lawrence Wong during the press conference in response to a Tamil Murasu journalist who asked about how far cases should fall before measures are relaxed.
"It's very unlikely on June 13 that we will go all the way back to Phase 3," he said.
"We will have to do this gradually and in a controlled manner – so there is some chance of relaxation, but in a controlled and calibrated manner."
2. S'pore is presently combating more infectious variants of the virus: PM Lee
PM Lee noted that while Singapore is now in a better position to combat Covid-19 than it was a year ago, which has allowed it to avert a full circuit breaker, it is now dealing with new, more infectious variants of the coronavirus.
For instance, the B117 variant, which was first detected in Britain, has become widespread in the United States and many other countries. The B16172 variant, which was first detected in India and is now in more than 50 countries, has also surfaced in Singapore, said PM Lee, adding that more variants will inevitably emerge and need to be dealt with.
So Singapore needs to do three things more, and faster, to bolster its defences: Testing, contact tracing, and vaccinating.
3. DIY Covid-19 test kits can soon be purchased from pharmacies here: PM Lee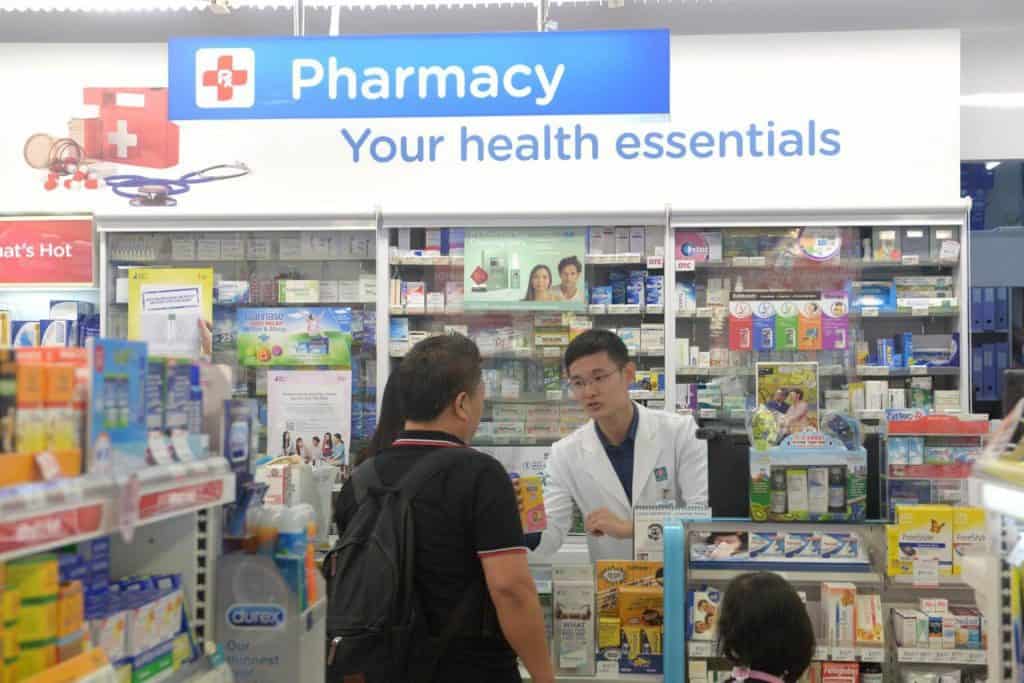 Self-administered test kits for the coronavirus, which will be less uncomfortable than regular polymerase chain reaction (PCR) tests and easier to use, will soon be available for purchase over the counter at pharmacies, said PM Lee.
He said that such kits will be useful for front-line workers who want to test themselves regularly, or for anyone who is concerned about being infected and wants to have a peace of mind.
These are just some of the many alternatives to PCR tests being rolled out or evaluated here, including antigen rapid tests (ART), saliva tests, breathalysers and wastewater surveillance.
This is in line with Singapore's strategy to test faster, and more liberally and extensively in order to quickly detect Covid-19 cases and isolate them and ring-fence their contacts promptly, before the virus spreads further.
4. Routine testing will be conducted in work, social and other normal settings: PM Lee
The authorities plan to routinely and regularly test people who appear well, in normal work, social or community settings for the virus, remarked PM Lee.
This is a response to the virus mutating to become more transmissible. PM Lee noted that rostered routine testing (RRT) is already being carried out in a number of higher-risk settings such as migrant worker dormitories, construction worksites, shipyards, air and sea ports, hospitals and nursing homes.
But with faster and cheaper tests available, it can be carried out at at more workplaces, like offices, restaurants and shopping malls. Those whose occupations involve close contact with many people and could be superspreaders, such as taxi drivers, performers, masseurs and educators, could all be tested more regularly.
As extensive testing will give Singapore the confidence to resume larger-scale gatherings, those here should expect routine, large-scale, fast and simple testing to be part of the new normal.
5. Household members of close contacts of Covid-19 cases to be isolated: PM Lee
Past experience has shown that if a close contact is infected, there is a high probability that he will go on to infect others who live with him in the same household.
So in the future, should someone be ascertained to be a close contact of a Covid-19 case, his household members will be informed to isolate themselves instantaneously, instead of waiting to see whether the close contact tests positive.
If the close contact later tests negative, then household members can be safely released from isolation. But if he tests positive, then the authorities will have saved precious time by isolating his household members earlier, said PM Lee.
The goal behind this more aggressive approach to help shut down clusters faster, even as Singapore's contact tracing capabilities continue to strengthen.
6. S'pore to vaccinate more people, and faster, says PM Lee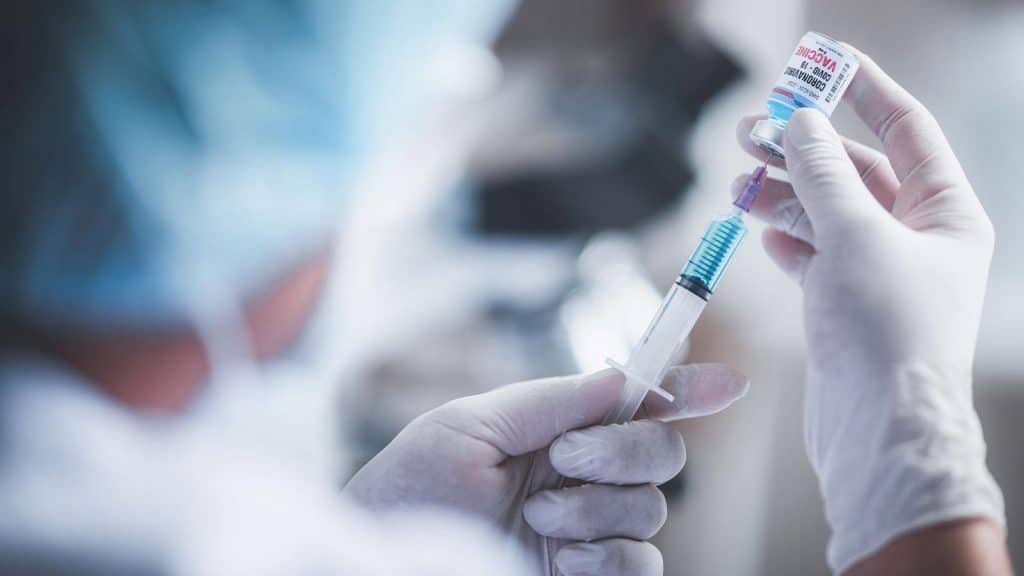 Updating on Singapore's vaccination exercise so far, PM Lee said that Singapore has made good progress since vaccinations started in December.
Healthcare and front-line workers, and the majority of those 45 years old and above, have already received at least their first dose, while vaccination of those aged 40 to 44 is under way.
He said that the multi-ministry task force on Covid-19 had announced that Singapore would expedite vaccinations in the next two months, and prioritise the first dose of vaccinations.
This is in progress, he added, saying that the Government wants to protect as many Singaporeans as possible, and as soon as it can, especially with the new Covid-19 variants.
He added that this approach will rapidly provide the maximum number of people with good protection, instead of a good number of people with maximum protection.
Singapore's 40 vaccination centres islandwide are running without a hitch, he said.
However, the constraint is in vaccine supply and that is why the Government has been working very hard to confirm and speed up deliveries of vaccines from suppliers.
7. S'pore will get faster vaccine deliveries over the next 2 months, boosting its vaccination drive: PM Lee
PM Lee announced that Singapore has received further confirmation of quicker vaccine deliveries over the next two months.
The latest supply schedule will allow the country to give its vaccination programme a shot in the arm (pun intended), and offer the vaccine to everyone, even sooner than expected.

8. Covid-19 vaccine registration for students aged 12 and above to commence on June 1, beginning with graduating cohorts at secondary, pre-U levels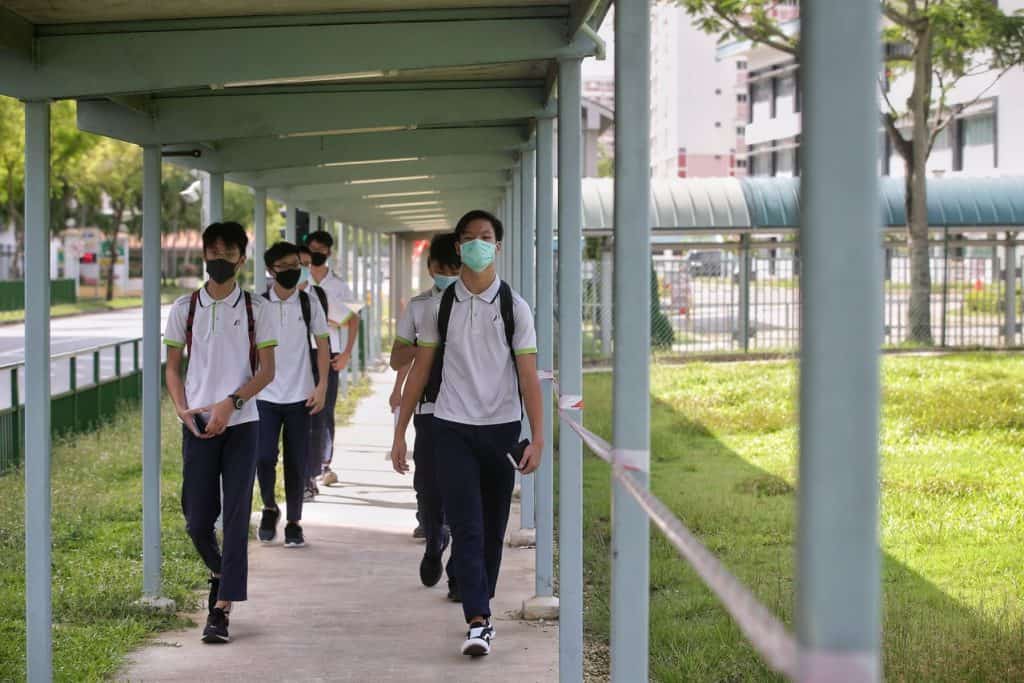 PM Lee said that the next group to be vaccinated will be students.
He noted that in this latest outbreak, Singapore has seen more COVID-19 clusters emerging in schools and tuition centres.
The children were not seriously ill, but parents are naturally worried, he said, adding that the Government will take advantage of the June holidays to vaccinate them.
Bookings will open tomorrow, with priority given to the graduating cohorts for O, N, and A levels, as well as special needs students.
Other students 12 years and above will be next, including students in institutions of higher learning.
Students are being prioritised for the next phase of the national vaccine rollout as they do interact with those from other generations, as well as others on campus, said Health Minister Ong Ye Kung. Mr Ong said that students live in households, in close proximity to those from other generations, including the elderly. In addition, those in Institutes of Higher Learning will interact with others on campus.
9. S'pore residents aged 39 and below to get vaccinated from mid-June; S'poreans to get 2-week priority window to book appointments
After Singapore has vaccinated students, it will move on to vaccinate the final remaining group of young adults 39 years and younger.
This should start around mid-June, PM Lee said.
Noting that this group is quite large, he said that the Singaporeans among them will be given a two-week priority window to book their appointments first, before the Government opens it up to the rest who want to be vaccinated.
10. PM Lee urges seniors to come forward to receive their vaccination as soon as possible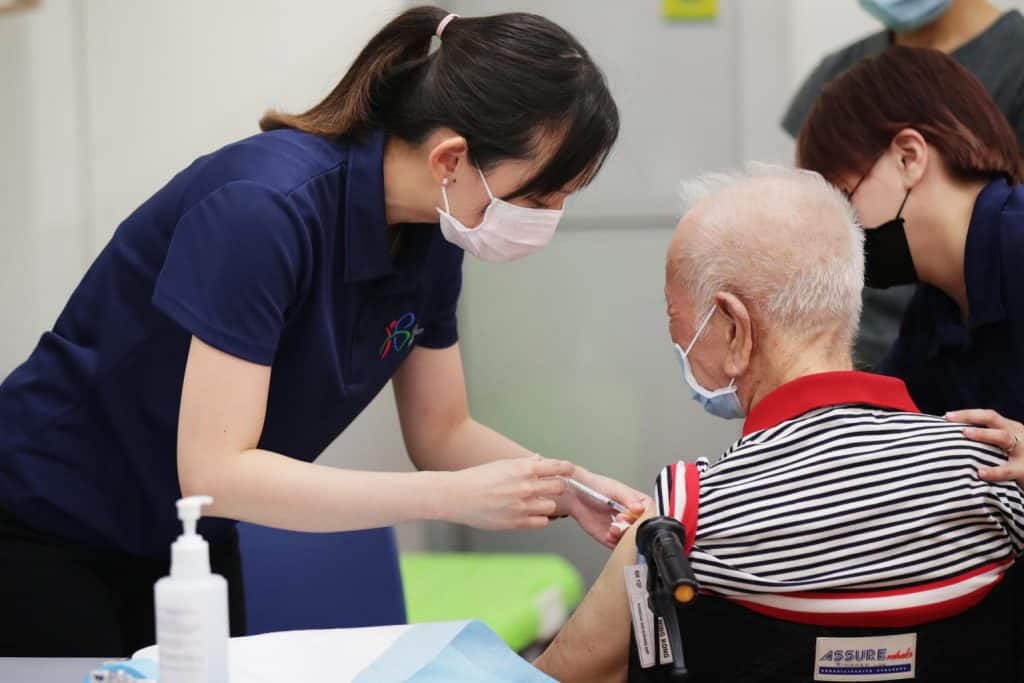 PM Lee said that nearly three-quarters of the country's elderly people – or 760,000 senior citizens aged 60 and above – have had at least one Covid-19 jab or booked a slot, but 280,000 of them have still not yet booked appointments.
He appealed to them to come forward to get jabbed as soon as possible, as most people their age have already been vaccinated. These include many of their friends and neighbours, as well as President Halimah Yacob, PM Lee himself and his Cabinet colleagues.
The vaccines are safe, and they will keep you safe, he stressed.
He said that the process will be made even more convenient for them. Those above 60 can now walk into any vaccination centre and get vaccinated on the spot without the need to register or book in advance.
Those who are not mobile or are unable to make their way to vaccination centres can contact the Silver Generation Office. A doctor and nurse will visit them at their home to give them the vaccination, he said.
He also asked those with elderly parents or relatives to encourage and persuade them to get vaccinated.
11. S'pore aims to get two-thirds of residents vaccinated with at least first dose by early July
Today, nearly four in 10 residents have had at least one dose of the vaccine, PM Lee said.
The next target is to get two-thirds of residents vaccinated with at least the first dose. With the accelerated vaccination programme, the country should be able to do this by early July, provided supplies come in as planned, he added.
Everyone who is eligible for a vaccination and wants one should be able to get at least their first jab by National Day, he said.
PM Lee urged Singapore residents, old and young, to come forward to be vaccinated once it is their turn.
With the more infectious virus strains, Singapore needs as many people as possible to be vaccinated, in order to reach herd immunity, or get close to it, he said, adding that this is the way to make everyone safe and resume more normal activities.
12. Singapore to enter the new normal
Moving on to talk about Singapore in the new normal, PM Lee noted that even as the country tackles its Covid-19 situation, the pandemic rages on around it.
Many countries are still not able to fully bring it under control, much less erdicate it. For instance, India has seen a huge surge in new cases recently, although their numbers are now dwindling gradually.
And in South-east Asia, many countries have not embarked on their vaccinations drives, and may see more spikes in the next few months.
Cases in Malaysia have been climbing up, and they are just entering a nationwide full lockdown, and even countries that have kept Covid-19 well under control, such as Taiwan, Australia and Vietnam, have experienced outbreaks of late.
While the global pandemic will subside one day, PM Lee said, he does not think that Covid-19 will disappear.
It will remain as long as the human race continues to exist, and become endemic. The virus will also continue to circulate in pockets of the global population for years to come, he added.
This also means Singapore will see small outbreaks of the disease from time to time as well, and in this new normal, Singaporeans will have to learn to carry on with their lives even with the virus in their midst.
13. S'pore must aim to keep the community safe, while accepting that some may get infected now and then: PM Lee
In the new normal, Singapore's aim must be to keep the community as a whole safe, while accepting that some people may get infected every now and then, PM Lee said.
Taking the common flu or dengue fever as examples, he said that Singapore now manages them through public health measures, personal precautions and regular vaccinations.
Covid-19 vaccinations will not entirely prevent one from getting the virus but vaccination lowers this likelihood.
And if they do get sick, despite being vaccinated, they are less likely to become very ill, PM Lee added.
14. Living with endemic Covid-19 means Singapore doesn't entirely close its borders, says PM Lee
Singapore will need food, essential supplies, workers, and business and other travellers to survive and it must stay connected to the world, with effective safeguards and border restrictions to keep Singaporeans safe, PM Lee said.
He added that the country will not be able to prevent some infected persons from slipping through from time to time, but as long as the population is mostly vaccinated, Singapore should be able to trace, isolate and treat the cases that pop up, and prevent a severe and calamitous outbreak.
He said the priority is to get through this pandemic and position Singaporeans strongly for the future, even as the virus continues to rage around them.
If Singaporeans stay united and continue to work together, the country will be able to progressively open up, and achieve its aim, he added.
Meanwhile, Singapore has always taken a risk-based approach in allowing travel for Singaporeans overseas, said Finance Minister Lawrence Wong. He was responding to a question from a BBC journalist about whether Singaporeans will be allowed to travel freely in a scenario where Singapore is fully vaccinated or almost fully so, or whether they would have to wait for others in the region to catch up with its vaccination programme.
If the situation in more countries improve and they are considered safe – such as if infection rates come down and vaccination rates are high – then potentially, Singapore will be able to open up more with these places, said Mr Wong.
"But I think the truth is we don't have enough data to decide whether lifting all those restrictions is possible as of now," he said. "But certainly we are heading in the right direction if we can get ourselves substantially vaccinated."
15. S'pore heading in the right direction towards a new normal, where Covid-19 will not dominate our lives: PM Lee
PM Lee said that in the new normal, Covid-19 will not dominate Singaporeans' lives:
Our people will be mostly vaccinated, and possibly taking booster shots every year
We will get tested often, but it will be fast and easy
We will go to work or school, meet friends and family, participate in religious services, and enjoy entertainment and sports events
We will reopen our borders safely
Visitors will again come to Singapore
Singaporeans will travel again to countries where the disease is well under control, especially if we have been vaccinated
And eventually, we will even go about without masks again, at least outdoors
While he noted that Singapore is now some ways off from this "happy state", he added that the country is heading in the right direction.
16. S'pore will be among countries that are united, disciplined and able to reopen economies and reconnect with the world: PM Lee
In this new normal, countries that are united, disciplined and have put in place sensible safeguards will be able to reopen their economies, reconnect with the rest of the world, and grow and prosper, PM Lee said.
He added that Singapore will be among these countries. It will be more confident and resilient than before, and toughened by what the nation has had to overcome together.
17. PM Lee thanks S'poreans for their cooperation, support thus far
PM Lee also outlined the strategy for the next phase of Singapore's Covid-19 fight, reiterating that the goal is to keep people safe, while reopening gradually:
We have to test
We have to trace
We have to vaccinate
All of these will have to be done more quickly, and on a larger scale too.
With two more weeks of tighter Covid-19 restrictions to go, PM Lee thanked Singaporeans for their forbearance, cooperation and support.
He added that every individual effort counts and that Singaporeans' collective discipline and social responsibility have served Singapore well, and taken the country thus far.
He urged Singaporeans to go the distance together as one people, so that they can look to a new normal, and emerge as a stronger and more united Singapore.
18. S'pore to work with Malaysia to ensure continued flow of essential supplies: Gan Kim Yong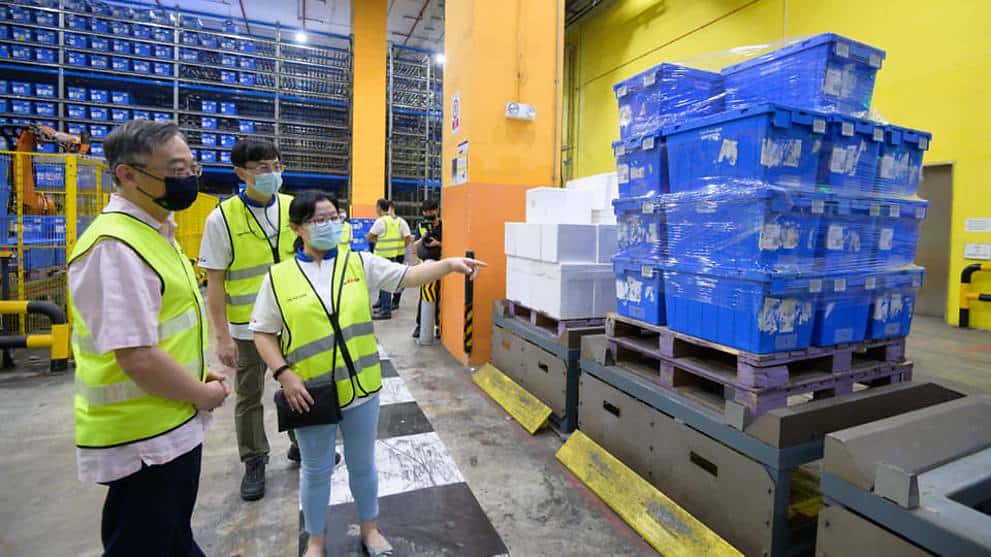 In a press conference with the multi-ministry task force tackling the coronavirus here, Minister for Trade and Industry Gan Kim Yong noted that Malaysia has announced it will be implementing a full movement control order phase one for two weeks, starting tomorrow.
Singapore is working with Malaysia to ensure the continued flow of essential supplies between the two countries, he said. Measures have been put in place to ensure that there are sufficient food and essential supplies for all.
He assured Singaporeans that there is ample supply of food and essential items, but reminded them to buy only what they need.
Government agencies are also working with companies, especially those dealing with essential goods and services, to minimise disruption to their supply lines.
19. Vaccination guidelines to be updated and reviewed: Ong Ye Kung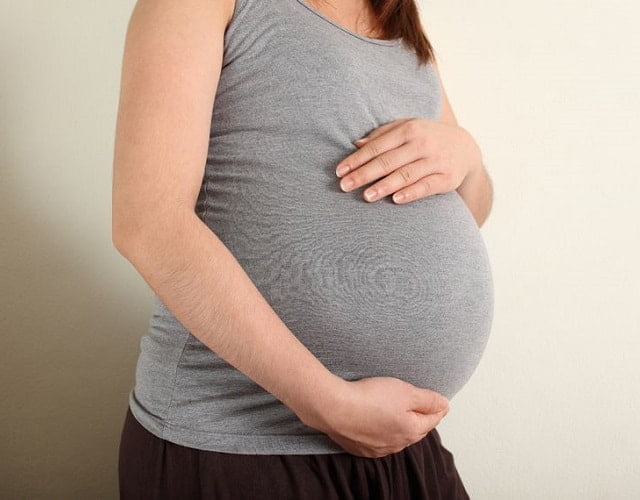 Current vaccination restrictions for pregnant and breastfeeding women, cancer patients on treatment and individuals with a history of severe cutaneous adverse reactions (Scar) will be lifted, said Health Minister Ong Ye Kung. The restrictions will be lifted from June 4.
This comes after the Expert Committee on Covid-19 Vaccination (EC19V) has studied the latest scientific evidence that has been gathered globally and locally after the mass roll-out of vaccinations.
Pregnant women will be able to register and book a vaccination appointment from June 4 onwards if they are part of the population group eligible for vaccination, should they choose to be vaccinated.
However, they should discuss the risks and benefits with their doctors to make an informed decision on the vaccination.
It is also safe for women who are breastfeeding to be vaccinated. There is no need to suspend breastfeeding to receive the Pfizer-BioNTech or Moderna Covid-19 vaccine.
Cancer patients on active treatment can be vaccinated, but should do so in a hospital setting, after assessment by their treating specialists on their suitability for the vaccine. Guidelines on vaccination for cancer patients on treatment, including those who consult private specialists, are being finalised.
He added that the Health Ministry will also allow the private sector to supply vaccines under the Special Access Route.
The Expert Committee on Covid-19 Vaccination here is also presently reviewing the safety data on persons with a history of anaphylaxis, to allow more to be safely vaccinated, highlighted Mr Ong.
"This is quite a sizable group of over 30,000 individuals, so the lifting of this restrictions will be fairly meaningful one," he noted.
The Committee intends to complete this review in the next two weeks, and will set out guidelines allowing certain persons who have had previous history of anaphylaxis to be vaccinated using mRNA vaccines safely.
Singapore will continue to review the data on other types of vaccines and explore bringing in safe and efficacious vaccines that are suitable for individuals not recommended to receive the mRNA-based vaccines.
20. Three vaccination centres to be set up at ITEs: Chan Chun Sing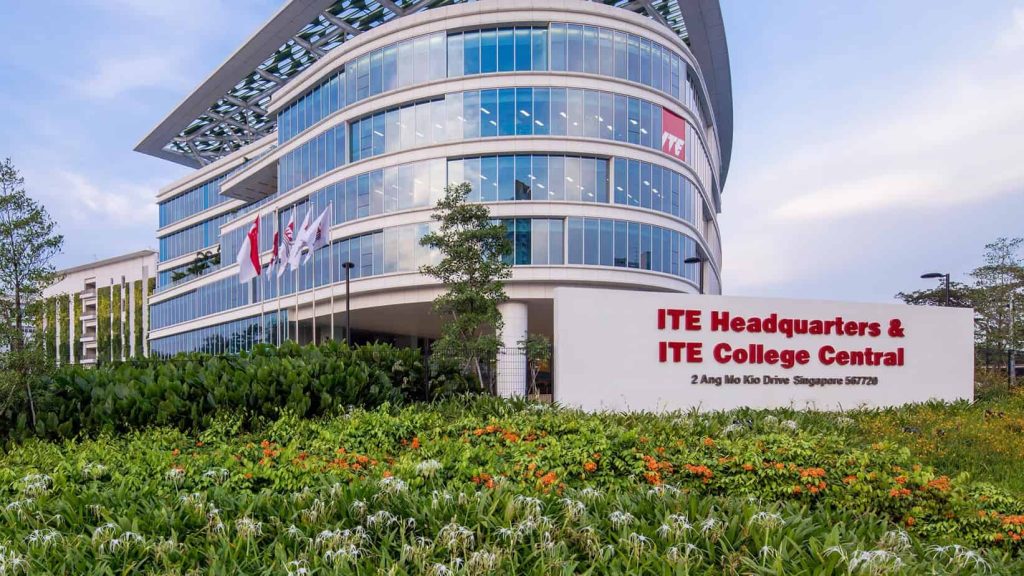 Minister for Education Chan Chun Sing said on Monday (May 31) that four new vaccination centres will be available by June 7 so that students across the island can receive their Covid-19 jabs.
Three of these will be situated in Institutes of Technical Education (ITE), while a fourth will be at Raffles Convention Centre. These locations were selected because they are spread out across the country, providing added convenience to students and parents here, said Mr Chan.
MOE intends to have as many eligible students as possible vaccinated, and that those whose parents are unable to book an appointment for them will be supported by the schools, which will arrange for their jabs after they reopen.
Conclusion
Singapore has made progress in rolling out its vaccination programme, expanding its testing capacity and enhancing its contact tracing capabilities. But overall, the Covid-19 situation remains fluid, and the next few months will be critical.
Let's keep our fingers crossed 🤞.
Featured Image by Swapnil Bapat on Unsplash
Explore More Content